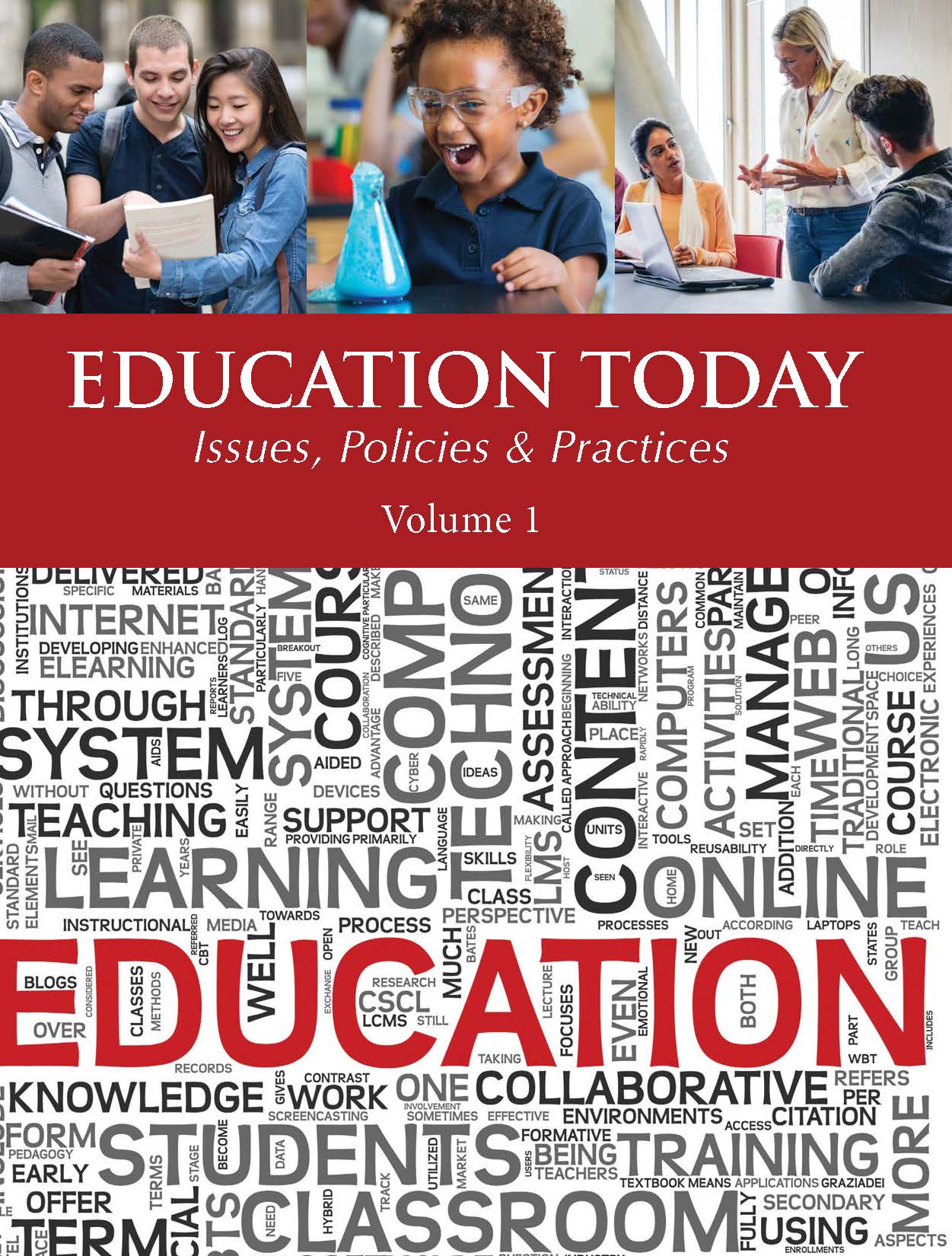 Education Today: Issues, Policies & Practices
April 2018
---
---
This new 3-volume set includes a wide range of important issues and debate topics surrounding education in America today.
From Gender Issues and Diversity Education to Funding and Parental Involvement, these information-packed entries provide students and researchers with a wide variety of ways to examine the education system in America. This new, 3-volume set includes 446 articles written by expert educators and education administrators. The articles are arranged in 25 sections, and cover a wide range of topics, starting with a historical look at education, and including sections on:
Education Theory
Psychology
Law
Government
School Safety
Diversity
Curriculum
Counseling
Teaching Methods
Technology in Education
Testing
Alternative Education
Teacher Education
International Perspectives
And Many More!
Each section includes 8-30 articles, each of which include the following sections:
Overview

- A brief paragraph that summarizes the topic and explains what the article will cover.

Applications

– Describes the various ways the topic is translates from theory into the classroom.

Viewpoints

– Outlines the various views of the topic, controversial aspects, pros and cons, effectiveness and cautions.

Further Insights

– Detail other related topics or theories that are not usually associated with the topic.

Terms and Concepts

– This list offers definitions of terms and concepts used in the article and also in the educational community.

Bibliography

– Complete citations of sources used to develop the article.

Further Reading

– A list of annotated books, articles, and web sites that will provide more information the topic.
The set ends with a comprehensive list of Terms & Concepts and a detailed Subject Index. The content in this work has been developed with the advice of experts in a number of fields, Without the expertise of these individuals, this publication would not have been possible. A list of contributors follows the Introduction.
Designed for high school students and undergraduates, this new title will be an important addition to high school and undergraduate libraries, education collections, and public libraries of all sizes.