---
Below are various widgets for use on your web page if you are using IP authentication or referring URL access. Widgets are available for the amalgamated platform, Salem Online, or its individual subsets: Salem Health, Salem Science, Salem Literature, and Salem History.
If you have any questions contact Technical Support at support@salempress.com or call us at (201) 968-0500.
---
NEW WIDGETS with Remote Access Built Right In!
Contact us at support@salempress.com to request a custom scrolling widget for your library. We'll customize it for you based on the titles in your collection, and we'll build in remote access so your students and patrons can connect to your titles with one click.
There are several options you can choose from:
View One Book at a time (see sample to the right)
View Four Books at a time (see sample below)
We can create separate widgets for History, Literature, Science, Health and Careers
We can also create a widget that will display your newest titles
Email support@salempress.com to request your custom widgets and we will send along the coding for you to add to your eResources page.
---
---
You can add the Salem Press search bar into any page on your library's website by adding the html code below to that webpage. You can give the widget a try too: CLICK HERE
<!--BEGIN WIDGET-->
<iframe src="https://online.salempress.com/iframeSearchwidget.do" marginwidth="0" marginheight="0" scrolling="No" style="width:100%" frameborder="0" ></iframe>
<!--END WIDGET-->
---
<!--BEGIN WIDGET-->
<a href="https://online.salempress.com"><img border="0" alt="Salem-Press-Online" src="https://salempress.com/Media/SalemPress/widgets/salem_press.png" width="300"></a>
<!--END WIDGET-->
---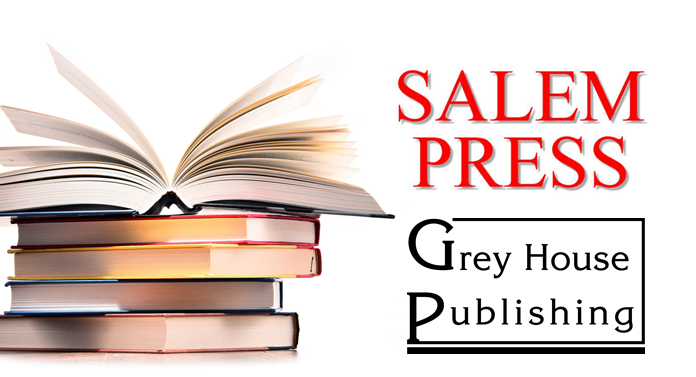 <!--BEGIN WIDGET-->
<a href="https://online.salempress.com"><img border="0" alt="Salem-Press-Online" src="https://salempress.com/Media/SalemPress/widgets/salem-ghp-logo.png" width="300"></a>
<!--END WIDGET-->
---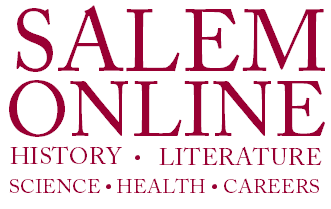 <!--BEGIN WIDGET-->
<FORM method="GET" action="https://online.salempress.com/search.do">
<img width="200" src="https://salempress.com/Media/SalemPress/widgets/salem_online_logo2.png" _cke_saved_src="https://salempress.com/Media/SalemPress/widgets/salem_online_logo2.png" _cke_saved_src="https://salempress.com/Media/SalemPress/widgets/salem_online_logo2.png" _cke_saved_src="https://salempress.com/Media/SalemPress/widgets/salem_online_logo2.png" _cke_saved_src="https://salempress.com/Media/SalemPress/widgets/salem_online_logo2.png" _cke_saved_src="https://salempress.com/Media/SalemPress/widgets/salem_online_logo2.png" _cke_saved_src="https://salempress.com/Media/SalemPress/widgets/salem_online_logo2.png" _cke_saved_src="https://salempress.com/Media/SalemPress/widgets/salem_online_logo2.png" _cke_saved_src="https://salempress.com/Media/SalemPress/widgets/salem_online_logo2.png" _cke_saved_src="https://salempress.com/Media/SalemPress/widgets/salem_online_logo2.png" _cke_saved_src="https://salempress.com/Media/SalemPress/widgets/salem_online_logo2.png" _cke_saved_src="https://salempress.com/Media/SalemPress/widgets/salem_online_logo2.png" _cke_saved_src="https://salempress.com/Media/SalemPress/widgets/salem_online_logo2.png" _cke_saved_src="https://salempress.com/Media/SalemPress/widgets/salem_online_logo2.png" _cke_saved_src="https://salempress.com/Media/SalemPress/widgets/salem_online_logo2.png" _cke_saved_src="https://salempress.com/Media/SalemPress/widgets/salem_online_logo2.png" _cke_saved_src="https://salempress.com/Media/SalemPress/widgets/salem_online_logo2.png" _cke_saved_src="https://salempress.com/Media/SalemPress/widgets/salem_online_logo2.png" _cke_saved_src="https://salempress.com/Media/SalemPress/widgets/salem_online_logo2.png" _cke_saved_src="https://salempress.com/Media/SalemPress/widgets/salem_online_logo2.png" _cke_saved_src="https://salempress.com/Media/SalemPress/widgets/salem_online_logo2.png" _cke_saved_src="https://salempress.com/Media/SalemPress/widgets/salem_online_logo2.png" _cke_saved_src="https://salempress.com/Media/SalemPress/widgets/salem_online_logo2.png" _cke_saved_src="https://salempress.com/Media/SalemPress/widgets/salem_online_logo2.png" _cke_saved_src="https://salempress.com/Media/SalemPress/widgets/salem_online_logo2.png" _cke_saved_src="https://salempress.com/Media/SalemPress/widgets/salem_online_logo2.png" _cke_saved_src="https://salempress.com/Media/SalemPress/widgets/salem_online_logo2.png" _cke_saved_src="https://salempress.com/Media/SalemPress/widgets/salem_online_logo2.png" _cke_saved_src="https://salempress.com/Media/SalemPress/widgets/salem_online_logo2.png" _cke_saved_src="https://salempress.com/Media/SalemPress/widgets/salem_online_logo2.png" _cke_saved_src="https://salempress.com/Media/SalemPress/widgets/salem_online_logo2.png" _cke_saved_src="https://salempress.com/Media/SalemPress/widgets/salem_online_logo2.png" _cke_saved_src="https://salempress.com/Media/SalemPress/widgets/salem_online_logo2.png"_cke_saved_src="https://salempress.com/Media/SalemPress/widgets/salem_online_logo2.png"/><br />
<input name="searchOperators" value="any" type="hidden">
<input name="searchInAll" value="all" type="hidden">
<input name="searchText" type="text">
<input type="Submit" value="Go">
</FORM>
<!--END WIDGET-->
---
<!--BEGIN WIDGET-->
<FORM method="GET" action="https://online.salempress.com/search.do">
<img width="200" src="https://salempress.com//Media/SalemPress/widgets/salem_online_4.png" _cke_saved_src="https://salempress.com//Media/SalemPress/widgets/salem_online_4.png" _cke_saved_src="https://salempress.com//Media/SalemPress/widgets/salem_online_4.png" _cke_saved_src="https://salempress.com//Media/SalemPress/widgets/salem_online_4.png" _cke_saved_src="https://salempress.com//Media/SalemPress/widgets/salem_online_4.png" _cke_saved_src="https://salempress.com//Media/SalemPress/widgets/salem_online_4.png" _cke_saved_src="https://salempress.com//Media/SalemPress/widgets/salem_online_4.png" _cke_saved_src="https://salempress.com//Media/SalemPress/widgets/salem_online_4.png" _cke_saved_src="https://salempress.com//Media/SalemPress/widgets/salem_online_4.png" _cke_saved_src="https://salempress.com//Media/SalemPress/widgets/salem_online_4.png" _cke_saved_src="https://salempress.com//Media/SalemPress/widgets/salem_online_4.png" _cke_saved_src="https://salempress.com//Media/SalemPress/widgets/salem_online_4.png" _cke_saved_src="https://salempress.com//Media/SalemPress/widgets/salem_online_4.png" _cke_saved_src="https://salempress.com//Media/SalemPress/widgets/salem_online_4.png" _cke_saved_src="https://salempress.com//Media/SalemPress/widgets/salem_online_4.png" _cke_saved_src="https://salempress.com//Media/SalemPress/widgets/salem_online_4.png" _cke_saved_src="https://salempress.com//Media/SalemPress/widgets/salem_online_4.png" _cke_saved_src="https://salempress.com//Media/SalemPress/widgets/salem_online_4.png" _cke_saved_src="https://salempress.com//Media/SalemPress/widgets/salem_online_4.png" _cke_saved_src="https://salempress.com//Media/SalemPress/widgets/salem_online_4.png" _cke_saved_src="https://salempress.com//Media/SalemPress/widgets/salem_online_4.png" _cke_saved_src="https://salempress.com//Media/SalemPress/widgets/salem_online_4.png" _cke_saved_src="https://salempress.com//Media/SalemPress/widgets/salem_online_4.png" _cke_saved_src="https://salempress.com//Media/SalemPress/widgets/salem_online_4.png" _cke_saved_src="https://salempress.com//Media/SalemPress/widgets/salem_online_4.png" _cke_saved_src="https://salempress.com//Media/SalemPress/widgets/salem_online_4.png" _cke_saved_src="https://salempress.com//Media/SalemPress/widgets/salem_online_4.png" _cke_saved_src="https://salempress.com//Media/SalemPress/widgets/salem_online_4.png" _cke_saved_src="https://salempress.com//Media/SalemPress/widgets/salem_online_4.png" _cke_saved_src="https://salempress.com//Media/SalemPress/widgets/salem_online_4.png" _cke_saved_src="https://salempress.com//Media/SalemPress/widgets/salem_online_4.png" _cke_saved_src="https://salempress.com//Media/SalemPress/widgets/salem_online_4.png" _cke_saved_src="https://salempress.com//Media/SalemPress/widgets/salem_online_4.png" _cke_saved_src="https://salempress.com//Media/SalemPress/widgets/salem_online_4.png" _cke_saved_src="https://salempress.com//Media/SalemPress/widgets/salem_online_4.png" _cke_saved_src="https://salempress.com//Media/SalemPress/widgets/salem_online_4.png" _cke_saved_src="https://salempress.com//Media/SalemPress/widgets/salem_online_4.png" _cke_saved_src="https://salempress.com//Media/SalemPress/widgets/salem_online_4.png" _cke_saved_src="https://salempress.com//Media/SalemPress/widgets/salem_online_4.png" _cke_saved_src="https://salempress.com//Media/SalemPress/widgets/salem_online_4.png" _cke_saved_src="https://salempress.com//Media/SalemPress/widgets/salem_online_4.png" _cke_saved_src="https://salempress.com//Media/SalemPress/widgets/salem_online_4.png" _cke_saved_src="https://salempress.com//Media/SalemPress/widgets/salem_online_4.png"/><br />
<input name="searchOperators" value="any" type="hidden">
<input name="searchInAll" value="all" type="hidden">
<input name="searchText" type="text">
<input type="Submit" value="Go">
</FORM>
<!--END WIDGET-->
---
<!--BEGIN WIDGET-->
<FORM method="GET" action="https://online.salempress.com/search.do">
<img src="https://salempress.com/Media/SalemPress/widgets/widget_greatlives.png" _cke_saved_src="https://salempress.com/Media/SalemPress/widgets/widget_greatlives.png" _cke_saved_src="https://salempress.com/Media/SalemPress/widgets/widget_greatlives.png" _cke_saved_src="https://salempress.com/Media/SalemPress/widgets/widget_greatlives.png" _cke_saved_src="https://salempress.com/Media/SalemPress/widgets/widget_greatlives.png" _cke_saved_src="https://salempress.com/Media/SalemPress/widgets/widget_greatlives.png" _cke_saved_src="https://salempress.com/Media/SalemPress/widgets/widget_greatlives.png" _cke_saved_src="https://salempress.com/Media/SalemPress/widgets/widget_greatlives.png" _cke_saved_src="https://salempress.com/Media/SalemPress/widgets/widget_greatlives.png" _cke_saved_src="https://salempress.com/Media/SalemPress/widgets/widget_greatlives.png" _cke_saved_src="https://salempress.com/Media/SalemPress/widgets/widget_greatlives.png" _cke_saved_src="https://salempress.com/Media/SalemPress/widgets/widget_greatlives.png" _cke_saved_src="https://salempress.com/Media/SalemPress/widgets/widget_greatlives.png" _cke_saved_src="https://salempress.com/Media/SalemPress/widgets/widget_greatlives.png" _cke_saved_src="https://salempress.com/Media/SalemPress/widgets/widget_greatlives.png" _cke_saved_src="https://salempress.com/Media/SalemPress/widgets/widget_greatlives.png" _cke_saved_src="https://salempress.com/Media/SalemPress/widgets/widget_greatlives.png" _cke_saved_src="https://salempress.com/Media/SalemPress/widgets/widget_greatlives.png" _cke_saved_src="https://salempress.com/Media/SalemPress/widgets/widget_greatlives.png" _cke_saved_src="https://salempress.com/Media/SalemPress/widgets/widget_greatlives.png" _cke_saved_src="https://salempress.com/Media/SalemPress/widgets/widget_greatlives.png" _cke_saved_src="https://salempress.com/Media/SalemPress/widgets/widget_greatlives.png" _cke_saved_src="https://salempress.com/Media/SalemPress/widgets/widget_greatlives.png" _cke_saved_src="https://salempress.com/Media/SalemPress/widgets/widget_greatlives.png" _cke_saved_src="https://salempress.com/Media/SalemPress/widgets/widget_greatlives.png" _cke_saved_src="https://salempress.com/Media/SalemPress/widgets/widget_greatlives.png" _cke_saved_src="https://salempress.com/Media/SalemPress/widgets/widget_greatlives.png" _cke_saved_src="https://salempress.com/Media/SalemPress/widgets/widget_greatlives.png" _cke_saved_src="https://salempress.com/Media/SalemPress/widgets/widget_greatlives.png" _cke_saved_src="https://salempress.com/Media/SalemPress/widgets/widget_greatlives.png" _cke_saved_src="https://salempress.com/Media/SalemPress/widgets/widget_greatlives.png" _cke_saved_src="https://salempress.com/Media/SalemPress/widgets/widget_greatlives.png" _cke_saved_src="https://salempress.com/Media/SalemPress/widgets/widget_greatlives.png" _cke_saved_src="https://salempress.com/Media/SalemPress/widgets/widget_greatlives.png" _cke_saved_src="https://salempress.com/Media/SalemPress/widgets/widget_greatlives.png" _cke_saved_src="https://salempress.com/Media/SalemPress/widgets/widget_greatlives.png" _cke_saved_src="https://salempress.com/Media/SalemPress/widgets/widget_greatlives.png" _cke_saved_src="https://salempress.com/Media/SalemPress/widgets/widget_greatlives.png" _cke_saved_src="https://salempress.com/Media/SalemPress/widgets/widget_greatlives.png" _cke_saved_src="https://salempress.com/Media/SalemPress/widgets/widget_greatlives.png" _cke_saved_src="https://salempress.com/Media/SalemPress/widgets/widget_greatlives.png" _cke_saved_src="https://salempress.com/Media/SalemPress/widgets/widget_greatlives.png" _cke_saved_src="https://salempress.com/Media/SalemPress/widgets/widget_greatlives.png" _cke_saved_src="https://salempress.com/Media/SalemPress/widgets/widget_greatlives.png" _cke_saved_src="https://salempress.com/Media/SalemPress/widgets/widget_greatlives.png" _cke_saved_src="https://salempress.com/Media/SalemPress/widgets/widget_greatlives.png" _cke_saved_src="https://salempress.com/Media/SalemPress/widgets/widget_greatlives.png"/><br />
<input name="searchOperators" value="any" type="hidden">
<input name="searchInAll" value="all" type="hidden">
<input name="searchText" type="text">
<input type="Submit" value="Go">
</FORM>
<!--END WIDGET-->
---

<!--BEGIN WIDGET-->
<FORM method="GET" action="https://online.salempress.com/search.do">
<img src="https://salempress.com/Media/SalemPress/widgets/widget_careers.png" _cke_saved_src="https://salempress.com/Media/SalemPress/widgets/widget_careers.png" _cke_saved_src="https://salempress.com/Media/SalemPress/widgets/widget_careers.png" _cke_saved_src="https://salempress.com/Media/SalemPress/widgets/widget_careers.png" _cke_saved_src="https://salempress.com/Media/SalemPress/widgets/widget_careers.png" _cke_saved_src="https://salempress.com/Media/SalemPress/widgets/widget_careers.png" _cke_saved_src="https://salempress.com/Media/SalemPress/widgets/widget_careers.png" _cke_saved_src="https://salempress.com/Media/SalemPress/widgets/widget_careers.png" _cke_saved_src="https://salempress.com/Media/SalemPress/widgets/widget_careers.png" _cke_saved_src="https://salempress.com/Media/SalemPress/widgets/widget_careers.png" _cke_saved_src="https://salempress.com/Media/SalemPress/widgets/widget_careers.png" _cke_saved_src="https://salempress.com/Media/SalemPress/widgets/widget_careers.png" _cke_saved_src="https://salempress.com/Media/SalemPress/widgets/widget_careers.png" _cke_saved_src="https://salempress.com/Media/SalemPress/widgets/widget_careers.png" _cke_saved_src="https://salempress.com/Media/SalemPress/widgets/widget_careers.png" _cke_saved_src="https://salempress.com/Media/SalemPress/widgets/widget_careers.png" _cke_saved_src="https://salempress.com/Media/SalemPress/widgets/widget_careers.png" _cke_saved_src="https://salempress.com/Media/SalemPress/widgets/widget_careers.png" _cke_saved_src="https://salempress.com/Media/SalemPress/widgets/widget_careers.png" _cke_saved_src="https://salempress.com/Media/SalemPress/widgets/widget_careers.png" _cke_saved_src="https://salempress.com/Media/SalemPress/widgets/widget_careers.png" _cke_saved_src="https://salempress.com/Media/SalemPress/widgets/widget_careers.png" _cke_saved_src="https://salempress.com/Media/SalemPress/widgets/widget_careers.png" _cke_saved_src="https://salempress.com/Media/SalemPress/widgets/widget_careers.png" _cke_saved_src="https://salempress.com/Media/SalemPress/widgets/widget_careers.png" _cke_saved_src="https://salempress.com/Media/SalemPress/widgets/widget_careers.png" _cke_saved_src="https://salempress.com/Media/SalemPress/widgets/widget_careers.png" _cke_saved_src="https://salempress.com/Media/SalemPress/widgets/widget_careers.png" _cke_saved_src="https://salempress.com/Media/SalemPress/widgets/widget_careers.png" _cke_saved_src="https://salempress.com/Media/SalemPress/widgets/widget_careers.png" _cke_saved_src="https://salempress.com/Media/SalemPress/widgets/widget_careers.png" _cke_saved_src="https://salempress.com/Media/SalemPress/widgets/widget_careers.png" _cke_saved_src="https://salempress.com/Media/SalemPress/widgets/widget_careers.png" _cke_saved_src="https://salempress.com/Media/SalemPress/widgets/widget_careers.png" _cke_saved_src="https://salempress.com/Media/SalemPress/widgets/widget_careers.png" _cke_saved_src="https://salempress.com/Media/SalemPress/widgets/widget_careers.png" _cke_saved_src="https://salempress.com/Media/SalemPress/widgets/widget_careers.png" _cke_saved_src="https://salempress.com/Media/SalemPress/widgets/widget_careers.png" _cke_saved_src="https://salempress.com/Media/SalemPress/widgets/widget_careers.png" _cke_saved_src="https://salempress.com/Media/SalemPress/widgets/widget_careers.png" _cke_saved_src="https://salempress.com/Media/SalemPress/widgets/widget_careers.png" _cke_saved_src="https://salempress.com/Media/SalemPress/widgets/widget_careers.png" _cke_saved_src="https://salempress.com/Media/SalemPress/widgets/widget_careers.png" _cke_saved_src="https://salempress.com/Media/SalemPress/widgets/widget_careers.png" _cke_saved_src="https://salempress.com/Media/SalemPress/widgets/widget_careers.png" _cke_saved_src="https://salempress.com/Media/SalemPress/widgets/widget_careers.png" _cke_saved_src="https://salempress.com/Media/SalemPress/widgets/widget_careers.png"/><br />
<input name="searchOperators" value="any" type="hidden">
<input name="searchInAll" value="all" type="hidden">
<input name="searchText" type="text">
<input type="Submit" value="Go">
</FORM>
<!--END WIDGET-->
---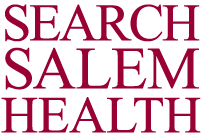 <!--BEGIN WIDGET-->
<FORM method="GET" action="https://online.salempress.com/search.do">
<img src="https://salempress.com/Media/SalemPress/widgets/search_health.gif" _cke_saved_src="https://salempress.com/Media/SalemPress/widgets/search_health.gif" _cke_saved_src="https://salempress.com/Media/SalemPress/widgets/search_health.gif" _cke_saved_src="https://salempress.com/Media/SalemPress/widgets/search_health.gif" _cke_saved_src="https://salempress.com/Media/SalemPress/widgets/search_health.gif" _cke_saved_src="https://salempress.com/Media/SalemPress/widgets/search_health.gif" _cke_saved_src="https://salempress.com/Media/SalemPress/widgets/search_health.gif" _cke_saved_src="https://salempress.com/Media/SalemPress/widgets/search_health.gif" _cke_saved_src="https://salempress.com/Media/SalemPress/widgets/search_health.gif" _cke_saved_src="https://salempress.com/Media/SalemPress/widgets/search_health.gif" _cke_saved_src="https://salempress.com/Media/SalemPress/widgets/search_health.gif" _cke_saved_src="https://salempress.com/Media/SalemPress/widgets/search_health.gif" _cke_saved_src="https://salempress.com/Media/SalemPress/widgets/search_health.gif" _cke_saved_src="https://salempress.com/Media/SalemPress/widgets/search_health.gif" _cke_saved_src="https://salempress.com/Media/SalemPress/widgets/search_health.gif" _cke_saved_src="https://salempress.com/Media/SalemPress/widgets/search_health.gif" _cke_saved_src="https://salempress.com/Media/SalemPress/widgets/search_health.gif" _cke_saved_src="https://salempress.com/Media/SalemPress/widgets/search_health.gif" _cke_saved_src="https://salempress.com/Media/SalemPress/widgets/search_health.gif" _cke_saved_src="https://salempress.com/Media/SalemPress/widgets/search_health.gif" _cke_saved_src="https://salempress.com/Media/SalemPress/widgets/search_health.gif" _cke_saved_src="https://salempress.com/Media/SalemPress/widgets/search_health.gif" _cke_saved_src="https://salempress.com/Media/SalemPress/widgets/search_health.gif" _cke_saved_src="https://salempress.com/Media/SalemPress/widgets/search_health.gif" _cke_saved_src="https://salempress.com/Media/SalemPress/widgets/search_health.gif" _cke_saved_src="https://salempress.com/Media/SalemPress/widgets/search_health.gif" _cke_saved_src="https://salempress.com/Media/SalemPress/widgets/search_health.gif" _cke_saved_src="https://salempress.com/Media/SalemPress/widgets/search_health.gif" _cke_saved_src="https://salempress.com/Media/SalemPress/widgets/search_health.gif" _cke_saved_src="https://salempress.com/Media/SalemPress/widgets/search_health.gif" _cke_saved_src="https://salempress.com/Media/SalemPress/widgets/search_health.gif" _cke_saved_src="https://salempress.com/Media/SalemPress/widgets/search_health.gif" _cke_saved_src="https://salempress.com/Media/SalemPress/widgets/search_health.gif" _cke_saved_src="https://salempress.com/Media/SalemPress/widgets/search_health.gif" _cke_saved_src="https://salempress.com/Media/SalemPress/widgets/search_health.gif" _cke_saved_src="https://salempress.com/Media/SalemPress/widgets/search_health.gif" _cke_saved_src="https://salempress.com/Media/SalemPress/widgets/search_health.gif" _cke_saved_src="https://salempress.com/Media/SalemPress/widgets/search_health.gif" _cke_saved_src="https://salempress.com/Media/SalemPress/widgets/search_health.gif" _cke_saved_src="https://salempress.com/Media/SalemPress/widgets/search_health.gif" _cke_saved_src="https://salempress.com/Media/SalemPress/widgets/search_health.gif" _cke_saved_src="https://salempress.com/Media/SalemPress/widgets/search_health.gif" _cke_saved_src="https://salempress.com/Media/SalemPress/widgets/search_health.gif" _cke_saved_src="https://salempress.com/Media/SalemPress/widgets/search_health.gif"/><br />
<input name="searchOperators" value="any" type="hidden">
<input name="searchInAll" value="all" type="hidden">
<input name="searchText" type="text">
<input type="Submit" value="Go">
</FORM>
<!--END WIDGET-->
---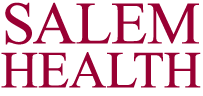 <!--BEGIN WIDGET-->
<FORM method="GET" action="https://online.salempress.com/search.do">
<img src="https://salempress.com/Media/SalemPress/widgets/health_centered.gif" _cke_saved_src="https://salempress.com/Media/SalemPress/widgets/health_centered.gif" _cke_saved_src="https://salempress.com/Media/SalemPress/widgets/health_centered.gif" _cke_saved_src="https://salempress.com/Media/SalemPress/widgets/health_centered.gif" _cke_saved_src="https://salempress.com/Media/SalemPress/widgets/health_centered.gif" _cke_saved_src="https://salempress.com/Media/SalemPress/widgets/health_centered.gif" _cke_saved_src="https://salempress.com/Media/SalemPress/widgets/health_centered.gif" _cke_saved_src="https://salempress.com/Media/SalemPress/widgets/health_centered.gif" _cke_saved_src="https://salempress.com/Media/SalemPress/widgets/health_centered.gif" _cke_saved_src="https://salempress.com/Media/SalemPress/widgets/health_centered.gif" _cke_saved_src="https://salempress.com/Media/SalemPress/widgets/health_centered.gif" _cke_saved_src="https://salempress.com/Media/SalemPress/widgets/health_centered.gif" _cke_saved_src="https://salempress.com/Media/SalemPress/widgets/health_centered.gif" _cke_saved_src="https://salempress.com/Media/SalemPress/widgets/health_centered.gif" _cke_saved_src="https://salempress.com/Media/SalemPress/widgets/health_centered.gif" _cke_saved_src="https://salempress.com/Media/SalemPress/widgets/health_centered.gif" _cke_saved_src="https://salempress.com/Media/SalemPress/widgets/health_centered.gif" _cke_saved_src="https://salempress.com/Media/SalemPress/widgets/health_centered.gif" _cke_saved_src="https://salempress.com/Media/SalemPress/widgets/health_centered.gif" _cke_saved_src="https://salempress.com/Media/SalemPress/widgets/health_centered.gif" _cke_saved_src="https://salempress.com/Media/SalemPress/widgets/health_centered.gif" _cke_saved_src="https://salempress.com/Media/SalemPress/widgets/health_centered.gif" _cke_saved_src="https://salempress.com/Media/SalemPress/widgets/health_centered.gif" _cke_saved_src="https://salempress.com/Media/SalemPress/widgets/health_centered.gif" _cke_saved_src="https://salempress.com/Media/SalemPress/widgets/health_centered.gif" _cke_saved_src="https://salempress.com/Media/SalemPress/widgets/health_centered.gif" _cke_saved_src="https://salempress.com/Media/SalemPress/widgets/health_centered.gif" _cke_saved_src="https://salempress.com/Media/SalemPress/widgets/health_centered.gif" _cke_saved_src="https://salempress.com/Media/SalemPress/widgets/health_centered.gif" _cke_saved_src="https://salempress.com/Media/SalemPress/widgets/health_centered.gif" _cke_saved_src="https://salempress.com/Media/SalemPress/widgets/health_centered.gif" _cke_saved_src="https://salempress.com/Media/SalemPress/widgets/health_centered.gif" _cke_saved_src="https://salempress.com/Media/SalemPress/widgets/health_centered.gif" _cke_saved_src="https://salempress.com/Media/SalemPress/widgets/health_centered.gif" _cke_saved_src="https://salempress.com/Media/SalemPress/widgets/health_centered.gif" _cke_saved_src="https://salempress.com/Media/SalemPress/widgets/health_centered.gif" _cke_saved_src="https://salempress.com/Media/SalemPress/widgets/health_centered.gif" _cke_saved_src="https://salempress.com/Media/SalemPress/widgets/health_centered.gif" _cke_saved_src="https://salempress.com/Media/SalemPress/widgets/health_centered.gif" _cke_saved_src="https://salempress.com/Media/SalemPress/widgets/health_centered.gif" _cke_saved_src="https://salempress.com/Media/SalemPress/widgets/health_centered.gif" _cke_saved_src="https://salempress.com/Media/SalemPress/widgets/health_centered.gif" _cke_saved_src="https://salempress.com/Media/SalemPress/widgets/health_centered.gif" _cke_saved_src="https://salempress.com/Media/SalemPress/widgets/health_centered.gif"/><br />
<input name="searchOperators" value="any" type="hidden">
<input name="searchInAll" value="all" type="hidden">
<input name="searchText" type="text">
<input type="Submit" value="Go">
</FORM>
<!--END WIDGET-->
---

<!--BEGIN WIDGET-->
<FORM method="GET" action="https://online.salempress.com/search.do">
<table border="0" cellpadding="0" cellspacing="0" width="225">
<tr>
<td><img src="https://salempress.com/Media/SalemPress/widgets/health_top_open.gif"></td></tr>
<tr><td align="center">
<input name="searchOperators" value="any" type="hidden">
<input name="searchInAll" value="all" type="hidden">
<input name="searchText" type="text">
<input type="Submit" value="Go">
</FORM>
</td></tr>
</table>
<!--END WIDGET-->
---
<!--BEGIN WIDGET-->
<FORM method="GET" action="https://online.salempress.com/search.do">
<img src="https://salempress.com/Media/SalemPress/widgets/search_science.gif" _cke_saved_src="https://salempress.com/Media/SalemPress/widgets/search_science.gif" _cke_saved_src="https://salempress.com/Media/SalemPress/widgets/search_science.gif" _cke_saved_src="https://salempress.com/Media/SalemPress/widgets/search_science.gif" _cke_saved_src="https://salempress.com/Media/SalemPress/widgets/search_science.gif" _cke_saved_src="https://salempress.com/Media/SalemPress/widgets/search_science.gif" _cke_saved_src="https://salempress.com/Media/SalemPress/widgets/search_science.gif" _cke_saved_src="https://salempress.com/Media/SalemPress/widgets/search_science.gif" _cke_saved_src="https://salempress.com/Media/SalemPress/widgets/search_science.gif" _cke_saved_src="https://salempress.com/Media/SalemPress/widgets/search_science.gif" _cke_saved_src="https://salempress.com/Media/SalemPress/widgets/search_science.gif" _cke_saved_src="https://salempress.com/Media/SalemPress/widgets/search_science.gif" _cke_saved_src="https://salempress.com/Media/SalemPress/widgets/search_science.gif" _cke_saved_src="https://salempress.com/Media/SalemPress/widgets/search_science.gif" _cke_saved_src="https://salempress.com/Media/SalemPress/widgets/search_science.gif" _cke_saved_src="https://salempress.com/Media/SalemPress/widgets/search_science.gif" _cke_saved_src="https://salempress.com/Media/SalemPress/widgets/search_science.gif" _cke_saved_src="https://salempress.com/Media/SalemPress/widgets/search_science.gif" _cke_saved_src="https://salempress.com/Media/SalemPress/widgets/search_science.gif" _cke_saved_src="https://salempress.com/Media/SalemPress/widgets/search_science.gif" _cke_saved_src="https://salempress.com/Media/SalemPress/widgets/search_science.gif" _cke_saved_src="https://salempress.com/Media/SalemPress/widgets/search_science.gif" _cke_saved_src="https://salempress.com/Media/SalemPress/widgets/search_science.gif" _cke_saved_src="https://salempress.com/Media/SalemPress/widgets/search_science.gif" _cke_saved_src="https://salempress.com/Media/SalemPress/widgets/search_science.gif" _cke_saved_src="https://salempress.com/Media/SalemPress/widgets/search_science.gif" _cke_saved_src="https://salempress.com/Media/SalemPress/widgets/search_science.gif" _cke_saved_src="https://salempress.com/Media/SalemPress/widgets/search_science.gif" _cke_saved_src="https://salempress.com/Media/SalemPress/widgets/search_science.gif" _cke_saved_src="https://salempress.com/Media/SalemPress/widgets/search_science.gif" _cke_saved_src="https://salempress.com/Media/SalemPress/widgets/search_science.gif" _cke_saved_src="https://salempress.com/Media/SalemPress/widgets/search_science.gif" _cke_saved_src="https://salempress.com/Media/SalemPress/widgets/search_science.gif" _cke_saved_src="https://salempress.com/Media/SalemPress/widgets/search_science.gif" _cke_saved_src="https://salempress.com/Media/SalemPress/widgets/search_science.gif" _cke_saved_src="https://salempress.com/Media/SalemPress/widgets/search_science.gif" _cke_saved_src="https://salempress.com/Media/SalemPress/widgets/search_science.gif" _cke_saved_src="https://salempress.com/Media/SalemPress/widgets/search_science.gif" _cke_saved_src="https://salempress.com/Media/SalemPress/widgets/search_science.gif" _cke_saved_src="https://salempress.com/Media/SalemPress/widgets/search_science.gif" _cke_saved_src="https://salempress.com/Media/SalemPress/widgets/search_science.gif" _cke_saved_src="https://salempress.com/Media/SalemPress/widgets/search_science.gif" _cke_saved_src="https://salempress.com/Media/SalemPress/widgets/search_science.gif" _cke_saved_src="https://salempress.com/Media/SalemPress/widgets/search_science.gif"/><br />
<input name="searchOperators" value="any" type="hidden">
<input name="searchInAll" value="all" type="hidden">
<input name="searchText" type="text">
<input type="Submit" value="Go">
</FORM>
<!--END WIDGET-->
---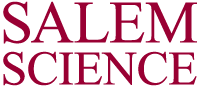 <!--BEGIN WIDGET-->
<FORM method="GET" action="https://online.salempress.com/search.do">
<img src="https://salempress.com/Media/SalemPress/widgets/science_centered.gif" _cke_saved_src="https://salempress.com/Media/SalemPress/widgets/science_centered.gif" _cke_saved_src="https://salempress.com/Media/SalemPress/widgets/science_centered.gif" _cke_saved_src="https://salempress.com/Media/SalemPress/widgets/science_centered.gif" _cke_saved_src="https://salempress.com/Media/SalemPress/widgets/science_centered.gif" _cke_saved_src="https://salempress.com/Media/SalemPress/widgets/science_centered.gif" _cke_saved_src="https://salempress.com/Media/SalemPress/widgets/science_centered.gif" _cke_saved_src="https://salempress.com/Media/SalemPress/widgets/science_centered.gif" _cke_saved_src="https://salempress.com/Media/SalemPress/widgets/science_centered.gif" _cke_saved_src="https://salempress.com/Media/SalemPress/widgets/science_centered.gif" _cke_saved_src="https://salempress.com/Media/SalemPress/widgets/science_centered.gif" _cke_saved_src="https://salempress.com/Media/SalemPress/widgets/science_centered.gif" _cke_saved_src="https://salempress.com/Media/SalemPress/widgets/science_centered.gif" _cke_saved_src="https://salempress.com/Media/SalemPress/widgets/science_centered.gif" _cke_saved_src="https://salempress.com/Media/SalemPress/widgets/science_centered.gif" _cke_saved_src="https://salempress.com/Media/SalemPress/widgets/science_centered.gif" _cke_saved_src="https://salempress.com/Media/SalemPress/widgets/science_centered.gif" _cke_saved_src="https://salempress.com/Media/SalemPress/widgets/science_centered.gif" _cke_saved_src="https://salempress.com/Media/SalemPress/widgets/science_centered.gif" _cke_saved_src="https://salempress.com/Media/SalemPress/widgets/science_centered.gif" _cke_saved_src="https://salempress.com/Media/SalemPress/widgets/science_centered.gif" _cke_saved_src="https://salempress.com/Media/SalemPress/widgets/science_centered.gif" _cke_saved_src="https://salempress.com/Media/SalemPress/widgets/science_centered.gif" _cke_saved_src="https://salempress.com/Media/SalemPress/widgets/science_centered.gif" _cke_saved_src="https://salempress.com/Media/SalemPress/widgets/science_centered.gif" _cke_saved_src="https://salempress.com/Media/SalemPress/widgets/science_centered.gif" _cke_saved_src="https://salempress.com/Media/SalemPress/widgets/science_centered.gif" _cke_saved_src="https://salempress.com/Media/SalemPress/widgets/science_centered.gif" _cke_saved_src="https://salempress.com/Media/SalemPress/widgets/science_centered.gif" _cke_saved_src="https://salempress.com/Media/SalemPress/widgets/science_centered.gif" _cke_saved_src="https://salempress.com/Media/SalemPress/widgets/science_centered.gif" _cke_saved_src="https://salempress.com/Media/SalemPress/widgets/science_centered.gif" _cke_saved_src="https://salempress.com/Media/SalemPress/widgets/science_centered.gif" _cke_saved_src="https://salempress.com/Media/SalemPress/widgets/science_centered.gif" _cke_saved_src="https://salempress.com/Media/SalemPress/widgets/science_centered.gif" _cke_saved_src="https://salempress.com/Media/SalemPress/widgets/science_centered.gif" _cke_saved_src="https://salempress.com/Media/SalemPress/widgets/science_centered.gif" _cke_saved_src="https://salempress.com/Media/SalemPress/widgets/science_centered.gif" _cke_saved_src="https://salempress.com/Media/SalemPress/widgets/science_centered.gif" _cke_saved_src="https://salempress.com/Media/SalemPress/widgets/science_centered.gif" _cke_saved_src="https://salempress.com/Media/SalemPress/widgets/science_centered.gif" _cke_saved_src="https://salempress.com/Media/SalemPress/widgets/science_centered.gif" _cke_saved_src="https://salempress.com/Media/SalemPress/widgets/science_centered.gif" _cke_saved_src="https://salempress.com/Media/SalemPress/widgets/science_centered.gif"/><br />
<input name="searchOperators" value="any" type="hidden">
<input name="searchInAll" value="all" type="hidden">
<input name="searchText" type="text">
<input type="Submit" value="Go">
</FORM>
<!--END WIDGET-->
---

<!--BEGIN WIDGET-->
<FORM method="GET" action="https://online.salempress.com/search.do">
<table border="0" cellpadding="0" cellspacing="0" width="225">
<tr>
<td><img src="https://salempress.com/Media/SalemPress/widgets/science_top_open.gif"></td></tr>
<tr><td align="center">
<input name="searchOperators" value="any" type="hidden">
<input name="searchInAll" value="all" type="hidden">
<input name="searchText" type="text">
<input type="Submit" value="Go">
</FORM>
</td></tr>
</table>
<!--END WIDGET-->
---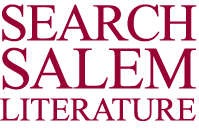 <!--BEGIN WIDGET-->
<FORM method="GET" action="https://online.salempress.com/search.do">
<img src="https://salempress.com/Media/SalemPress/widgets/search_literature.gif" _cke_saved_src="https://salempress.com/Media/SalemPress/widgets/search_literature.gif" _cke_saved_src="https://salempress.com/Media/SalemPress/widgets/search_literature.gif" _cke_saved_src="https://salempress.com/Media/SalemPress/widgets/search_literature.gif" _cke_saved_src="https://salempress.com/Media/SalemPress/widgets/search_literature.gif" _cke_saved_src="https://salempress.com/Media/SalemPress/widgets/search_literature.gif" _cke_saved_src="https://salempress.com/Media/SalemPress/widgets/search_literature.gif" _cke_saved_src="https://salempress.com/Media/SalemPress/widgets/search_literature.gif" _cke_saved_src="https://salempress.com/Media/SalemPress/widgets/search_literature.gif" _cke_saved_src="https://salempress.com/Media/SalemPress/widgets/search_literature.gif" _cke_saved_src="https://salempress.com/Media/SalemPress/widgets/search_literature.gif" _cke_saved_src="https://salempress.com/Media/SalemPress/widgets/search_literature.gif" _cke_saved_src="https://salempress.com/Media/SalemPress/widgets/search_literature.gif" _cke_saved_src="https://salempress.com/Media/SalemPress/widgets/search_literature.gif" _cke_saved_src="https://salempress.com/Media/SalemPress/widgets/search_literature.gif" _cke_saved_src="https://salempress.com/Media/SalemPress/widgets/search_literature.gif" _cke_saved_src="https://salempress.com/Media/SalemPress/widgets/search_literature.gif" _cke_saved_src="https://salempress.com/Media/SalemPress/widgets/search_literature.gif" _cke_saved_src="https://salempress.com/Media/SalemPress/widgets/search_literature.gif" _cke_saved_src="https://salempress.com/Media/SalemPress/widgets/search_literature.gif" _cke_saved_src="https://salempress.com/Media/SalemPress/widgets/search_literature.gif" _cke_saved_src="https://salempress.com/Media/SalemPress/widgets/search_literature.gif" _cke_saved_src="https://salempress.com/Media/SalemPress/widgets/search_literature.gif" _cke_saved_src="https://salempress.com/Media/SalemPress/widgets/search_literature.gif" _cke_saved_src="https://salempress.com/Media/SalemPress/widgets/search_literature.gif" _cke_saved_src="https://salempress.com/Media/SalemPress/widgets/search_literature.gif" _cke_saved_src="https://salempress.com/Media/SalemPress/widgets/search_literature.gif" _cke_saved_src="https://salempress.com/Media/SalemPress/widgets/search_literature.gif" _cke_saved_src="https://salempress.com/Media/SalemPress/widgets/search_literature.gif" _cke_saved_src="https://salempress.com/Media/SalemPress/widgets/search_literature.gif" _cke_saved_src="https://salempress.com/Media/SalemPress/widgets/search_literature.gif" _cke_saved_src="https://salempress.com/Media/SalemPress/widgets/search_literature.gif" _cke_saved_src="https://salempress.com/Media/SalemPress/widgets/search_literature.gif" _cke_saved_src="https://salempress.com/Media/SalemPress/widgets/search_literature.gif" _cke_saved_src="https://salempress.com/Media/SalemPress/widgets/search_literature.gif" _cke_saved_src="https://salempress.com/Media/SalemPress/widgets/search_literature.gif" _cke_saved_src="https://salempress.com/Media/SalemPress/widgets/search_literature.gif" _cke_saved_src="https://salempress.com/Media/SalemPress/widgets/search_literature.gif" _cke_saved_src="https://salempress.com/Media/SalemPress/widgets/search_literature.gif" _cke_saved_src="https://salempress.com/Media/SalemPress/widgets/search_literature.gif" _cke_saved_src="https://salempress.com/Media/SalemPress/widgets/search_literature.gif" _cke_saved_src="https://salempress.com/Media/SalemPress/widgets/search_literature.gif" _cke_saved_src="https://salempress.com/Media/SalemPress/widgets/search_literature.gif" _cke_saved_src="https://salempress.com/Media/SalemPress/widgets/search_literature.gif" /><br />
<input name="searchOperators" value="any" type="hidden">
<input name="searchInAll" value="all" type="hidden">
<input name="searchText" type="text">
<input type="Submit" value="Go">
</FORM>
<!--END WIDGET-->
---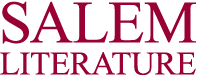 <!--BEGIN WIDGET-->
<FORM method="GET" action="https://online.salempress.com/search.do">
<img src="https://salempress.com/Media/SalemPress/widgets/literature_centered.gif" _cke_saved_src="https://salempress.com/Media/SalemPress/widgets/literature_centered.gif" _cke_saved_src="https://salempress.com/Media/SalemPress/widgets/literature_centered.gif" _cke_saved_src="https://salempress.com/Media/SalemPress/widgets/literature_centered.gif" _cke_saved_src="https://salempress.com/Media/SalemPress/widgets/literature_centered.gif" _cke_saved_src="https://salempress.com/Media/SalemPress/widgets/literature_centered.gif" _cke_saved_src="https://salempress.com/Media/SalemPress/widgets/literature_centered.gif" _cke_saved_src="https://salempress.com/Media/SalemPress/widgets/literature_centered.gif" _cke_saved_src="https://salempress.com/Media/SalemPress/widgets/literature_centered.gif" _cke_saved_src="https://salempress.com/Media/SalemPress/widgets/literature_centered.gif" _cke_saved_src="https://salempress.com/Media/SalemPress/widgets/literature_centered.gif" _cke_saved_src="https://salempress.com/Media/SalemPress/widgets/literature_centered.gif" _cke_saved_src="https://salempress.com/Media/SalemPress/widgets/literature_centered.gif" _cke_saved_src="https://salempress.com/Media/SalemPress/widgets/literature_centered.gif" _cke_saved_src="https://salempress.com/Media/SalemPress/widgets/literature_centered.gif" _cke_saved_src="https://salempress.com/Media/SalemPress/widgets/literature_centered.gif" _cke_saved_src="https://salempress.com/Media/SalemPress/widgets/literature_centered.gif" _cke_saved_src="https://salempress.com/Media/SalemPress/widgets/literature_centered.gif" _cke_saved_src="https://salempress.com/Media/SalemPress/widgets/literature_centered.gif" _cke_saved_src="https://salempress.com/Media/SalemPress/widgets/literature_centered.gif" _cke_saved_src="https://salempress.com/Media/SalemPress/widgets/literature_centered.gif" _cke_saved_src="https://salempress.com/Media/SalemPress/widgets/literature_centered.gif" _cke_saved_src="https://salempress.com/Media/SalemPress/widgets/literature_centered.gif" _cke_saved_src="https://salempress.com/Media/SalemPress/widgets/literature_centered.gif" _cke_saved_src="https://salempress.com/Media/SalemPress/widgets/literature_centered.gif" _cke_saved_src="https://salempress.com/Media/SalemPress/widgets/literature_centered.gif" _cke_saved_src="https://salempress.com/Media/SalemPress/widgets/literature_centered.gif" _cke_saved_src="https://salempress.com/Media/SalemPress/widgets/literature_centered.gif" _cke_saved_src="https://salempress.com/Media/SalemPress/widgets/literature_centered.gif" _cke_saved_src="https://salempress.com/Media/SalemPress/widgets/literature_centered.gif" _cke_saved_src="https://salempress.com/Media/SalemPress/widgets/literature_centered.gif" _cke_saved_src="https://salempress.com/Media/SalemPress/widgets/literature_centered.gif" _cke_saved_src="https://salempress.com/Media/SalemPress/widgets/literature_centered.gif" _cke_saved_src="https://salempress.com/Media/SalemPress/widgets/literature_centered.gif" _cke_saved_src="https://salempress.com/Media/SalemPress/widgets/literature_centered.gif" _cke_saved_src="https://salempress.com/Media/SalemPress/widgets/literature_centered.gif" _cke_saved_src="https://salempress.com/Media/SalemPress/widgets/literature_centered.gif" _cke_saved_src="https://salempress.com/Media/SalemPress/widgets/literature_centered.gif" _cke_saved_src="https://salempress.com/Media/SalemPress/widgets/literature_centered.gif" _cke_saved_src="https://salempress.com/Media/SalemPress/widgets/literature_centered.gif" _cke_saved_src="https://salempress.com/Media/SalemPress/widgets/literature_centered.gif" _cke_saved_src="https://salempress.com/Media/SalemPress/widgets/literature_centered.gif" _cke_saved_src="https://salempress.com/Media/SalemPress/widgets/literature_centered.gif" _cke_saved_src="https://salempress.com/Media/SalemPress/widgets/literature_centered.gif" /><br />
<input name="searchOperators" value="any" type="hidden">
<input name="searchInAll" value="all" type="hidden">
<input name="searchText" type="text">
<input type="Submit" value="Go">
</FORM>
<!--END WIDGET-->
---

<!--BEGIN WIDGET-->
<FORM method="GET" action="https://online.salempress.com/search.do">
<table border="0" cellpadding="0" cellspacing="0" width="225">
<tr>
<td><img src="https://salempress.com/Media/SalemPress/widgets/literature_top_open.gif"></td></tr>
<tr><td align="center">
<input name="searchOperators" value="any" type="hidden">
<input name="searchInAll" value="all" type="hidden">
<input name="searchText" type="text">
<input type="Submit" value="Go">
</FORM>
</td></tr>
</table>
<!--END WIDGET-->
---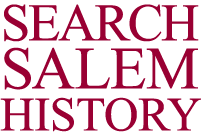 <!--BEGIN WIDGET-->
<FORM method="GET" action="https://online.salempress.com/search.do">
<img src="https://salempress.com/Media/SalemPress/widgets/search_history.gif" _cke_saved_src="https://salempress.com/Media/SalemPress/widgets/search_history.gif" _cke_saved_src="https://salempress.com/Media/SalemPress/widgets/search_history.gif" _cke_saved_src="https://salempress.com/Media/SalemPress/widgets/search_history.gif" _cke_saved_src="https://salempress.com/Media/SalemPress/widgets/search_history.gif" _cke_saved_src="https://salempress.com/Media/SalemPress/widgets/search_history.gif" _cke_saved_src="https://salempress.com/Media/SalemPress/widgets/search_history.gif" _cke_saved_src="https://salempress.com/Media/SalemPress/widgets/search_history.gif" _cke_saved_src="https://salempress.com/Media/SalemPress/widgets/search_history.gif" _cke_saved_src="https://salempress.com/Media/SalemPress/widgets/search_history.gif" _cke_saved_src="https://salempress.com/Media/SalemPress/widgets/search_history.gif" _cke_saved_src="https://salempress.com/Media/SalemPress/widgets/search_history.gif" _cke_saved_src="https://salempress.com/Media/SalemPress/widgets/search_history.gif" _cke_saved_src="https://salempress.com/Media/SalemPress/widgets/search_history.gif" _cke_saved_src="https://salempress.com/Media/SalemPress/widgets/search_history.gif" _cke_saved_src="https://salempress.com/Media/SalemPress/widgets/search_history.gif" _cke_saved_src="https://salempress.com/Media/SalemPress/widgets/search_history.gif" _cke_saved_src="https://salempress.com/Media/SalemPress/widgets/search_history.gif" _cke_saved_src="https://salempress.com/Media/SalemPress/widgets/search_history.gif" _cke_saved_src="https://salempress.com/Media/SalemPress/widgets/search_history.gif" _cke_saved_src="https://salempress.com/Media/SalemPress/widgets/search_history.gif" _cke_saved_src="https://salempress.com/Media/SalemPress/widgets/search_history.gif" _cke_saved_src="https://salempress.com/Media/SalemPress/widgets/search_history.gif" _cke_saved_src="https://salempress.com/Media/SalemPress/widgets/search_history.gif" _cke_saved_src="https://salempress.com/Media/SalemPress/widgets/search_history.gif" _cke_saved_src="https://salempress.com/Media/SalemPress/widgets/search_history.gif" _cke_saved_src="https://salempress.com/Media/SalemPress/widgets/search_history.gif" _cke_saved_src="https://salempress.com/Media/SalemPress/widgets/search_history.gif" _cke_saved_src="https://salempress.com/Media/SalemPress/widgets/search_history.gif" _cke_saved_src="https://salempress.com/Media/SalemPress/widgets/search_history.gif" _cke_saved_src="https://salempress.com/Media/SalemPress/widgets/search_history.gif" _cke_saved_src="https://salempress.com/Media/SalemPress/widgets/search_history.gif" _cke_saved_src="https://salempress.com/Media/SalemPress/widgets/search_history.gif" _cke_saved_src="https://salempress.com/Media/SalemPress/widgets/search_history.gif" _cke_saved_src="https://salempress.com/Media/SalemPress/widgets/search_history.gif" _cke_saved_src="https://salempress.com/Media/SalemPress/widgets/search_history.gif" _cke_saved_src="https://salempress.com/Media/SalemPress/widgets/search_history.gif" _cke_saved_src="https://salempress.com/Media/SalemPress/widgets/search_history.gif" _cke_saved_src="https://salempress.com/Media/SalemPress/widgets/search_history.gif" _cke_saved_src="https://salempress.com/Media/SalemPress/widgets/search_history.gif" _cke_saved_src="https://salempress.com/Media/SalemPress/widgets/search_history.gif" _cke_saved_src="https://salempress.com/Media/SalemPress/widgets/search_history.gif" _cke_saved_src="https://salempress.com/Media/SalemPress/widgets/search_history.gif" _cke_saved_src="https://salempress.com/Media/SalemPress/widgets/search_history.gif"/><br />
<input name="searchOperators" value="any" type="hidden">
<input name="searchInAll" value="all" type="hidden">
<input name="searchText" type="text">
<input type="Submit" value="Go">
</FORM>
<!--END WIDGET-->
---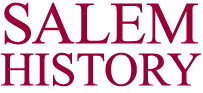 <!--BEGIN WIDGET-->
<FORM method="GET" action="https://online.salempress.com/search.do">
<img src="https://salempress.com/Media/SalemPress/widgets/history_centered.gif" _cke_saved_src="https://salempress.com/Media/SalemPress/widgets/history_centered.gif" _cke_saved_src="https://salempress.com/Media/SalemPress/widgets/history_centered.gif" _cke_saved_src="https://salempress.com/Media/SalemPress/widgets/history_centered.gif" _cke_saved_src="https://salempress.com/Media/SalemPress/widgets/history_centered.gif" _cke_saved_src="https://salempress.com/Media/SalemPress/widgets/history_centered.gif" _cke_saved_src="https://salempress.com/Media/SalemPress/widgets/history_centered.gif" _cke_saved_src="https://salempress.com/Media/SalemPress/widgets/history_centered.gif" _cke_saved_src="https://salempress.com/Media/SalemPress/widgets/history_centered.gif" _cke_saved_src="https://salempress.com/Media/SalemPress/widgets/history_centered.gif" _cke_saved_src="https://salempress.com/Media/SalemPress/widgets/history_centered.gif" _cke_saved_src="https://salempress.com/Media/SalemPress/widgets/history_centered.gif" _cke_saved_src="https://salempress.com/Media/SalemPress/widgets/history_centered.gif" _cke_saved_src="https://salempress.com/Media/SalemPress/widgets/history_centered.gif" _cke_saved_src="https://salempress.com/Media/SalemPress/widgets/history_centered.gif" _cke_saved_src="https://salempress.com/Media/SalemPress/widgets/history_centered.gif" _cke_saved_src="https://salempress.com/Media/SalemPress/widgets/history_centered.gif" _cke_saved_src="https://salempress.com/Media/SalemPress/widgets/history_centered.gif" _cke_saved_src="https://salempress.com/Media/SalemPress/widgets/history_centered.gif" _cke_saved_src="https://salempress.com/Media/SalemPress/widgets/history_centered.gif" _cke_saved_src="https://salempress.com/Media/SalemPress/widgets/history_centered.gif" _cke_saved_src="https://salempress.com/Media/SalemPress/widgets/history_centered.gif" _cke_saved_src="https://salempress.com/Media/SalemPress/widgets/history_centered.gif" _cke_saved_src="https://salempress.com/Media/SalemPress/widgets/history_centered.gif" _cke_saved_src="https://salempress.com/Media/SalemPress/widgets/history_centered.gif" _cke_saved_src="https://salempress.com/Media/SalemPress/widgets/history_centered.gif" _cke_saved_src="https://salempress.com/Media/SalemPress/widgets/history_centered.gif" _cke_saved_src="https://salempress.com/Media/SalemPress/widgets/history_centered.gif" _cke_saved_src="https://salempress.com/Media/SalemPress/widgets/history_centered.gif" _cke_saved_src="https://salempress.com/Media/SalemPress/widgets/history_centered.gif" _cke_saved_src="https://salempress.com/Media/SalemPress/widgets/history_centered.gif" _cke_saved_src="https://salempress.com/Media/SalemPress/widgets/history_centered.gif" _cke_saved_src="https://salempress.com/Media/SalemPress/widgets/history_centered.gif" _cke_saved_src="https://salempress.com/Media/SalemPress/widgets/history_centered.gif" _cke_saved_src="https://salempress.com/Media/SalemPress/widgets/history_centered.gif" _cke_saved_src="https://salempress.com/Media/SalemPress/widgets/history_centered.gif" _cke_saved_src="https://salempress.com/Media/SalemPress/widgets/history_centered.gif" _cke_saved_src="https://salempress.com/Media/SalemPress/widgets/history_centered.gif" _cke_saved_src="https://salempress.com/Media/SalemPress/widgets/history_centered.gif" _cke_saved_src="https://salempress.com/Media/SalemPress/widgets/history_centered.gif" _cke_saved_src="https://salempress.com/Media/SalemPress/widgets/history_centered.gif" _cke_saved_src="https://salempress.com/Media/SalemPress/widgets/history_centered.gif" _cke_saved_src="https://salempress.com/Media/SalemPress/widgets/history_centered.gif" _cke_saved_src="https://salempress.com/Media/SalemPress/widgets/history_centered.gif"/><br />
<input name="searchOperators" value="any" type="hidden">
<input name="searchInAll" value="all" type="hidden">
<input name="searchText" type="text">
<input type="Submit" value="Go">
</FORM>
<!--END WIDGET-->
---

<!--BEGIN WIDGET-->
<FORM method="GET" action="https://online.salempress.com/search.do">
<table border="0" cellpadding="0" cellspacing="0" width="225">
<tr>
<td><img src="https://salempress.com/Media/SalemPress/widgets/history_top_open.gif" _cke_saved_src="https://salempress.com/Media/SalemPress/widgets/history_top_open.gif" _cke_saved_src="https://salempress.com/Media/SalemPress/widgets/history_top_open.gif" _cke_saved_src="https://salempress.com/Media/SalemPress/widgets/history_top_open.gif" _cke_saved_src="https://salempress.com/Media/SalemPress/widgets/history_top_open.gif" _cke_saved_src="https://salempress.com/Media/SalemPress/widgets/history_top_open.gif" _cke_saved_src="https://salempress.com/Media/SalemPress/widgets/history_top_open.gif" _cke_saved_src="https://salempress.com/Media/SalemPress/widgets/history_top_open.gif" _cke_saved_src="https://salempress.com/Media/SalemPress/widgets/history_top_open.gif" _cke_saved_src="https://salempress.com/Media/SalemPress/widgets/history_top_open.gif" _cke_saved_src="https://salempress.com/Media/SalemPress/widgets/history_top_open.gif" _cke_saved_src="https://salempress.com/Media/SalemPress/widgets/history_top_open.gif" _cke_saved_src="https://salempress.com/Media/SalemPress/widgets/history_top_open.gif" _cke_saved_src="https://salempress.com/Media/SalemPress/widgets/history_top_open.gif" _cke_saved_src="https://salempress.com/Media/SalemPress/widgets/history_top_open.gif" _cke_saved_src="https://salempress.com/Media/SalemPress/widgets/history_top_open.gif" _cke_saved_src="https://salempress.com/Media/SalemPress/widgets/history_top_open.gif" _cke_saved_src="https://salempress.com/Media/SalemPress/widgets/history_top_open.gif" _cke_saved_src="https://salempress.com/Media/SalemPress/widgets/history_top_open.gif" _cke_saved_src="https://salempress.com/Media/SalemPress/widgets/history_top_open.gif" _cke_saved_src="https://salempress.com/Media/SalemPress/widgets/history_top_open.gif" _cke_saved_src="https://salempress.com/Media/SalemPress/widgets/history_top_open.gif" _cke_saved_src="https://salempress.com/Media/SalemPress/widgets/history_top_open.gif" _cke_saved_src="https://salempress.com/Media/SalemPress/widgets/history_top_open.gif" _cke_saved_src="https://salempress.com/Media/SalemPress/widgets/history_top_open.gif" _cke_saved_src="https://salempress.com/Media/SalemPress/widgets/history_top_open.gif" _cke_saved_src="https://salempress.com/Media/SalemPress/widgets/history_top_open.gif" _cke_saved_src="https://salempress.com/Media/SalemPress/widgets/history_top_open.gif" _cke_saved_src="https://salempress.com/Media/SalemPress/widgets/history_top_open.gif" _cke_saved_src="https://salempress.com/Media/SalemPress/widgets/history_top_open.gif" _cke_saved_src="https://salempress.com/Media/SalemPress/widgets/history_top_open.gif" _cke_saved_src="https://salempress.com/Media/SalemPress/widgets/history_top_open.gif" _cke_saved_src="https://salempress.com/Media/SalemPress/widgets/history_top_open.gif" _cke_saved_src="https://salempress.com/Media/SalemPress/widgets/history_top_open.gif" _cke_saved_src="https://salempress.com/Media/SalemPress/widgets/history_top_open.gif" _cke_saved_src="https://salempress.com/Media/SalemPress/widgets/history_top_open.gif" _cke_saved_src="https://salempress.com/Media/SalemPress/widgets/history_top_open.gif" _cke_saved_src="https://salempress.com/Media/SalemPress/widgets/history_top_open.gif" _cke_saved_src="https://salempress.com/Media/SalemPress/widgets/history_top_open.gif" _cke_saved_src="https://salempress.com/Media/SalemPress/widgets/history_top_open.gif" _cke_saved_src="https://salempress.com/Media/SalemPress/widgets/history_top_open.gif" _cke_saved_src="https://salempress.com/Media/SalemPress/widgets/history_top_open.gif" _cke_saved_src="https://salempress.com/Media/SalemPress/widgets/history_top_open.gif" _cke_saved_src="https://salempress.com/Media/SalemPress/widgets/history_top_open.gif"></td></tr>
<tr><td align="center">
<input name="searchOperators" value="any" type="hidden">
<input name="searchInAll" value="all" type="hidden">
<input name="searchText" type="text">
<input type="Submit" value="Go">
</FORM>
</td></tr>
</table>
<!--END WIDGET-->
---
<!--BEGIN WIDGET-->
<FORM method="GET" action="https://online.salempress.com/search.do">
<table border="0" cellpadding="0" cellspacing="0" width="225">
<tr>
<td><img src="https://salempress.com/Media/SalemPress/widgets/refshelf_logo2016.gif" _cke_saved_src="https://salempress.com/Media/SalemPress/widgets/refshelf_logo2016.gif" _cke_saved_src="https://salempress.com/Media/SalemPress/widgets/refshelf_logo2016.gif" _cke_saved_src="https://salempress.com/Media/SalemPress/widgets/refshelf_logo2016.gif" _cke_saved_src="https://salempress.com/Media/SalemPress/widgets/refshelf_logo2016.gif" _cke_saved_src="https://salempress.com/Media/SalemPress/widgets/refshelf_logo2016.gif" _cke_saved_src="https://salempress.com/Media/SalemPress/widgets/refshelf_logo2016.gif" _cke_saved_src="https://salempress.com/Media/SalemPress/widgets/refshelf_logo2016.gif" _cke_saved_src="https://salempress.com/Media/SalemPress/widgets/refshelf_logo2016.gif" _cke_saved_src="https://salempress.com/Media/SalemPress/widgets/refshelf_logo2016.gif" _cke_saved_src="https://salempress.com/Media/SalemPress/widgets/refshelf_logo2016.gif" _cke_saved_src="https://salempress.com/Media/SalemPress/widgets/refshelf_logo2016.gif" _cke_saved_src="https://salempress.com/Media/SalemPress/widgets/refshelf_logo2016.gif" _cke_saved_src="https://salempress.com/Media/SalemPress/widgets/refshelf_logo2016.gif" _cke_saved_src="https://salempress.com/Media/SalemPress/widgets/refshelf_logo2016.gif" _cke_saved_src="https://salempress.com/Media/SalemPress/widgets/refshelf_logo2016.gif" _cke_saved_src="https://salempress.com/Media/SalemPress/widgets/refshelf_logo2016.gif" _cke_saved_src="https://salempress.com/Media/SalemPress/widgets/refshelf_logo2016.gif" _cke_saved_src="https://salempress.com/Media/SalemPress/widgets/refshelf_logo2016.gif" _cke_saved_src="https://salempress.com/Media/SalemPress/widgets/refshelf_logo2016.gif" _cke_saved_src="https://salempress.com/Media/SalemPress/widgets/refshelf_logo2016.gif" _cke_saved_src="https://salempress.com/Media/SalemPress/widgets/refshelf_logo2016.gif" _cke_saved_src="https://salempress.com/Media/SalemPress/widgets/refshelf_logo2016.gif" _cke_saved_src="https://salempress.com/Media/SalemPress/widgets/refshelf_logo2016.gif" _cke_saved_src="https://salempress.com/Media/SalemPress/widgets/refshelf_logo2016.gif" _cke_saved_src="https://salempress.com/Media/SalemPress/widgets/refshelf_logo2016.gif" _cke_saved_src="https://salempress.com/Media/SalemPress/widgets/refshelf_logo2016.gif" _cke_saved_src="https://salempress.com/Media/SalemPress/widgets/refshelf_logo2016.gif" _cke_saved_src="https://salempress.com/Media/SalemPress/widgets/refshelf_logo2016.gif" _cke_saved_src="https://salempress.com/Media/SalemPress/widgets/refshelf_logo2016.gif" _cke_saved_src="https://salempress.com/Media/SalemPress/widgets/refshelf_logo2016.gif" _cke_saved_src="https://salempress.com/Media/SalemPress/widgets/refshelf_logo2016.gif" _cke_saved_src="https://salempress.com/Media/SalemPress/widgets/refshelf_logo2016.gif" _cke_saved_src="https://salempress.com/Media/SalemPress/widgets/refshelf_logo2016.gif" _cke_saved_src="https://salempress.com/Media/SalemPress/widgets/refshelf_logo2016.gif" _cke_saved_src="https://salempress.com/Media/SalemPress/widgets/refshelf_logo2016.gif" _cke_saved_src="https://salempress.com/Media/SalemPress/widgets/refshelf_logo2016.gif" _cke_saved_src="https://salempress.com/Media/SalemPress/widgets/refshelf_logo2016.gif" _cke_saved_src="https://salempress.com/Media/SalemPress/widgets/refshelf_logo2016.gif" _cke_saved_src="https://salempress.com/Media/SalemPress/widgets/refshelf_logo2016.gif" _cke_saved_src="https://salempress.com/Media/SalemPress/widgets/refshelf_logo2016.gif" _cke_saved_src="https://salempress.com/Media/SalemPress/widgets/refshelf_logo2016.gif" _cke_saved_src="https://salempress.com/Media/SalemPress/widgets/refshelf_logo2016.gif" _cke_saved_src="https://salempress.com/Media/SalemPress/widgets/refshelf_logo2016.gif"></td></tr>
<tr><td align="center">
<input name="searchOperators" value="any" type="hidden">
<input name="searchInAll" value="all" type="hidden">
<input name="searchText" type="text">
<input type="Submit" value="Go">
</FORM>
</td></tr>
</table>
<!--END WIDGET-->
---