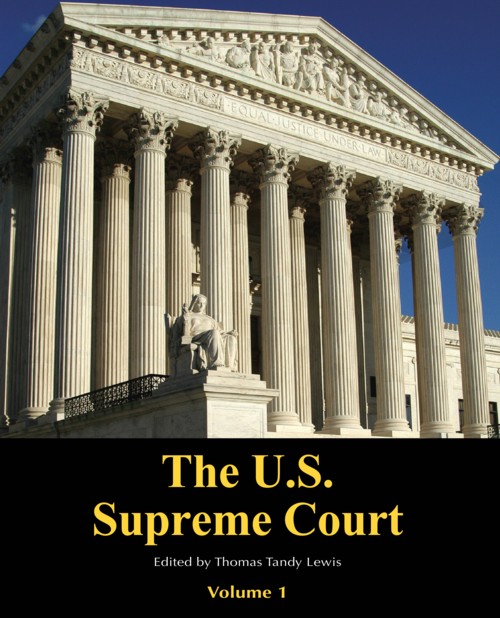 November 2016
---
---
A comprehensive and up-to-date survey of the history and functioning of the U.S. Supreme Court.
The U.S. Supreme Court is a comprehensive survey of the history and functions of the institution for which it is named. Although it has only nine unelected members, the Court alone can overturn the actions of every other branch of government, at all levels. There is no other institution quite like the Supreme Court-in the United States or anywhere else in the world.
This comprehensive set provides accessible information on all the Supreme Court Justices, articles on key constitutional issues and hundreds of landmark cases. In addition, The U.S. Supreme Court contains essays on types of law, such as administrative law, bankruptcy law, and state constitutions, individual pieces of legislation, clauses and amendments to the U.S. Constitution, specific historical events and eras, along with an explanation of the procedures and mechanics of how the Supreme Court works.
Completely updated, this edition of The U.S. Supreme Court provides many new entries, including new analysis of the cases and decisions that affect gun rights, campaign finance, same-sex marriage, class-action lawsuits, and the future of unions, to name just a few.
Easy-to-understand entries provide students and researchers with a broad understanding of the power of the Supreme Court and how it functions, alongside an in-depth analysis of the cases and decisions that have shaped American life.
Some topics to included:
Freedom of Speech and the Press

Gender Issues

Areas of Law

Separation of Powers and Voting Rights

Religious Issues

Defendant Rights

Presidential Powers

And Much More!
---