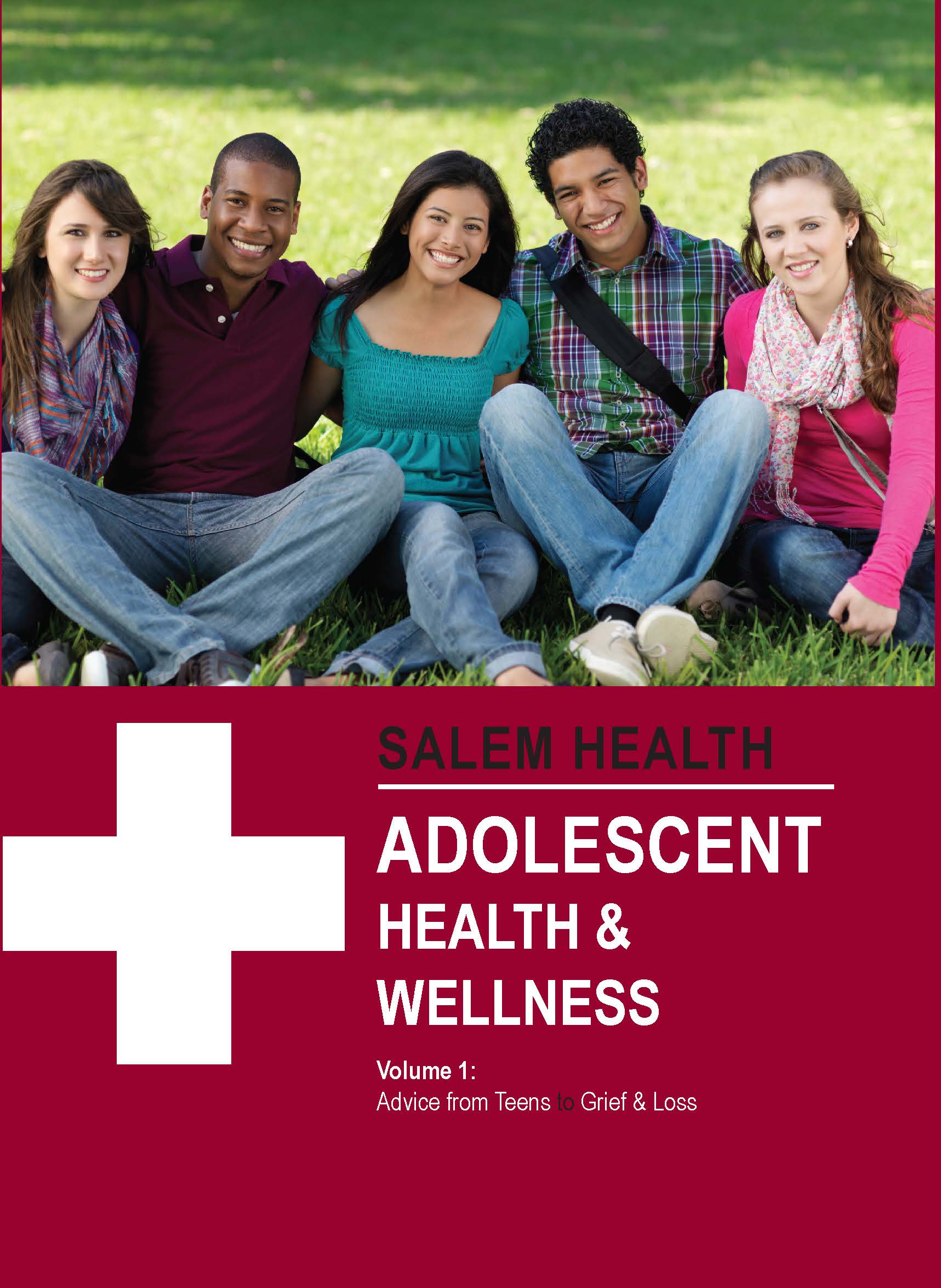 Salem Health: Adolescent Health & Wellness
September 2015
---
---
A comprehensive, accessible resource covering all aspects of Adolescent Health & Wellness, including Drugs & Addictions, Going Online, Sexual Health, Health Myths, Your Mind & Body, and so much more.
This title from Salem Health is a comprehensive guide for those experiencing puberty or those who want to learn more about the crucial development of adolescents from age 13 to 19. Adolescent Health & Wellness provides 483 articles on the most important topics surrounding adolescent health.
Written by medical professionals, these easy-to-understand articles reach across nearly 20 categories of health related issues important to teens, including:
Advice from Teens

Nutrition & Staying Fit

Disabilities & Disorders

Relationships: Dating, Family, Friends

Diversity

School & Jobs: Skills for Success

Drugs, Alcohol & Addiction

Sexuality & Sexual Health

Going Green

Going Online

Vaccines and Vaccination

Grief & Loss

Your Body

Health: Diseases & Conditions

Your Mind/Emotional Health

Health Myths

Infections

Staying Safe
Adolescent Health & Wellness also includes over 130 new articles especially relevant to today's youth, such as: Biracial Heritage, Tanorexia, ADHA Medications, Smokeless Tobacco, Cyberbullying, Asthma, Teenage Suicide, Insomnia, Personal Hygiene, Sexual Harassment, Body Image, and Changing Passwords.
All articles range from one to eight pages in length, and each article includes a summary of the topic, followed by clear, concise text, thoughtfully punctuated with helpful subheads. Lists of sources for further Reading and See Also sections are also provided, helping to guide the reader to supplemental material throughout the work.
Additionally, four glossaries are provided to help the reader fully understand terms and phrases discussed in each topic: Psychological Terms, Green Terms, Health Eating Terms, and Prescription Drug Terms. This is followed by a list of 150 Website and Organizations relevant to adolescents, young adults, and their young adult network, as well as a Mediagraphy section with more than 50 films and books with adolescent themes and characters, all with detailed descriptions. Finally, a thorough Subject Index alphabetically lists all significant people, places and concepts covered in this set, cutting research time in half.
The Printed Reference
3 volumes, including over 1,000 pages
600 Essays and 100 sidebars and charts
100 Photos & Illustrations
Appendixes, indexes and resource listings
Online Access
Fully Supported
Unlimited users at your library
Full access from home or dorm room
Immediate access via online registration
A simple, intuitive interface
User profile areas for students and patrons
Sophisticated search functions
Complete content, including appendixes
Full Illustrated