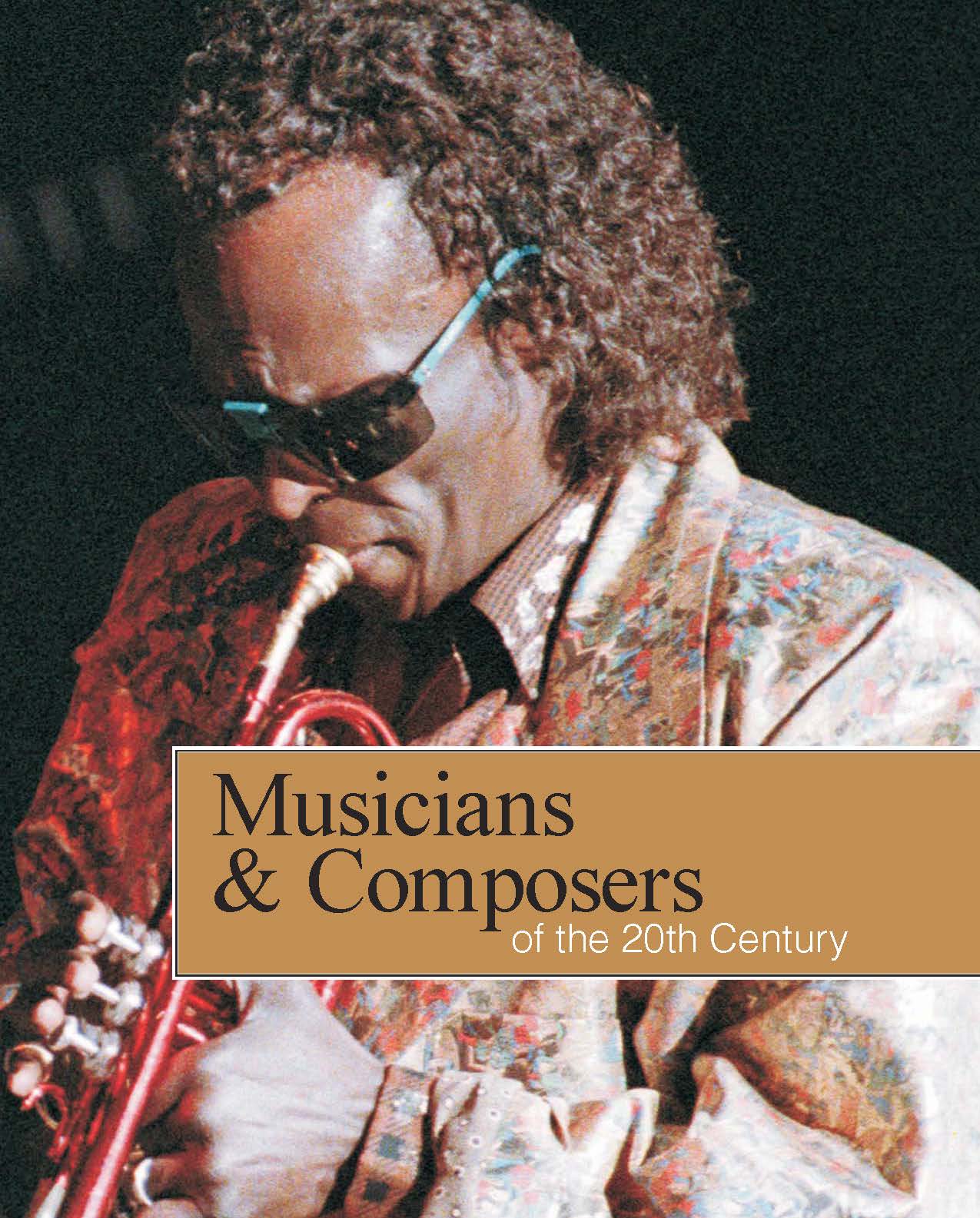 Musicians & Composers of the 20th Century
May 2009
---
---
Biographical and critical essays on the men and women who made an impact on music from 1901 to 2000. Plus, complimentary online access to the full content of this remarkable reference set is available.
The five volumes of Musicians & Composers of the 20th Century examine 614 musicians from all over the world who gained significance as composers, performers, instrumentalists, vocalists, and teachers. These are the people who have shaped the history of a number of musical genres, including blues, classical, country, gospel, jazz, Latin, musical theater, opera, punk, rap, reggae, rock, and many more.


Scope & Coverage
Each individual is musically classified in one or more categories, including Arrangers (Burt Bacharach, Marvin Hamlisch), Bandleaders (Benny Goodman, Glenn Miller), Classical Composers (Aaron Copland, Sergei Rachmaninoff), Film Composers (Danny Elfman, John Williams), Hip-Hop Musicians (LL Cool J, Tupac Shakur), Jazz Musicians (Duke Ellington, Dizzy Gillespie), Opera Composers (Giacomo Puccini, Richard Strauss), Record Producers (Quincy Jones, Phil Spector), Rock Musicians (Kurt Cobain, Jimi Hendrix), Swing Musicians (Count Basie, Bill Haley), and World Musicians (Bobby McFerrin, Tito Puente).


Organization & Format
Every essay contains standard ready-reference top matter offering easy access to biographical information, including the name of the musician as best known, the individual's nationality and musical identity, a brief paragraph explaining the individual's significance in the history of music, birth and death dates, and any additional names the individual might be known as. A section on "Principal Works/Principal Recordings," which lists the individual's major works or recordings by genre, follows. The main text of the essay begins with "The Life," a brief biographical account of the individual. "The Music," the heart of the essay, follows. This section provides an analytical commentary on the musician's work as a whole as well as key selected works. "Musical Legacy" describes the musician's influence on styles, genres, and subsequent generations of musicians, as well as his or her impact on popular culture. A list of "Further Reading" sends readers to key books and other print resources for additional study. Lastly, a "See Also" section provides cross-references to related musicians covered in the set.


Special Features
Musicians & Composers of the 20th Century is illustrated with more than 400 photographs of the musicians scattered throughout the five volumes. In addition, several resources and finding aids for users are at the end of Volume 5, including a General Bibliography, an annotated list of Electronic Resources, a Glossary, a Chronological List of Musicians by birth year, a Category Index, a Geographical Index, a Personages and Groups Index, and a Works Index.
---