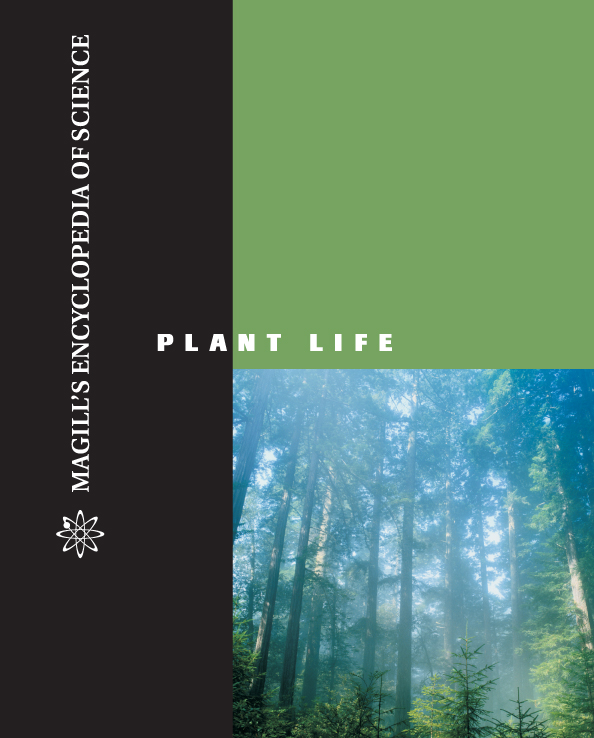 Magill's Encyclopedia of Science: Plant Life
November 2002
---
---
Magill's Encyclopedia of Science: Plant Life is designed to meet the needs of college and high school students as well as nonspecialists seeking general information about botany and related sciences.
The encyclopedia incorporates more than 200 essays newly acquired for this publication and 185 heavily updated and revised essays from the following Salem publications: Magill's Survey of Science: Life Science (1991), Magill's Survey of Science: Life Science, Supplement (1998), Natural Resources (1998), Encyclopedia of Environmental Issues (2000), World Geography (2001), and Earth Science(2001). In addition to updating the text, new bibliographies are provided at the end of every article. Every article is signed by the botanist, biologist, or other expert who wrote it; where essays have been revised or updated, the name of the updater appears as well.
Articles offer a broad overview of topics in the, botany sciences, ecology, and other biological sciences. A number of practical and issue-oriented topics are covered as well, from agricultural, economic, medicinal, and cultural uses of plants to biomes, plant-related environmental issues, and the flora of major regions of the world. Technical language in the discussions is kept to a minimum or defined throughout in an easy-to-understand context.
New appendices, providing essential research tools for students, have been acquired as well:
"Biographical List of Botanists" with brief descriptions of the contributions of approximately 100 famous naturalists, botanists, and other plant scientists

"Time Line" chronicling the history of plant science




Plant Classification Table




Glossary of more than 900 terms




Bibliography, organized by category of research




Web Sites, annotated for readers online research needs




Plant Names: Common-to-Scientific




Plant Names: Scientific-to-Common
---