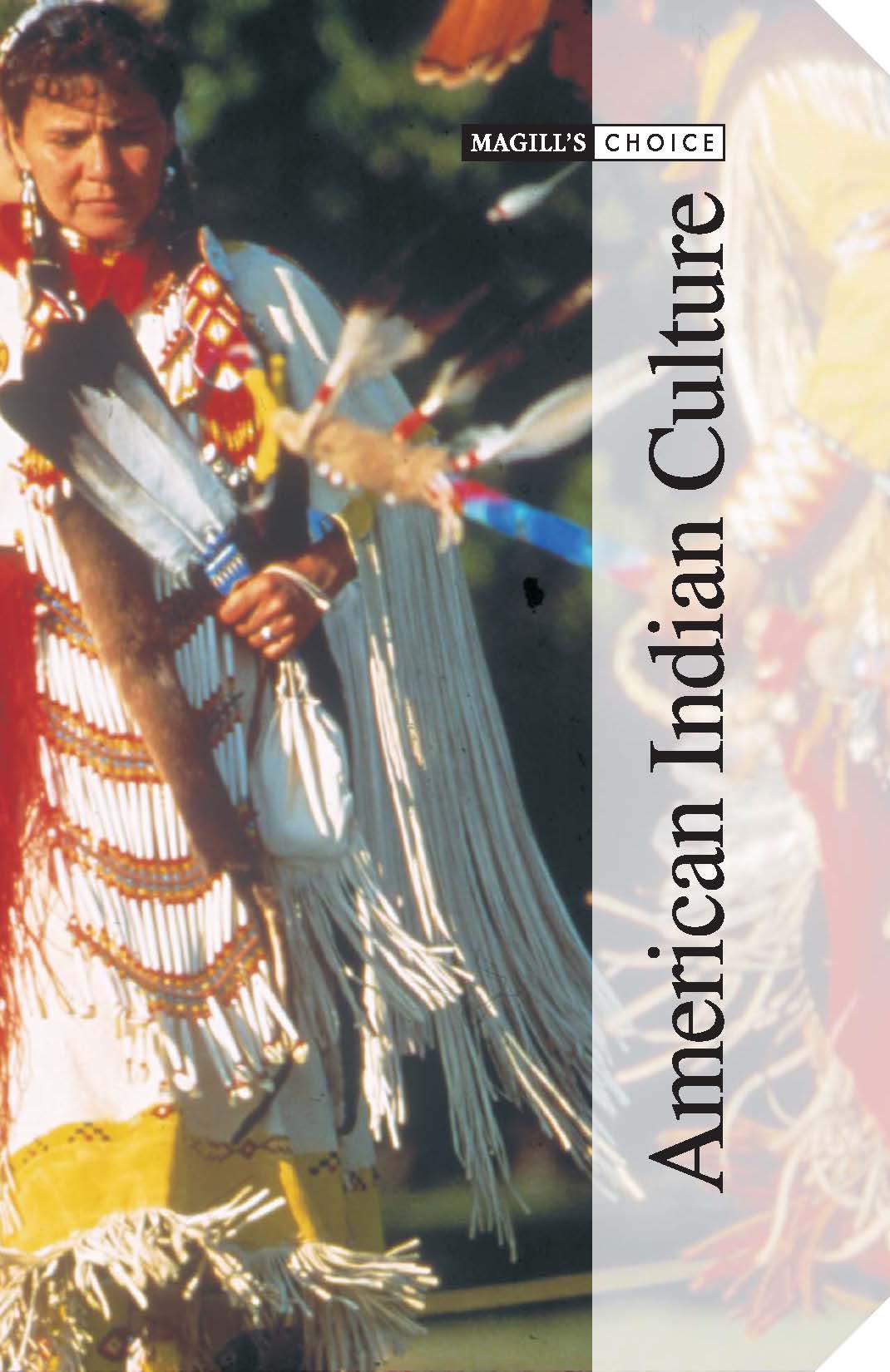 Magill's Choice: American Indian Culture
May 2004
---
---
Every essay in this set addresses a cultural phenomenon characteristic of the indigenous peoples of North America. The entries cover the range of culture from lifeways, religious rituals, and material culture to art forms and modern social phenomena.

Twenty separate essays cover both "Architecture" and "Arts and Crafts" in the ten North American culture areas: the Arctic, California, the Great Basin, the Northeast, the Northwest Coast, the Plains, the Plateau, the Southeast, the Southwest, and the Subarctic. In other entries, students will find everything from brief discussions of the importance of acorns or wild rice to a survey of agriculture; from a history of the atlatl to an essay on weapons in general; from entries on major dance forms (such as the Ghost Dance, the Sun Dance, or the Buffalo Dance) to overviews of religions.

Although the emphasis is on the traditional cultural heritage of North American indigenous peoples, modern social trends are surveyed and analyzed as well: such essays cover alcoholism, the impact of disease (both pre-contact and post-contact), education, family life, current demography, gaming, tourism, and urban Indians. Newly commissioned for this publication are sixteen essays. The remainder is taken from Ready Reference: American Indians (1995), winner of the American Library Association's Outstanding Reference Source Award; Great Events from History: North America (rev. ed., 1997); and Racial and Ethnic Relations in America (1999). In addition, the bibliographies and several appendices have been updated and expanded.
Please note that older Magill's Choice titles were published in print and eBook versions only. A print purchase does not include free online access on the https://online.salempress.com platform, but you may purchase the eBook version through our eBook vendors.
---