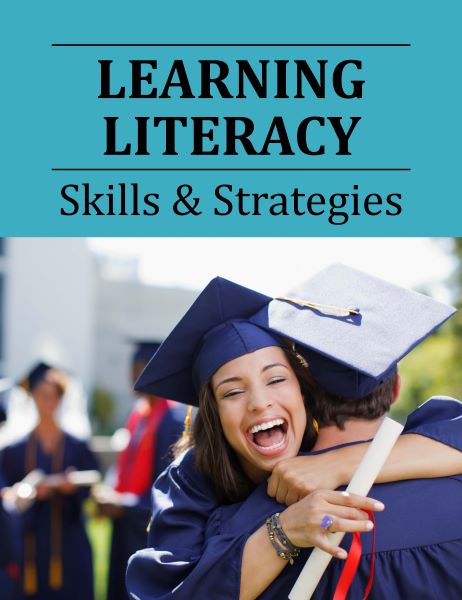 Learning Literacy: Skills & Strategies
February 2024
---
This informative skill-building resource is designed to help students and their teachers understand approaches to learning that can lead to success and help develop critical thinking skills and approaches that will serve them well throughout their lives.
The essays in this volume range from learning outlining skills, to learning how to develop questions that can lead to a better understanding of the text or subjects being explored, whether in literature, geography, history, science or more. Leaning solid skills on how to approach a subject and helping yourself develop a solid understanding of the content is an empowering tool for any student. An abundance of data and sources can make it difficult to know where to start when exploring a topic. But with good skills and strategies in mind, students can bring order to the information presented. The understanding of learning skills and strategies are more important than ever today to evaluate news articles, social media, and individual and group bias. Learning Literacy: Skills and Strategies will encourage students to explore the source of the content and develop skills on how to compare and contrast and explore information.
Topics include:
Virtual classrooms
In-class instruction
eLearning
Mobile learning
Blended learning
Scaffolding techniques
Metacognition
Bias
Twenty-first-century education ethics
Social-emotional learning
Pretesting
Holistic progress measuring
Artificial intelligence in education
Visualization tools
Digital citizenship
Creativity and problem-solving are important aspects of researching and learning in the twenty-first century, as are digital and technological literacy, global awareness, and civic responsibility. Learning Literacy: Skills & Strategies is designed to cover these subjects in a relatable way and help individuals on their lifelong learning journey.