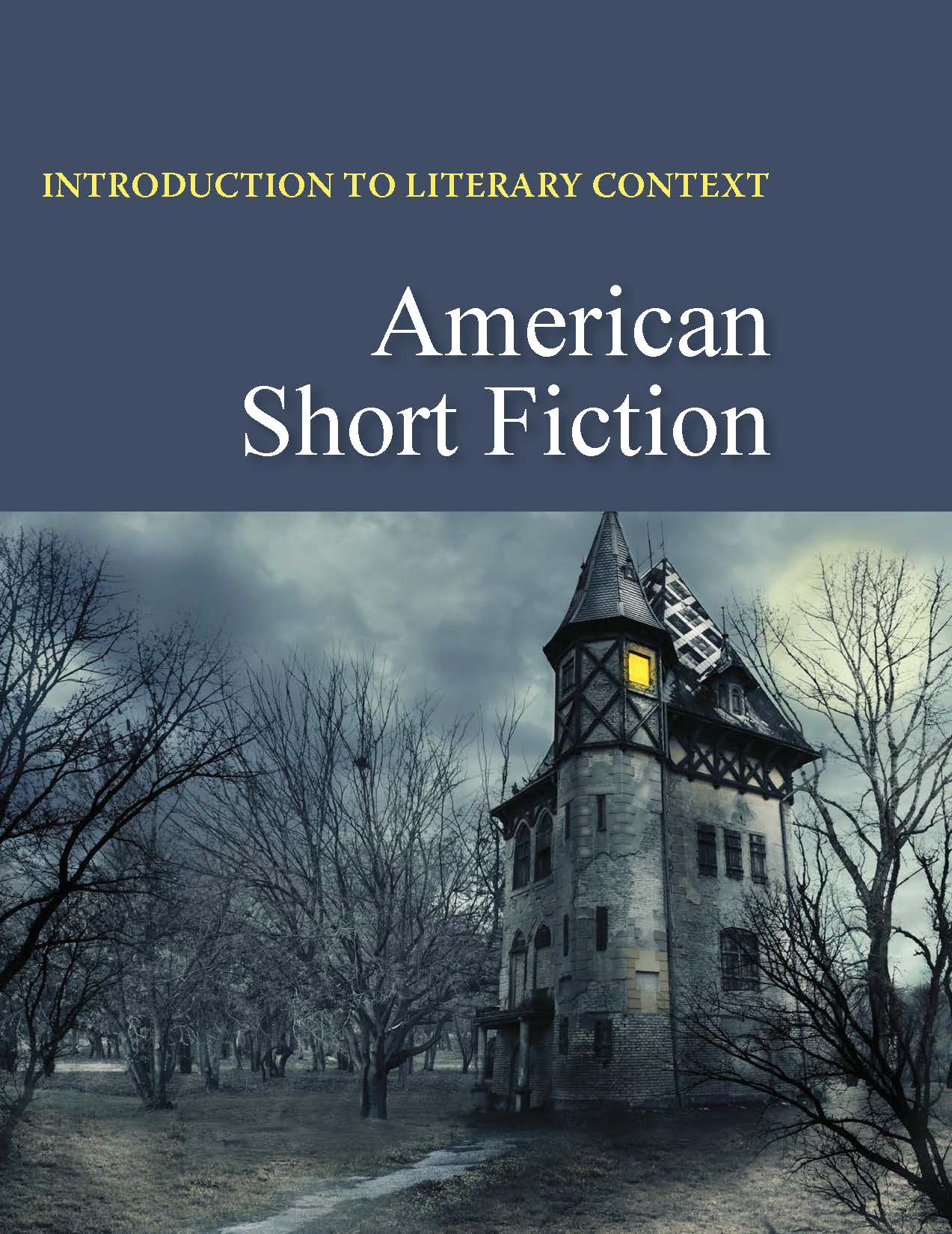 Introduction to Literary Context: American Short Fiction
November 2013
---
---
Students and researchers will discover the vast range of styles, themes, and approaches used by such notables as Edgar Allen Poe, Jamaica Kincaid, Alice Munro, Ambrose Bierce, William Faulkner, and more, to gain a better understanding of the significance, meaning and context of American Post-Modernist literature.
This volume introduces literary contexts as they apply to American short fiction from the late 10th century to the present, offering high school and undergraduate students a working foundation of literary context designed to prepare them for more critical literary analysis.
This volume includes discussion of 39 works of short fiction, including:
An Occurrence at Owl Creek Bridge

(Ambrose Bierce)

Bluebeard's Egg

(Margaret Atwood)
Everything that Rises Must Converge

(Flannery O'Connor)

Girl

(Jamaica Kincaid)

Go Down, Moses

(William Faulkner)

I Stand Here Ironing

(Tillie Olson)
Runaway

(Alice Monro)

And many more.
The essays in American Short Fiction appear alphabetically by the title of the work. Each is 6-8 pages in length and includes the following sections:
-Content Synopsis: summarizes the plot of the work, describing the main points and prominent characters in concise language.
-Historical Context: describes the relevance to the story of the moods, attitudes and conditions that existed during the time period in which the novel took place.
-Societal Context: describes the role that society played within the work, from the acceptance of traditional gender roles to dealing with mental illness.
-Religious Context: explains how religion—of the author specifically, or a group generally—influenced the novel.
-Scientific & Technological Context: analyzes to what extent scientific and/or technological progress has affected the story.
-Biographical Context: offers biographical details of the author's life, which often helps students to make sense of the story.
-Discussion Questions: a list of 8–10 thoughtful questions that are designed to develop stimulating and productive classroom discussions.
-Essay Ideas: a valuable list of ideas that will encourage students to explore themes, writing techniques, and character traits.
-Works Cited
American Short Fiction ends with a General Bibliography and Subject Index.
---