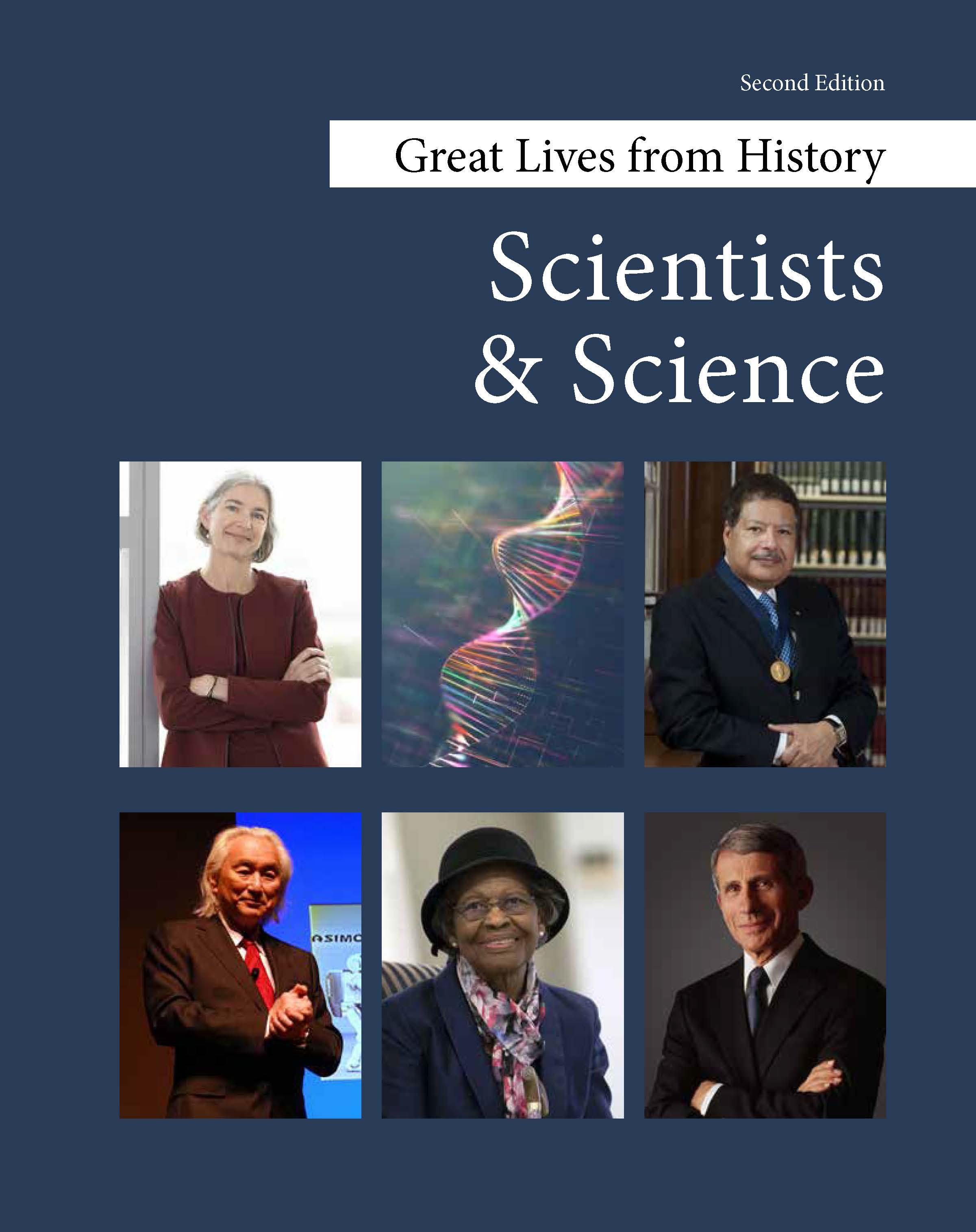 Great Lives from History: Scientists & Science
November 2022
---
---
This comprehensive work highlights 400 of the greatest scientists in history, with an introduction to their significance, birth and death dates and places; and specialty fields of science.
This second edition of Great Lives from History: Scientists & Science highlights nearly 400 of the greatest scientists in history, from Aristotle and the field of formal logic to Shinya Yamanaka and stem cell research. Last published in 2012, this new edition adds 10 years of scientific achievement, to profile individuals who made life-changing discoveries in nearly 90 categories, including acoustics, anatomy, astrophysics, bacteriology, biochemistry, climatology, conservation biology, genetics, information theory, logic, nuclear physics, oceanography, oncology, quantum mechanics, relativity, thermodynamics, and virology. With all entries reviewed, many updated, and the addition of many new scientists, this three-volume set includes current discussions on recent scientific discoveries in evolutionary biology, quantum theory and quantum chemistry, HIV and cancer treatments, immunology, MRI technology, neurodegeneration and more. Scientists whose profiles have been added to his new edition include:
Timothy Berners-Lee (computer science)
Sydney Brenner (biology-genetics)
Mildred Dresselhaus (carbon science)
Anthony Fauci (immunology-HIV)
Anthony Fire (genetics-RNAi)
Donald Knuth (computer programming)
Robert Marks II (computational intelligence)
Jeremiah Ostriker (astrophysics)
Andrew Knoll (paleontology)
Shinya Yamanaka (stem cell research)
Each entry starts with important identifiers—like birth and death dates, keywords, and significance—and includes valuable subheadings, Further Reading, and See Alsos. Photos, charts, and other images punctuate the volumes, and Volume Three includes several important sections, including a Chronological List of Entries, Timeline, Biographical Directory of Scientists, Nobel Prize Science Laureates, Bibliography, and three indexes: Category, Geographical, and Subject.
---