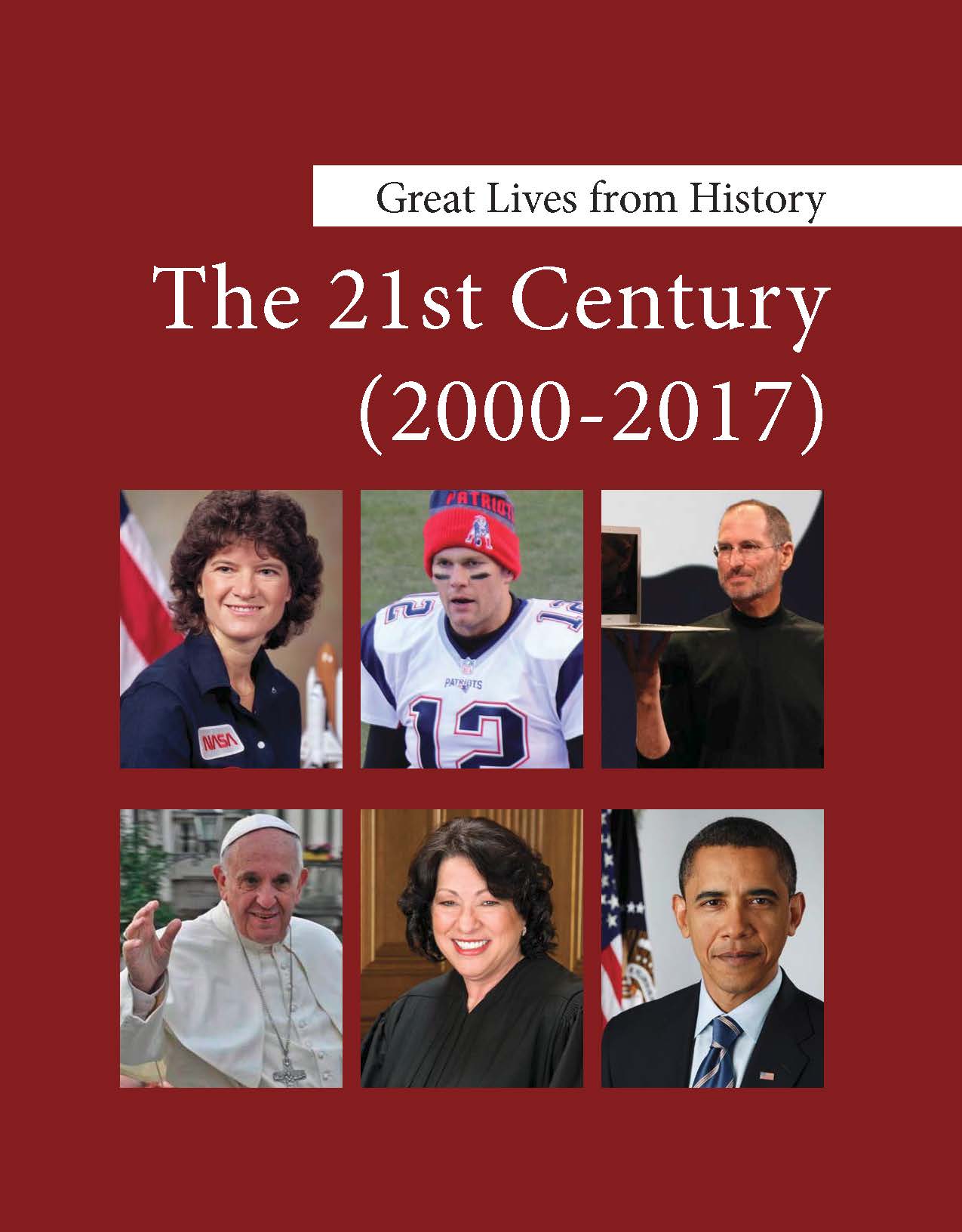 Great Lives from History: The 21st Century (2000-2017)
December 2017
---
---
Immediate access to in-depth information on 21st Century leaders of business, technology, politics, science, the arts, and sports from around the world.
This new addition to the Great Lives from History series features 359 essays on the most notable figures in 21st Century politics, literature, education, journalism, science, business, and sports. Coverage is extensive and spans the globe. Included in this edition are such prominent figures as:
Donald Trump

Kim Jung-un

Elizabeth II

Barack Obama

Larry Page

Vladimir Putin

Osama Bin Laden

John G. Roberts

Steve Jobs
Tony Blair
Jeff Bezos
And many, many more!
Each essay is approximately four pages in length and begins with easy access to biographical information—name, occupation, area of achievement, and dates of birth and/or death. Also included is a brief synopsis explaining the individual's historical or social importance.


The body of each essay is divided into several sections:
"Early Life" provides facts about the individual's upbringing and the environment in which they were reared.
"Life's Work" is a straightforward, chronological account of how the individual gained recognition in their chosen field, emphasizing the most significant achievements in the figure's life and career.
"Significance" provides an overview of the importance of the individual's accomplishments, and discusses why it is important to study this individual.
All essays conclude with notes for further research and cross-references to other essays in the set.


A multitude of sidebars provide key information on notable achievements, career highlights, and important causes. Appendixes include a Chronological List of Entries and a comprehensive Bibliography, plus Category and Subject Indexes round out this amazing collection.
---