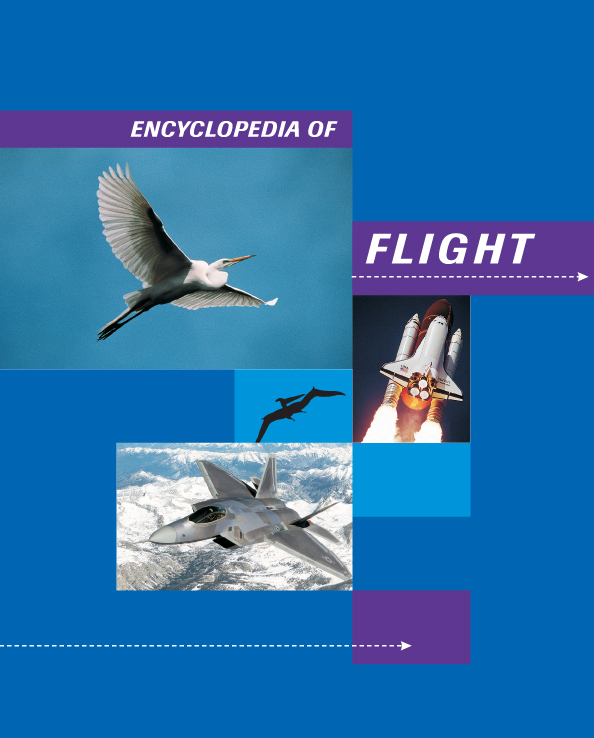 February 2002
---
---
A unique addition to the market, the Encyclopedia of Flight bridges the gap between scientific information and historical issues and between theoretical concepts and practical applications.
Encyclopedia of Flight is designed to be accessible to aviation enthusiasts, general readers, and high school and undergraduate students. Moreover, this encyclopedia also addresses many social issues pertaining to the contemporary airline industry.


Entries, ranging from 500 to 3,000 words each, focus on aerodynamic terms and principles, flying insect and animal species, pioneers in aviation and aeronautics, aircraft design and operation, spaceflight, specific aircraft and their manufacturers, air carriers, issues in air safety, and the use of aircraft in world conflicts. Biographical entries, such as Sally Ride, the Wright Brothers, and Chuck Yeager, reflect the variety of aviation pioneers and personalities. Articles such as "Avionics," "Instrumentation," and "Turbojets" cover the mechanical and technical aspects of aircraft flight.


Each article begins with ready-reference top matter outlining the definition and significance of the topic, and gives dates and alternate names where applicable. Written with the needs of students and general readers in mind, articles such as "Aerodynamics" and "Wind shear" present clear discussions of the topics, explaining any terms or references that may be unfamiliar. Every essay ends with an annotated bibliography that directs readers to further sources of information.


Distributed throughout the Encyclopedia of Flight are photographs, line drawings, charts, tables, and maps, as well as historical time lines describing developments in the history of flight. Boxed sidebars discuss important concepts, key developments, or examples to expand upon topics mentioned in the text.