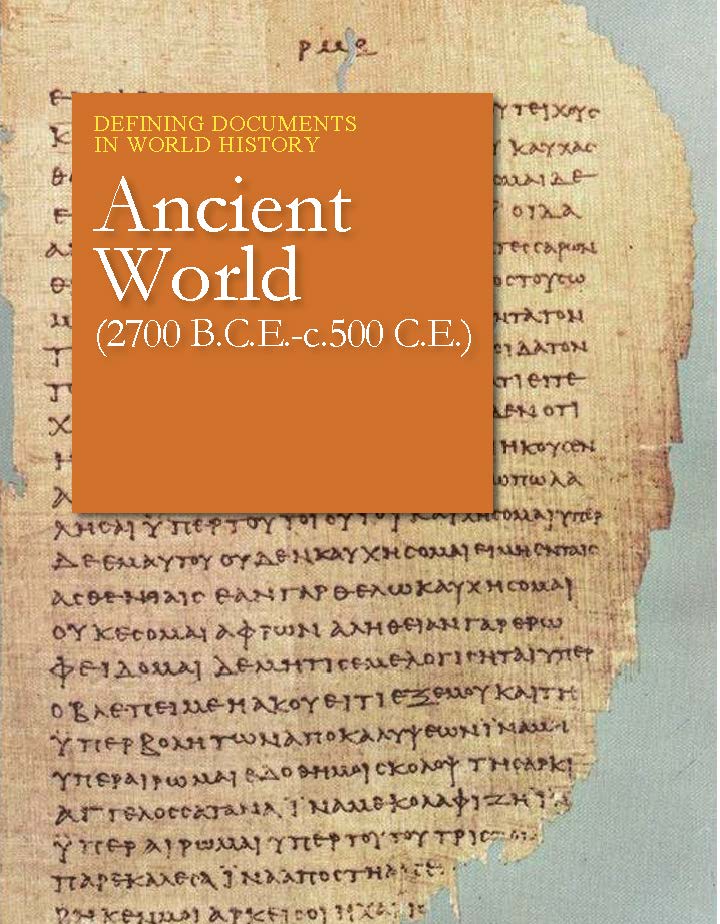 Defining Documents in World History: Ancient World (2700 B.C.E.-c.500 C.E.)
September 2015
---
---
From Gilgamesh to Ancient Egypt to the Fall of Rome, this volume provides easy-to-use tools to engage, enlighten and give students a new frame of reference to study and analyze the most important documents from Ancient History.
Through in-depth analysis of important primary documents from B.C.E. and C.E., readers will gain new insights into the life and culture in Ancient History. Written by historians and experts in the field, this resource examines 40 primary source documents with an in-depth critical analysis. Articles begin by introducing readers to its historical context, followed by a description of the author's life and circumstances in which the document is written. A document analysis guides readers in understanding key elements of language, rhetoric, and social and political meaning that define the significance of the author and the document in Ancient history.
Defining Documents in World History: Ancient World provides detailed analysis of the following regions:
Mesopotamia
Egypt and Environs
Asian: China and India
Greece
Rome
Distant Lands
Also included in this volume is a Chronological List of all documents, Web Resources for further research, and a general Bibliography.
From speeches to journal entries, government documents and newspaper articles, students and researchers will gain new insights into the life and culture of Ancient History. The documents represent the diversity of ideas and contexts that define social, political and cultural subjects throughout this significant time period.