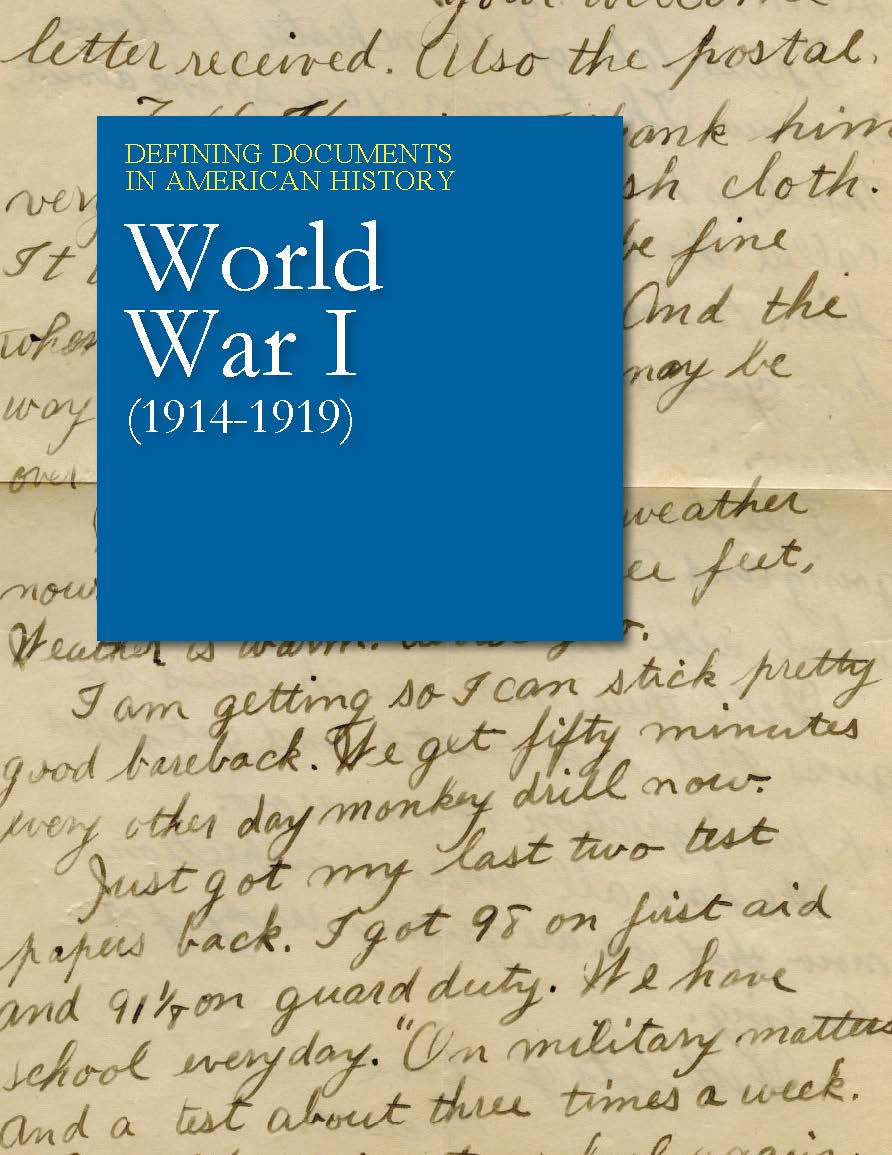 Defining Documents in American History: World War I (1914-1919)
August 2014
---
---
Provides readers with a new, interesting way to study the impact of World War I on American history. Through in-depth analysis of important primary documents from 1914 to 1919, readers will gain new insight into the causes, issues and lasting effects of this pivotal time in American history.
Defining Documents in American History: World War I offers a broad range of historical documents on important authors and subjects in World War I research. Written by historians and experts in the field, this resource examines a wide array of primary source documents with an in-depth critical analysis. Articles begin by introducing readers to its historical context, followed by a description of the author's life and circumstances in which the document is written. A document analysis guides readers in understanding key elements of language, rhetoric, and social and political meaning that define the significance of the author and document in American history.
World War I surveys 60 key documents produced during this period, organized under 8 broad categories:
Opening volleys
A Range of Reactions
Outside Influences
War Preparedness
Combat Maneuvers
Soldiers' Stories
Medical Realities
A New World
A historical timeline, web resources and bibliography of important supplemental readings will support readers in understanding the broader historical events and subjects in the period. An introduction for each of the major subjects covered in the title considers the significance of document analysis for students and educators.
An important supplement to each historical document is a carefully designed readers' guide, which follows national history standards for learning, to guide students and educators in document analysis and historical comprehension. In addition, comparative analysis highlights how every document emerges from a myriad of social and political influences.
The Defining Documents collection will introduce students and educators to a diverse range of genres, including journals, letters, speeches, government legislation, and court opinions. Documents represent the diversity of ideas and contexts that define social, political and cultural subjects throughout American history.