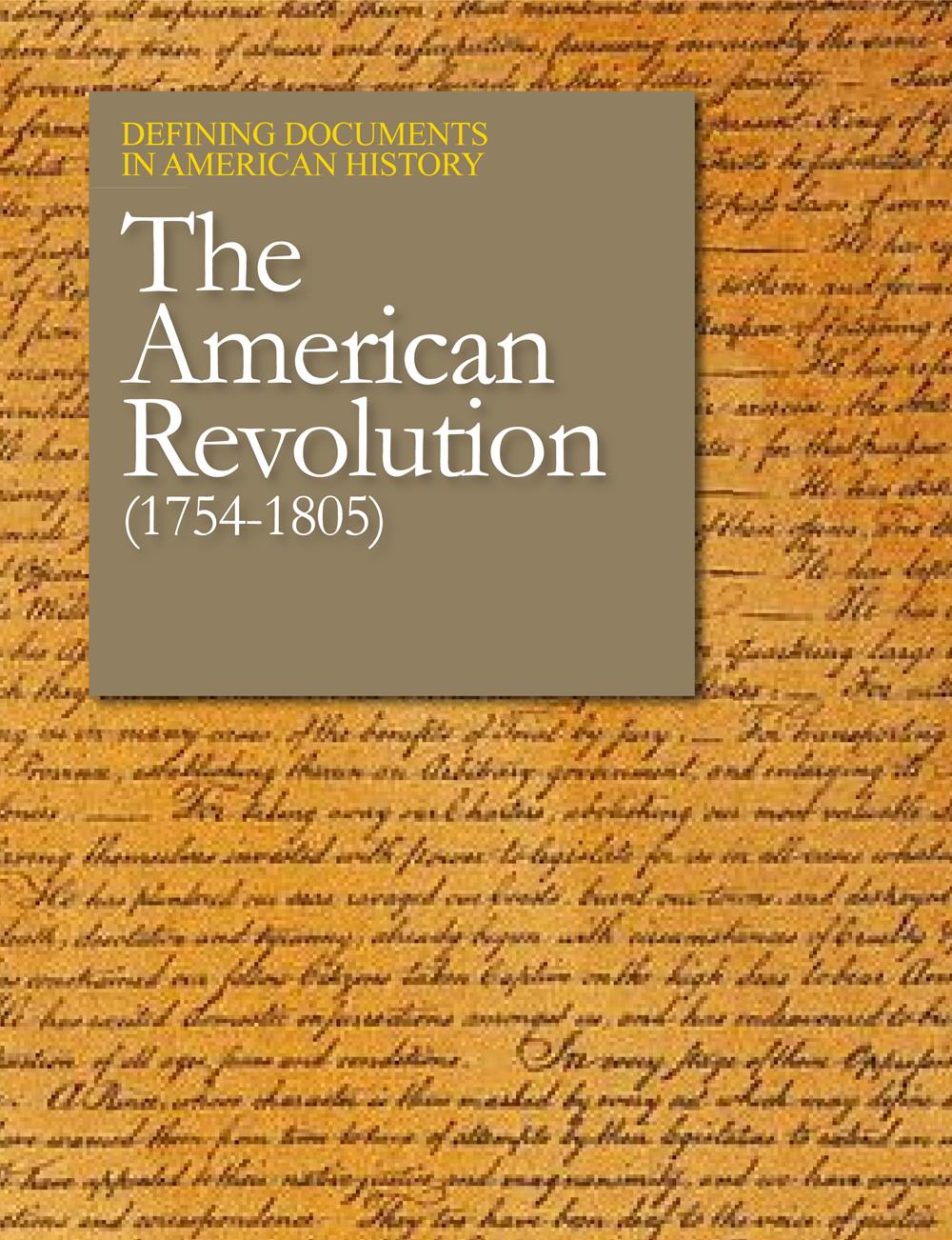 Defining Documents in American History: The American Revolution (1754-1805)
December 2012
---
---
This title in the series chronicles key documents during the revolutionary era. Included are founding documents, speeches and political tracts, political sermons, and letters. Also included are Native American and African slave narratives.
This two-volume title is designed in consultation with an expert in the field and contains 65 primary source documents with an in-depth critical analysis. Articles begin by introducing readers to the historical context, followed by a description of the author's life and circumstances in which the document is written. A document analysis, written by professional writers and historians, guides readers in understanding key elements of language, rhetoric, and social and political meaning that define the significance of the author and document in American history. Each title is organized by chapter themes, highlighting major ideas in the period.
American Revolution is divided up into seven sections:
Founding Documents
Speeches and Political Tracts
The Revolution in Letters
The Voice of Formation and Dissent
Native American Narratives
African Slave Narratives
Readers will appreciate the diversity of the collected texts, including journals, letters, speeches, and political sermons, among other genres.
Lesson Plans
An important supplement to each historical document is a carefully designed lesson plan, which follows national history standards for learning, to guide students and educators in document analysis and historical comprehension. Study questions, activities, and suggested author pairings will establish the legacy of documents and authorship for readers today. In addition, comparative analysis highlights how every document emerges from a myriad of social and political influences.
A historical timeline, maps, and a bibliography of important supplemental readings will support readers in understanding the broader historical events and subjects in the period. An introduction for each of the major subjects covered in the title considers the significance of document analysis for students and educators.