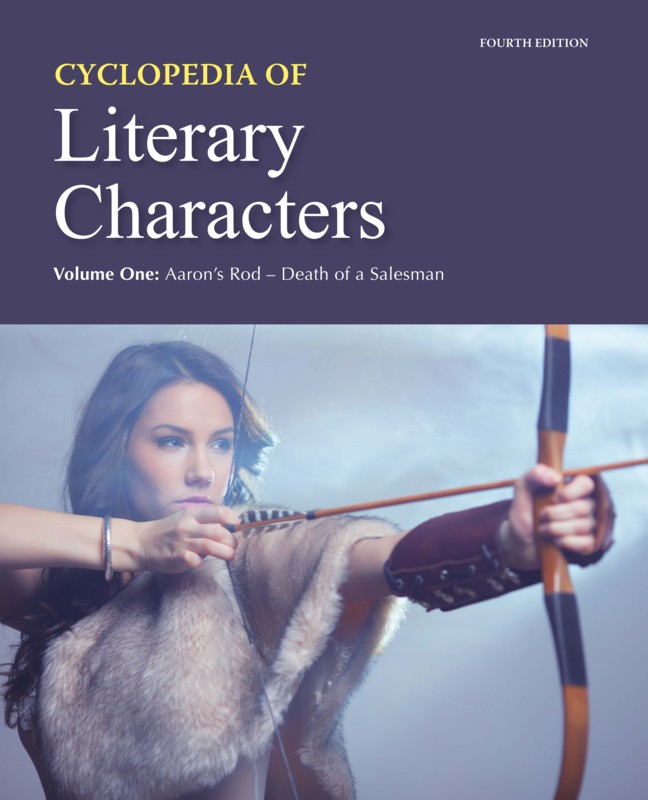 Cyclopedia of Literary Characters
February 2015
---
---
This comprehensive edition combines the characters profiled in the first three editions of Cyclopedia of Literary Characters (1963, 1990, 1998) along with brand new coverage of characters that appeared in works of fiction published between 2000 and 2013. This series offers readers the opportunity to become familiar with both famous and less well known personalities from classic fiction.
These character descriptions can be used alone to begin researching character development and motivation in a novel. They also can be used as a starting place for analyzing an epic play or novel and its author's writing style and technique.
Articles are arranged alphabetically by book title and begin with ready-reference top matter information about the author and the book, including:
Each Book's Title
Foreign Title (if originally published in a language other than English)
Author's Name
Author's Birth & Death Years
Genre
Locale
Time of Action
Plot Type
The characters are arranged by order of importance within each article. The central or key characters receive lengthy descriptions; supporting and minor figures receive less extensive treatment. Books by a given author that commonly are studied together are treated in a single article, allowing the user to study character development across the books. Heavily cross-referenced indexes allow easy access to all title covered.
Key Features
Pronunciation Guides are provided for character names that are most likely to be mispronounced
Complete List of Titles, including cross-references
Author Index lists titles by author, including cross-references
Alphabetical Character Index lists more than 29,000 characters described, using last names if those appear in the original works, or using first name or descriptions - a valuable aid in locating author and work/works with which a particular character is associated.