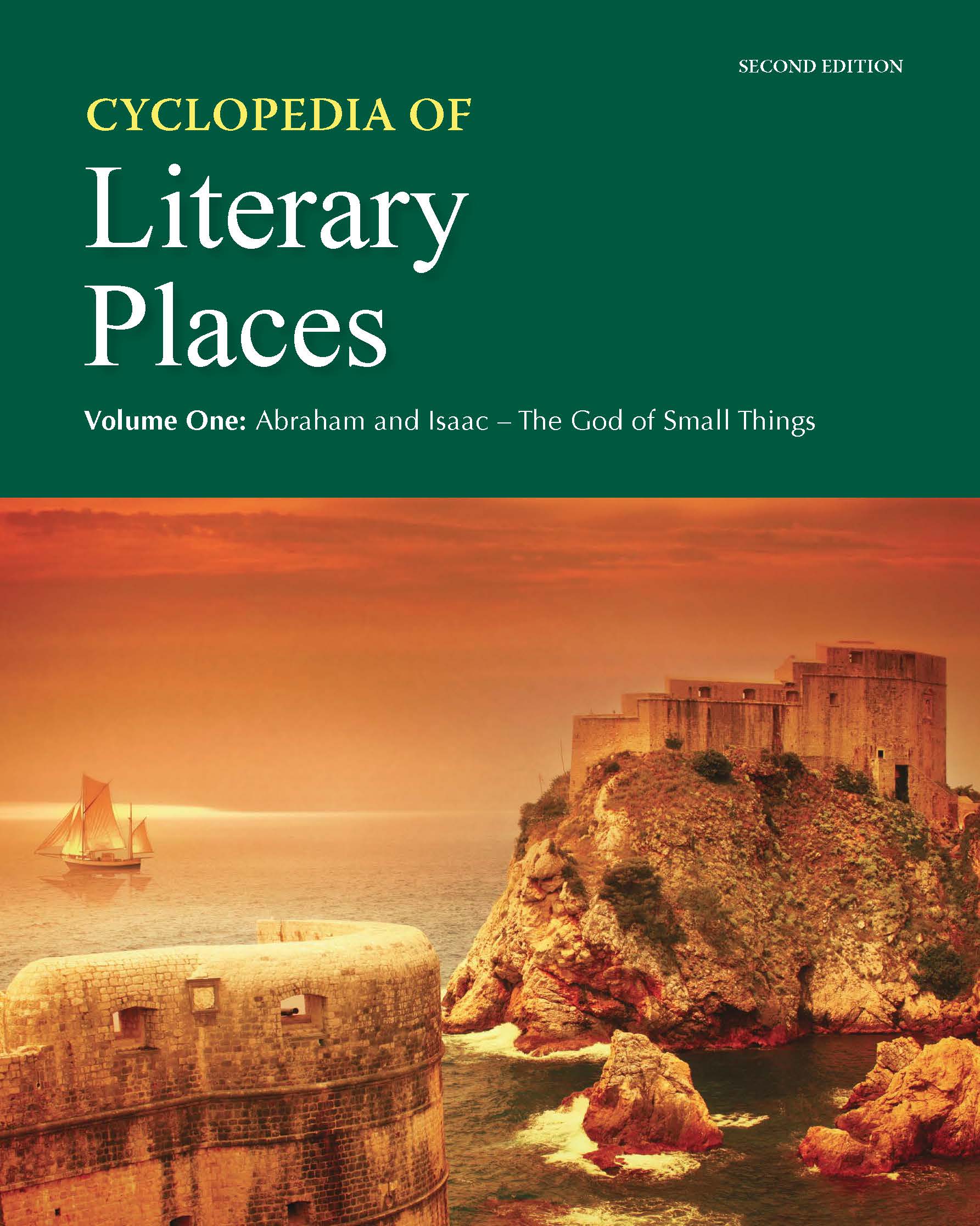 Cyclopedia of Literary Places
April 2016
---
---
This edition analyzes the use of place in over 1,400 literary works. Joining the Masterplots family of literary reference, it completes the foundation of sources for the three primary approaches to literary criticism: story (Masterplots, Masterplots II), character (Cyclopedia of Literary Characters), and setting.
Cyclopedia of Literary Places contains articles on 1,403 literary works that include more than 6,000 literary places. The selected titles lend themselves to meaningful discussion of place as a literary device. Many of the novels, most of the plays, and a selection of the volumes of poetry covered in this volume are also in Masterplots (fourth edition) and Cyclopedia of Literary Characters (fourth edition), so readers will often be able to find parallel articles providing detailed synopses and plot analyses in Masterplots and detailed character analyses in Cyclopedia of Literary Characters.
Cyclopedia of Literary Places include articles that range in length from 300 words, for short stories, plays and works of poetry, to 1,000 words, some longer for large novels. Arranged in alphabetical order by title, each article provides standard top-matter information: full titles; authors' names and vital dates; types of work, types of plot; times of plot; and dates of original publication. Brief introductory paragraphs explain where the works are set and comment on broad themes and patterns in the use of place. Following the top-matter material are detailed entries that discuss important real and imaginary places that figure into the work.
Boldfaced place names that begin paragraphs identify the places that are subjects of individual entries. Occasionally, an entry will contain additional boldfaced names, indicating places that merit attention.
Contributors of these articles focused on the literary dimensions of place in stories, novels, plays and poems in which they appear, and not on plot details and mere physical descriptions of places. Readers will learn how to place matters within the literary work and how it functions as a literary device. In addition to establishing where the places are and how they related to one another, the entries address how places help to establish mood, how they reflect the actions and characters of the story, how they appear to change as the story develops, and what their overall contribution to the work is. In some literary works, place plays such an integral role that individual places seem to take on the attributes of characters.
Salem Press thanks the scholars who have contributed articles to Cyclopedia of Literary Places; they are listed with their affiliations following the Publisher's Note.