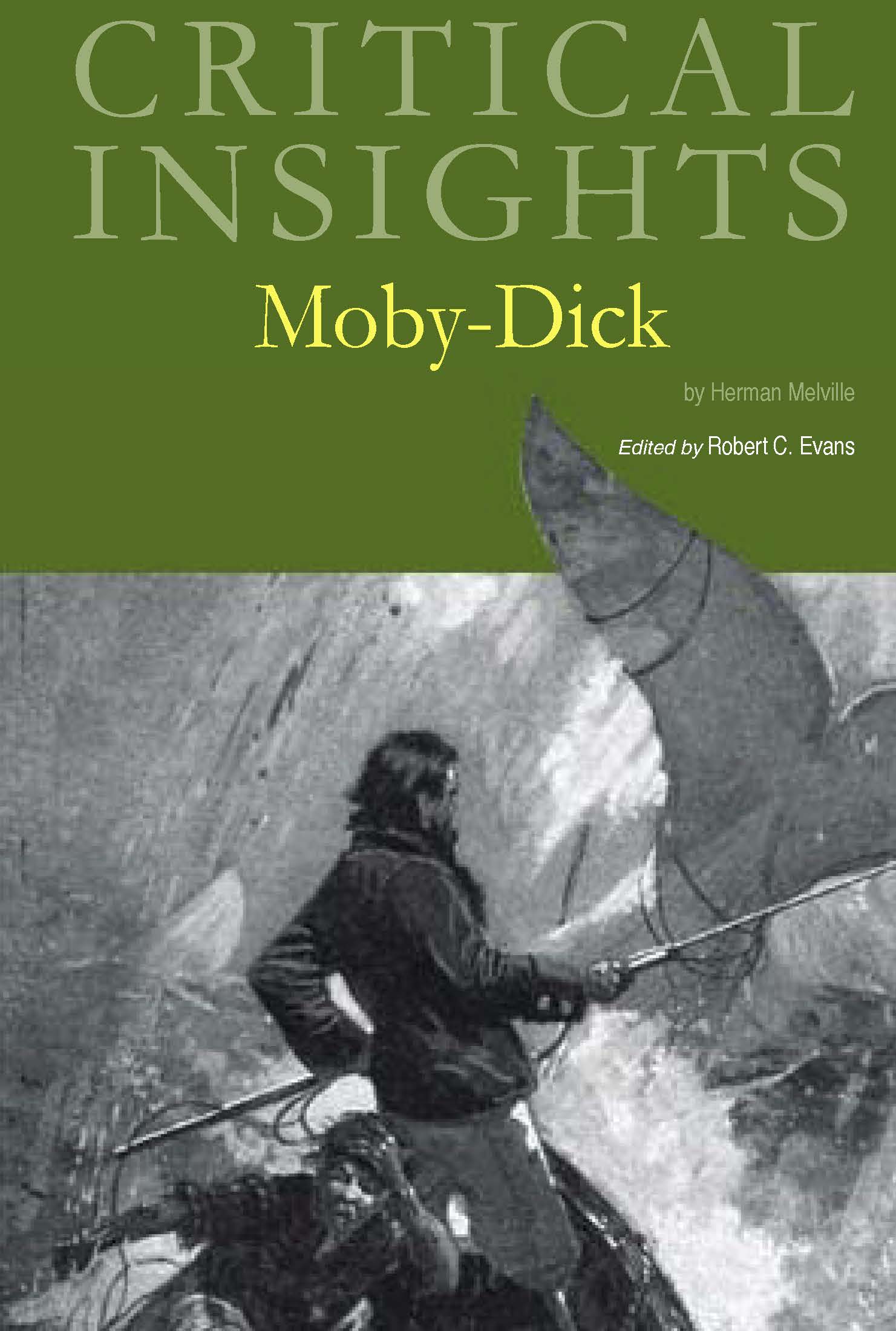 Critical Insights: Moby-Dick
September 2014
---
---
Herman Melville's Moby-Dick is often considered the greatest American novel - a vast epic that combines deep philosophy and high adventure as well as rich comedy and profound tragedy. Containing numerous essays by many prominent Melville scholars, the book places Melville and his epic novel in their various historical contexts while also showing how the novel continues to be relevant- and powerful - today.
Edited by Robert C. Evans, I. B. Young Professor of English at Auburn University at Montgomery.
Full of humorous dialects and idioms and brimming with probing, impassioned, poetic speeches, Melville's novel explores the fascinating world of whale-hunting in the mid-nineteenth century, even as it also explores some of the most perennial questions about the purposes and meanings of life. The final impact of the book, when enraged whale meets pursuing ship, is one of the most memorable episodes in all of American literature.
The present volume examines Moby-Dick, the novel (references to Moby Dick the whale have no italics and no hyphen), from a variety of points of view. A special focus of this volume involves the many different kinds of critical perspectives that can be—and have been—employed when examining Melville's masterwork. In particular, the present volume emphasizes how the novel was received by many of its earlier readers; the variety of ways in which it can be interpreted by readers today; and a number of the most up-to-date approaches, such as ecocriticism and connections between Melville's novel and modern art.
In the critical context section, an array of topics are discussed such as "Sailor, Writer, Metaphysician," "The Critic and the Whale," and "Critical Pluralism," to name a few.
The critical readings section dominates the latter half of the book. First responses to the title in addition to responses from the Nineteenth Century are noted. Religion is another topic examined thoroughly. Natural History, personification, ecology, and fallacy are other themes noted in these articles.
This volume is designed to help make Melville's great novel more readily accessible to a wide audience, especially students and everyday readers.
Additional resources include:
Chronology of Herman Melville's Life
Works by Herman Melville
Bibliography
About the Editor
Contributors
Index
---