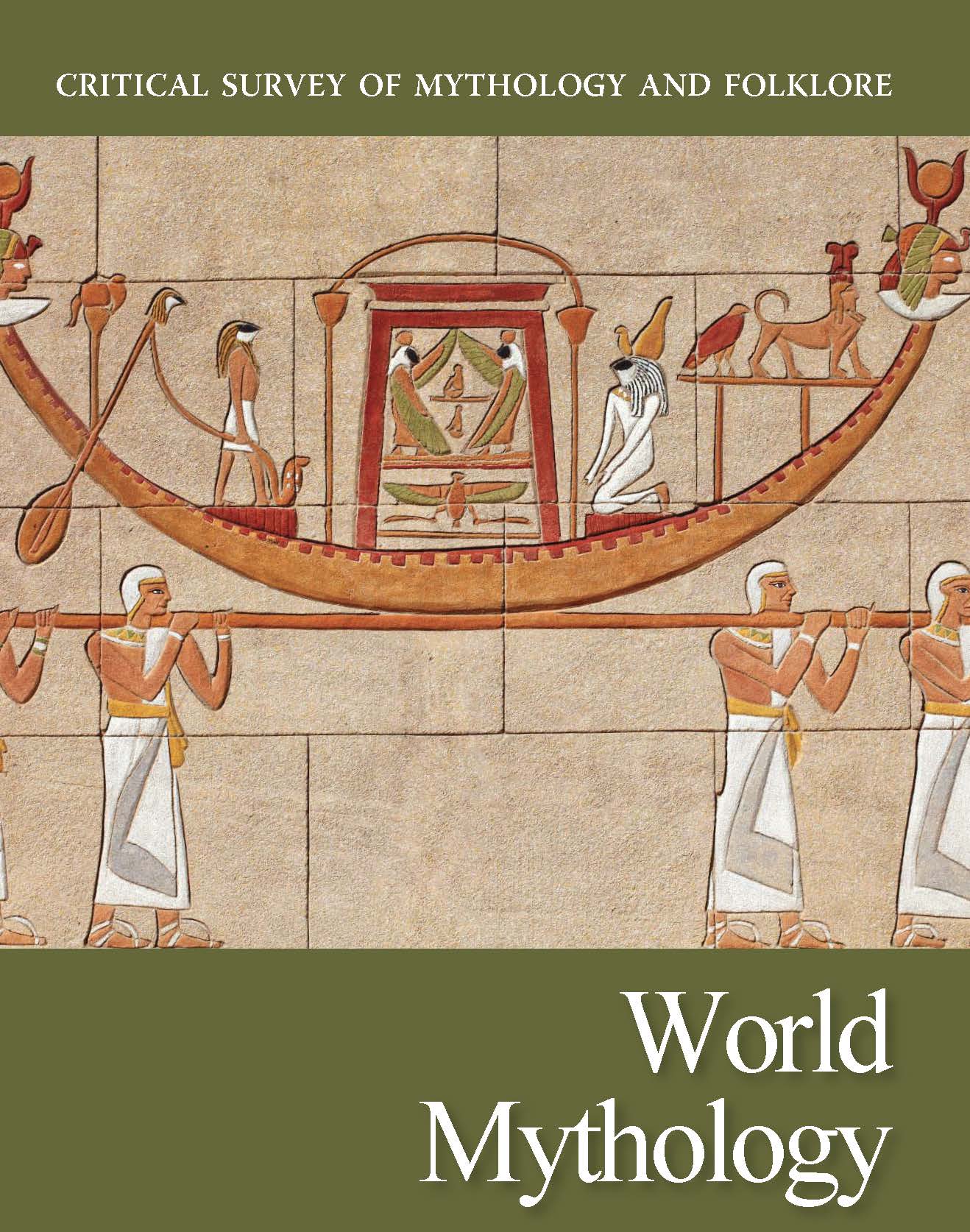 Critical Survey of Mythology & Folklore: World Mythology
December 2013
---
---
The Critical Survey of Mythology and Folklore series offers analytical articles and plot summaries of the major myths, fairy tales, and other traditional literature for studies in advanced high school and undergraduate classrooms.
The Critical Survey of Mythology and Folklore: World Mythology presents articles on myths, folktales, legends, and other traditional literature. Drawing upon the most widely-read literature, this volume covers a diverse range of authors, countries, and cultures. Articles begin with a summary that offers readers the major actions and characters in the tale followed by an analysis of the important cultural and social interpretations of the author and myth. Myths in the volume are organized by regions of the world and cultures, such as Oceania, South East Asia, and Meso-America. In addition, twelve maps listing ancient cultures and charts on mythological figures will provide a broad overview of major deities in world mythology. Students, educators, and general readers will discover a broad critical and cultural survey that engages the contemporary imagination in the importance of myth, fairy tale, and other traditional literature.
Key Features
Maps & Mythological Figures presents 12 maps and charts detailing the cultural or geographical placement of many of the deities, authors, and tales in the volume.
Mythology in the Classroom explains major approaches to studying mythology and fairy tales.
A simple Lesson Plan on creation stories, accompanies the essay on teaching mythology in the classroom. The aim is to provide one model for comparative analysis.
A Timeline lists major authors, publications, and events related to mythology and traditional literature.
A Chronological Index of titles and a Culture and Country Index offer supplemental information on the overall coverage of the volume.
Organization & Format
This volume will provide readers a broad understanding of the diverse stories and traditions in world mythology in a helpful organization that lists major cultures and regions of the world.
For the Classroom - The series is designed for advanced high school and undergraduate students and their teachers. In addition to a volume introduction by an expert in the field of myth and traditional literature, each title offers an introduction to major teaching approaches in the classroom.
---