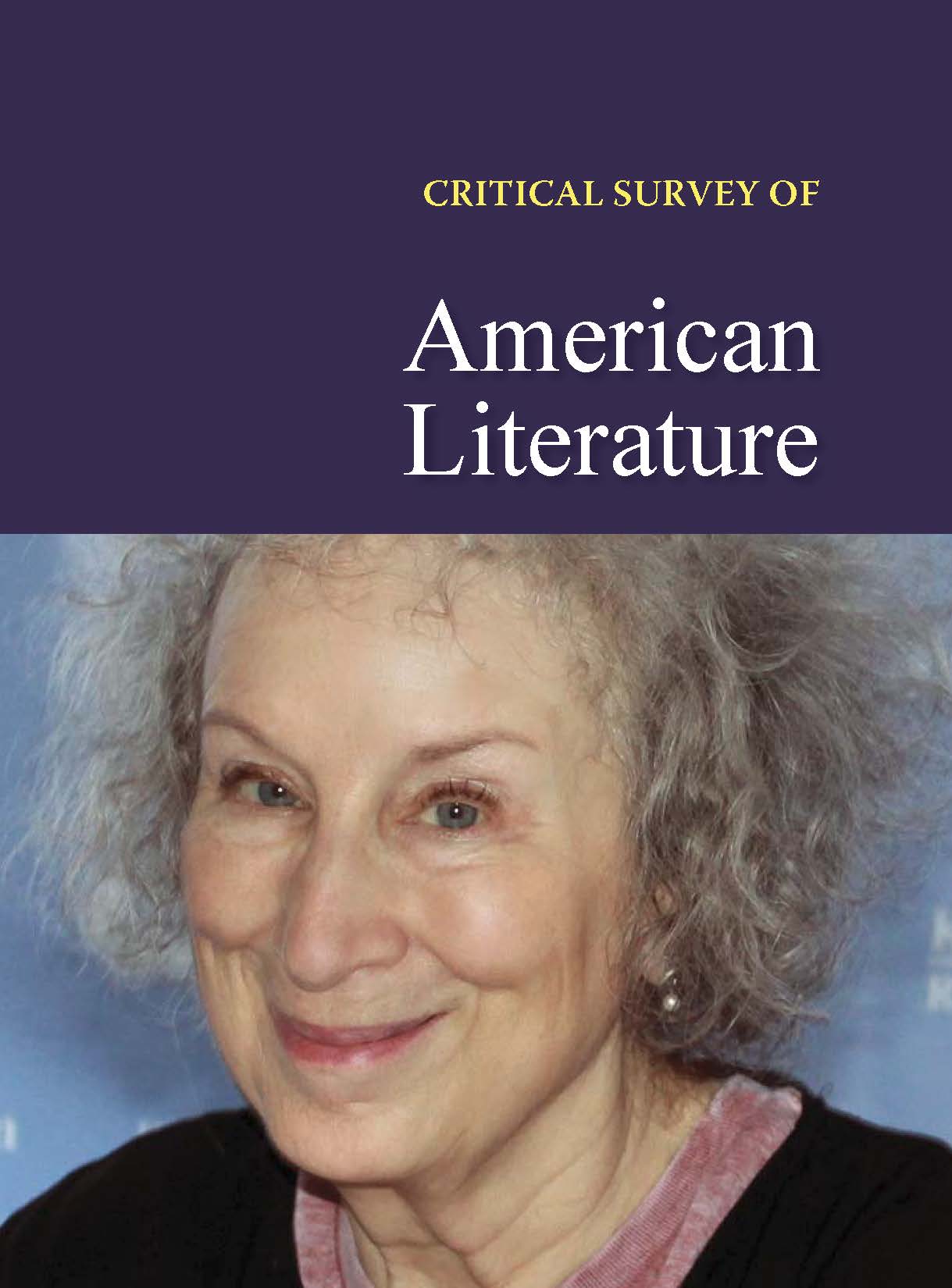 Critical Survey of American Literature
December 2016
---
---
An indispensable guide to over 400 authors, with in-depth analyses of their significant works of fiction, drama, nonfiction, young adult literature, and poetry.
Previously published as Magill's Survey of American Literature in 2006, Critical Survey of American Literature offers 412 detailed profiles of major American authors of fiction, drama, and poetry, each with sections on biography, general analysis, and analysis of the author's most important works.
This edition features over 100 new entries focusing on contemporary American authors at the core of literary studies, including:
Jeffrey Eugenides

Aldous Huxley

David Foster Wallace

Donna Tartt

Suzanne Collins

Rick Riordan

Veronica Roth

Lois Lowry

E.B. White

Michael Chabon

Jhumpa Lahiri

Nora Ephron

John Krakauer

E.L. James

David Sedaris

and many more.
Arranged in an easy-to-use A-Z format, each entry in Critical Survey of American Literature begins with important ready-reference material including Name, Birth & Death Dates and a statement explaining the writer's literary importance.
Entries offer complete coverage of the author's life and significant works, including:
Biography - a chronological overview of the author's life.
Analysis - a discussion about the author's style, dominant themes, and literary characteristics.
Works - profiles one or more individual titles (novels, novellas, plays, poems, short stories, essays).
Summary - one or two brief paragraphs summarizing the author's legacy.
Bibliography - By the Author lists both the author's work in all genres and About the Author highlights sources for further study.
Discussion Topics - address such topics as the writer's body of work, specific works, or life as it relates to his or her literature. Intended for students, teachers and members of reading groups, they can be used as paper topics of conversation points.
Four helpful elements help users navigate through the text, including a Category List that groups authors by genre, country, gender and ethnic identity, a Author and Title Index, plus a Glossary that defines crucial literary terms.
The Critical Survey of American Literature combines biography and critical analysis of the most important contemporary and historic figures and works in American Literature. This important resource offers students and researchers with an easy-to-use source to help them embark on research in literary studies.
---