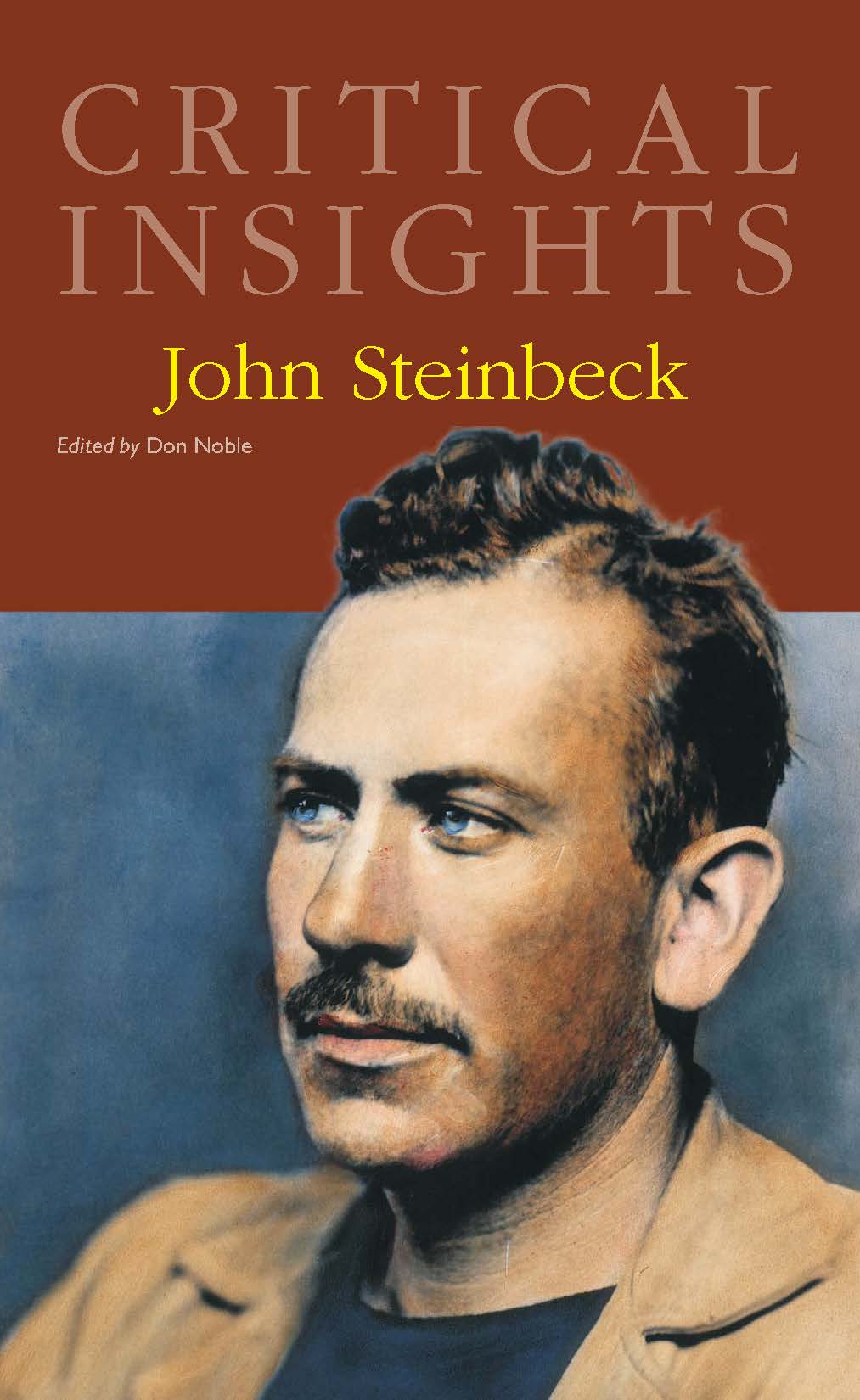 Critical Insights: John Steinbeck
October 2010
---
---
This volume in the Critical Insights series brings together a variety of classic and contemporary essays on this American author. In-depth critical discussions of his life and works - Plus complimentary, unlimited online access to the full content of this great literary reference.
Easily one of America's most important novelists, John Steinbeck has been a favorite among readers of all kinds for decades. A versatile, restless writer who constantly experimented with new forms and genres, he seems to offer something for everyone-whether rapturous descriptions of the California landscape, fierce denunciations of social injustices, simple morality tales, or just picaresque adventure stories. His simple prose style makes him a perennial favorite among students, yet the layers of meaning his simplicity conceals give many readers deep, lifelong enjoyment.
1.Career, Life, and Influence
This section discusses ­­­Steinbeck's career and certain themes of his writings in fairly broad terms, along with a biography about the man behind the literature. The rest of the text examines the writings of Steinbeck and their growing legacy.
2.Critical Context
For readers studying Steinbeck for the first time, four new essays provide a framework for studying the author in greater depth.
3.Critical Readings
A selection of classic and contemporary essays introduce readers to key issues in the critical discussion of Steinbeck. Next, a group of essays examine themes prevalent across Steinbeck's work. Finally, the work of Steinbeck's middle and late career is covered by three essays. Each essay is 2,500 to 5,000 words in length, and all essays conclude with a list of "Works Cited," along with endnotes.
4.Resources
The volume's appendices offer a section of useful reference resources, including:
A chronology of the author's life
A complete list of the author's works and their original dates of publication
A general bibliography
A detailed paragraph on the volume's editor
Notes on the individual chapter authors
A subject index