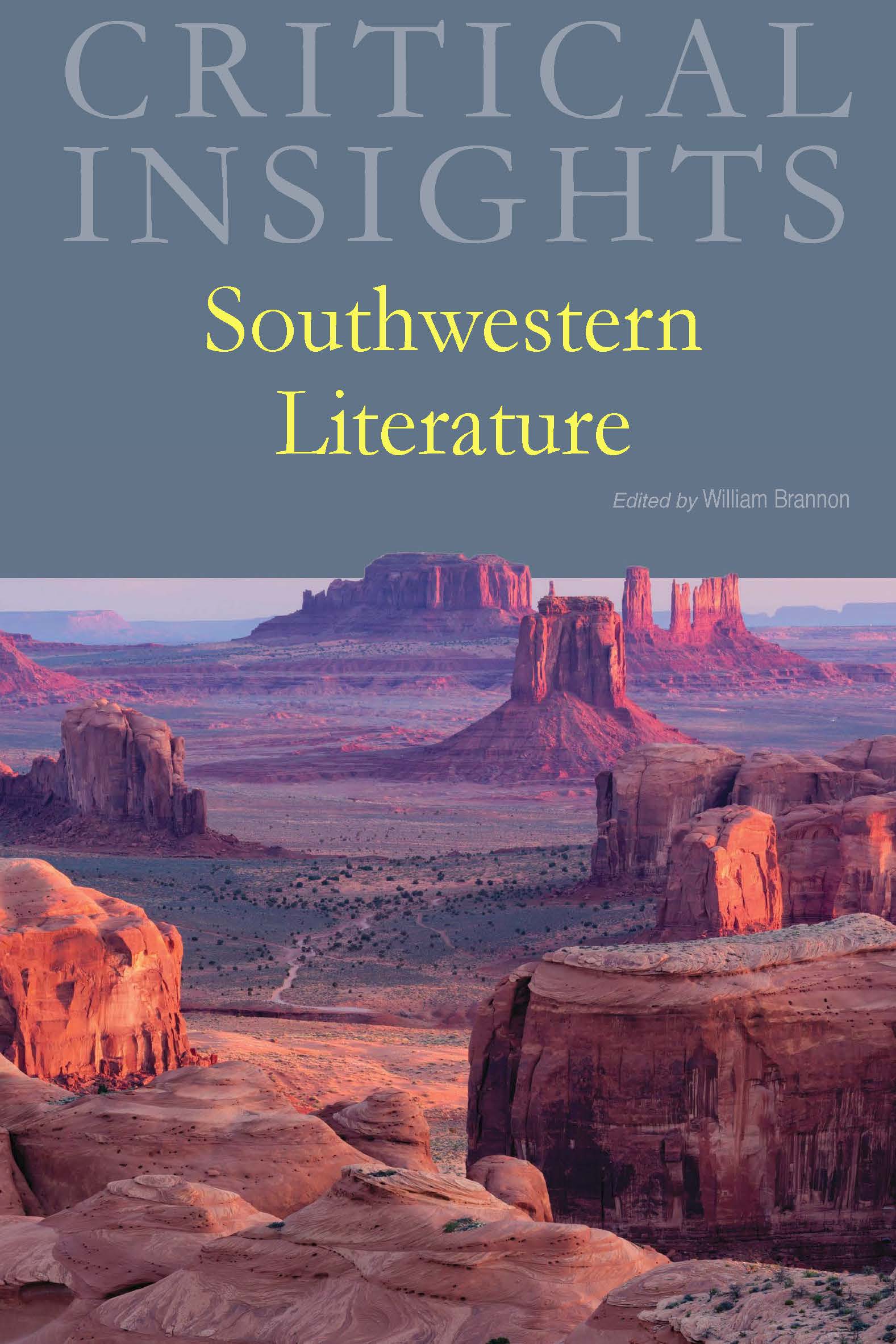 Critical Insights: Southwestern Literature
January 2016
---
---
This volume aims to provide an overview of scholarship regarding Southwestern literature, it's themes and motifs, and major exemplary texts to students and researchers. Simultaneously, this edition of Critical insights is an accessibly compilation of material for practiced scholars and advanced readers. Essay topics include Native American narratives, postcolonialism, ecology, aesthetics, violence, and loss.
Novels of the American Southwest most often deal with battles between man and the desert landscape, quests of Manifest Destiny, tales of the Old West, and cross-cultural conflicts between white American settlers and Native American tribes, including the Navajo and Apache. This volume explores these and many other themes, found in the works of such authors as Willa Cather, Cormac McCarthy, Larry McMurtry, and more.
Critical Contexts
For readers who are studying the theme for the first time, four essays survey the critical conversation regarding the theme, explore its cultural and historical contexts, and offer close and comparative readings of key texts containing the theme.
Critical Readings
Readers seeking a deeper understanding of the theme can then move on to other essays that explore it in depth through a variety of critical approaches.
Each essay is 2,500 to 5,000 words in length, and all essays conclude with a list of "Works Cited," along with endnotes.
Resources
Additional Works of Southwestern Literature
Bibliography
Contributors
About the Editor
Index