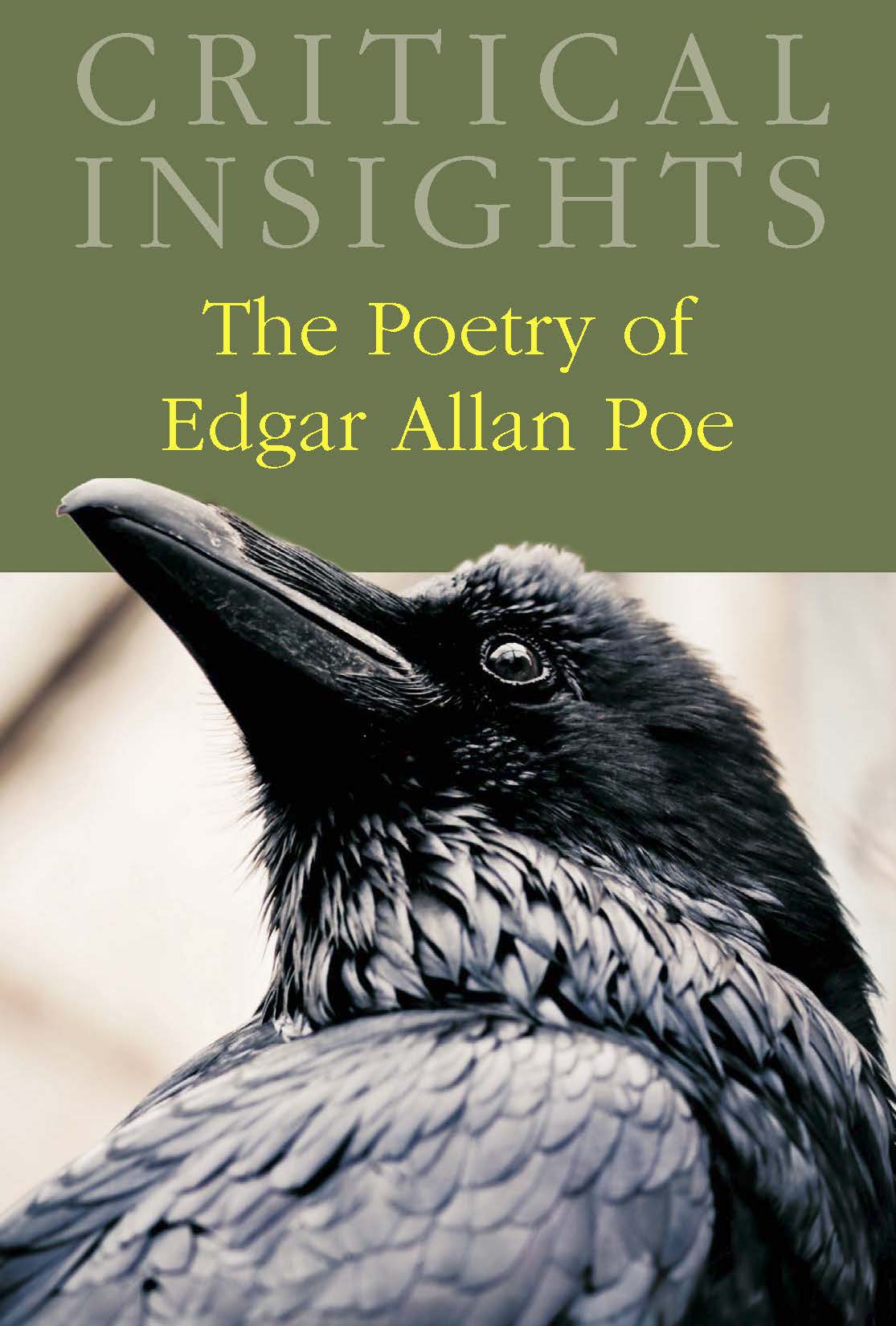 Critical Insights: The Poetry of Edgar Allan Poe
October 2010
---
---
This volume in the Critical Insights series brings together a variety of perspectives on Poe's poetry and poetics.
Edgar Allan Poe's poetry has long been shrouded in an aura of mystery, sublimity, and horror. Wildly imaginative and disquietingly mournful, his most famous poems-"Annabel Lee," "The Raven," and "Ulalume"-are some of American literature's most haunting laments for lost loves, and more than a century and a half after they thrilled America, Britain, and Europe, their insistent rhymes and rhythms are still ingrained in the minds of readers around the world.
Although critics as varied as T. S. Eliot, Henry James, Aldous Huxley, and Harold Bloom have disparaged Poe's verse, it is undeniable that generations of poets have found inspiration in the poems and in Poe's critical writings. In France alone, Stéphane Mallarmé was awed enough to offer tribute in "Le Tombeau d'Edgar Poe," and Charles Baudelaire, perhaps Poe's strongest champion, admired his work as "something profound and shimmering like a dream."
Each Critical Insights is divided into four sections:
Introduction
Edited and with an introduction by Steven Frye, Professor of English at California State University, Bakersfield, this volume opens with a reflection on Poe's aesthetics, and Juliet Lapidos, writing for The Paris Review, offers a consideration of Poe's distinctive contribution to American poetry. Also included, a brief biography discusses the tragic details of his short life.


Critical Context
For readers studying Poe for the first time, four new essays provide a historical, cultural, and biographical foundation for the reader. Brian Yothers contextualizes Poe's invocation of the exotic in poems such as "Tamerlane," "Al Aaraaf" "Ulalume," and "The Raven" against nineteenth-century travel narratives, while Jeffrey Scraba analyzes Poe's poetics of memory and grief. Matthew J. Bolton attempts to locate Poe within the Western poetic tradition, placing his formal strategies against some of the West's greatest writers, and Robert C. Evans offers a survey of critical responses in an effort to assess Poe's standing as poet.


Critical Readings
A selection of previously published essays then provide in-depth analyses of some of most important critical questions surrounding Poe's work. Essays by Dave Smith, G. R. Thompson, Richard Godden, and Daneen Wardrop provide detailed studies of individual poems, while Jonathan Culler, Burton R. Pollin, and Francis B. Dedmond demonstrate Poe's influence on other major poets such as Baudelaire, Frances Osgood, and Robert and Elizabeth Barrett Browning. Leland S. Person, Jr., Eliza Richards, and James Postema further contextualize Poe with discussions centering on his cultural, political, and intellectual milieu, and, finally, Keiji Minato considers Poe's influence on contemporary Japanese poetics.
Each essay is 2,500-5,000 words in length and all essays conclude with a list of "Works Cited," along with endnotes.
Additional Resources:
Chronology of Edgar Allan Poe's Life
Works by Edgar Allan Poe
Bibliography
About the Editor
About The Paris Review
Contributors
Index
---