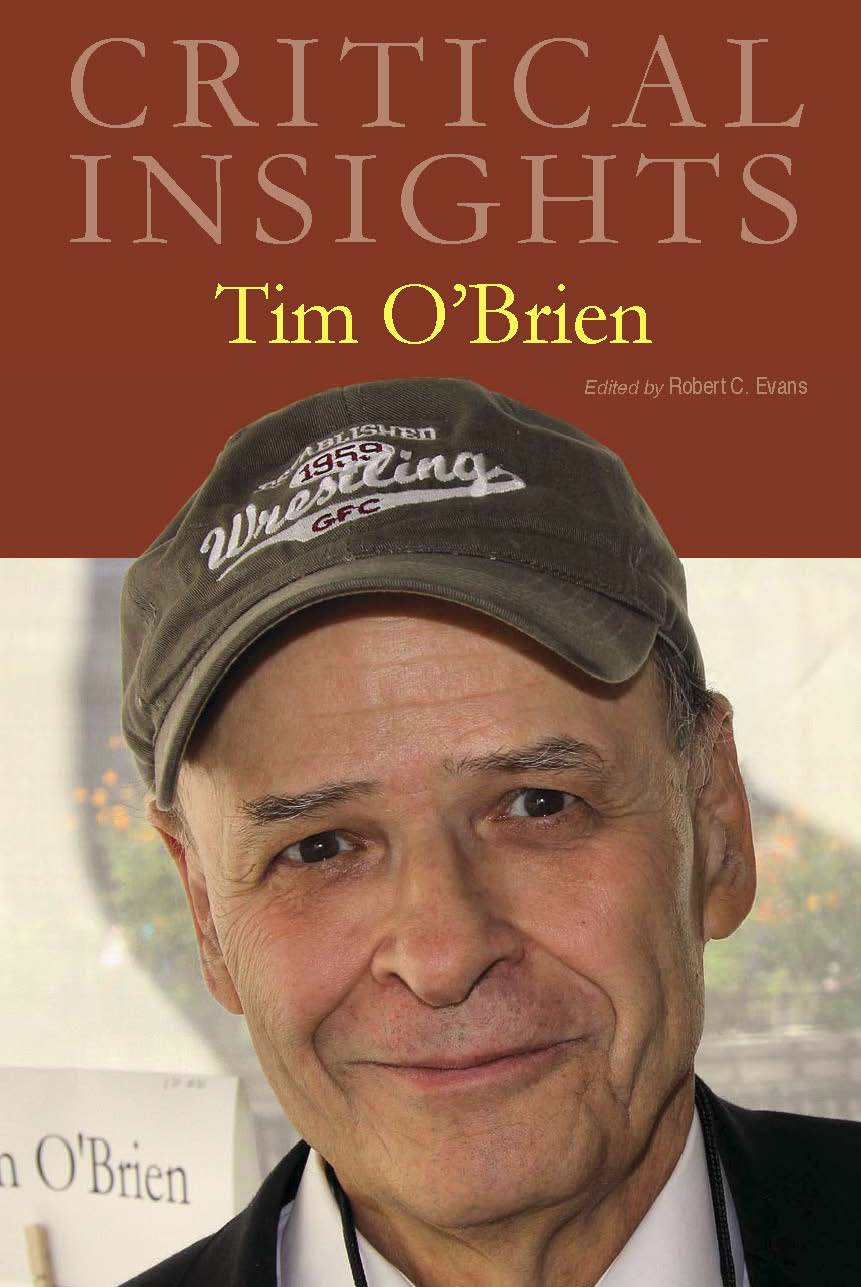 Critical Insights: Tim O'Brien
February 2015
---
---
This collection brings together a selection of recent representative critical essays on O'Brien from a variety of perspectives. After opening with several short introductory essays, the volume moves on to consider O'Brien's semi-autobiographical coverage of his experience in Vietnam and discusses O'Brien's most famous work, The Things They Carried, in addition to several of his other works.
This title highlights Tim O'Brien's stature as one of the most important living American authors that seems to grow with each passing year. Much of O'Brien's work deals with American participation in the Vietnam War, and it is not an exaggeration to say that he is usually considered the key writer about that crucial chapter in U.S. history. His books are almost always at least as interesting for how they are written as for what they are written about.
The present volume offers a comprehensive overview of O'Brien's whole career. It includes essays by many senior scholars of O'Brien's works.
1.Career, Life, and Influence
This section discusses ­­­O'Brien's career and certain themes of his writings in fairly broad terms, along with a biography about the man behind the literature. The rest of the text examines the writings of O'Brien and their growing legacy.
2.Critical Context
These essays aim to provide a background to the author that is a historical, cultural, and biographical foundation for the reader.
3.Critical Readings
Readers seeking a deeper understanding of the writer can then move on to other original essays that explore a number of schools of thought. These essays utilize common critical approaches to further analyze the author's work, or specific works according to the selected theme. Each essay is 2,500 to 5,000 words in length, and all essays conclude with a list of "Works Cited," along with endnotes.
4.Resources
The volume's appendices offer a section of useful reference resources, including:
A chronology of the author's life
A complete list of the author's works and their original dates of publication
A general bibliography
A detailed paragraph on the volume's editor
Notes on the individual chapter authors
A subject index