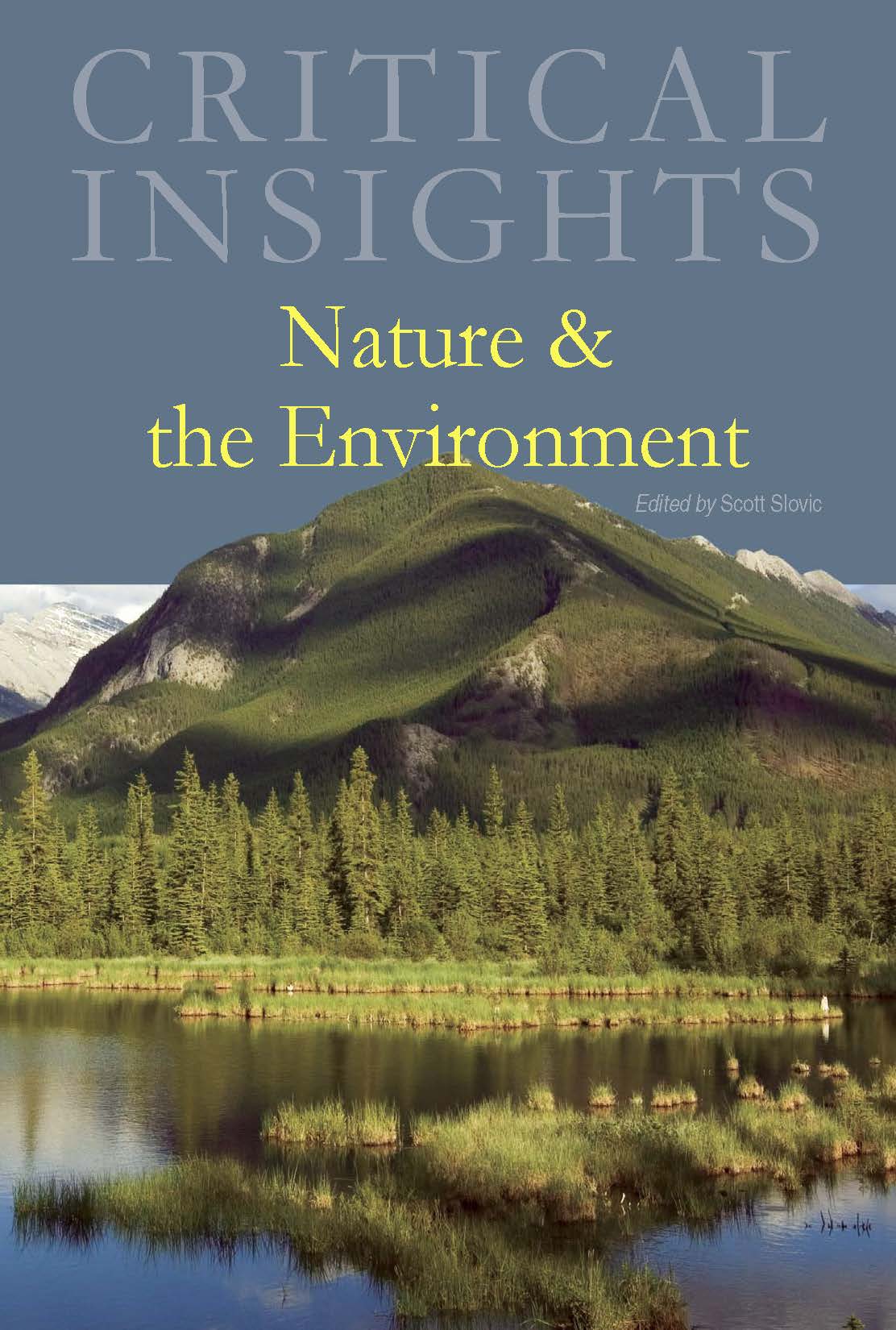 Critical Insights: Nature & the Environment
September 2012
---
---
This volume in the Critical Insights series addresses the themes of nature and the environment in literature through a diverse set of texts and through multiple methodologies. Great starting point for students seeking an introduction to the theme and the critical discussions surrounding it.
As far back as ancient Greece, nature has inspired countless poets, novelists, and playwrights with its beauty and power. From the early pastoralism of the Greeks, to the brute realism of the naturalists, to the environmental concerns of contemporary writers, it has proved to be a perennial theme that can be viewed in a multitude of ways. Alternately a solace from modern life, an inhuman force, and a fragile ecosystem in need of protection, nature and the environment have appeared in a variety of guises in literature from around the world.
Critical Contexts
For readers who are studying the themes for the first time, four essays survey the critical conversation regarding the theme, explore its cultural and historical contexts, and offer close and comparative readings of key texts containing the theme.
Critical Readings
Readers seeking a deeper understanding of the themes can then move on to other essays that explore them in depth through a variety of critical approaches. Classic works discussed include Walden, Call of the Wild, O Pioneers!, The Old Man and the Sea, and selections from the poetry of William Wordsworth, while contemporary works include …and the earth did not devour him, Desert Solitaire, Prodigal Summer. Among the contributors are Robert Bernard Hass, Richard J. Schneider, Ashton Nichols, Brian Railsback, Priscilla Leder, and Barbara J. Cook.
Each essay is 2,500 to 5,000 words in length, and all essays conclude with a list of "Works Cited," along with endnotes.
Resources
Additional Works on Nature & the Environment
Bibliography
Contributors
About the Editor
Index