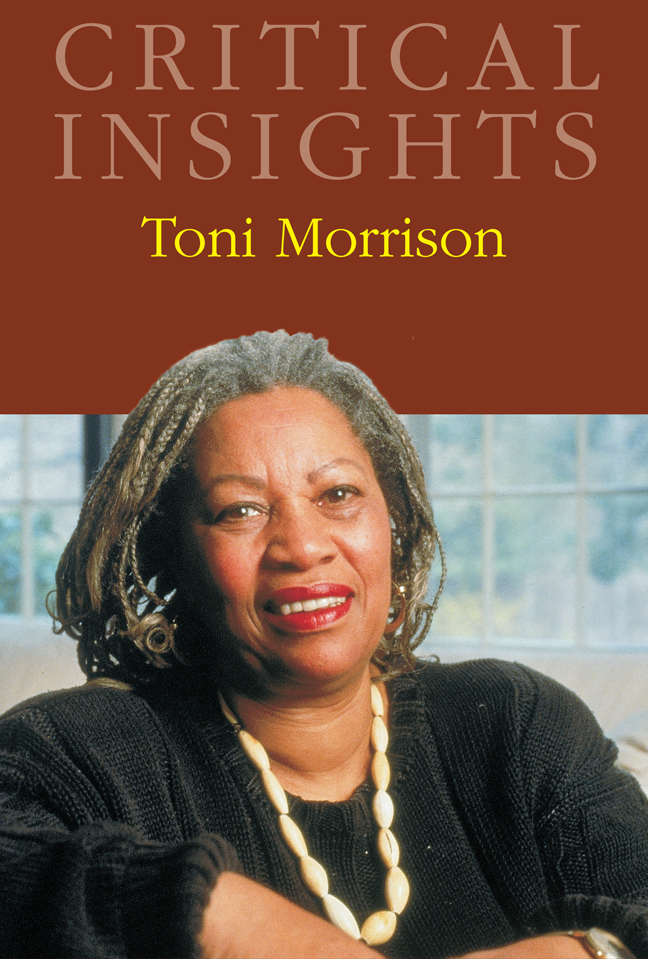 Critical Insights: Toni Morrison
October 2009
---
---
Essays in this volume provide a clear overview of Toni Morrison and her accomplishments to date, beginning with discussions of Morrison's life and influence, continuing with articles on the critical contexts of her works, and focusing on critical readings of Morrison's novels.
Few living authors have generated the critical attention that Toni Morrison has. Winner of the Pulitzer Prize, the National Book Award, the National Books Critics Circle Award, and the Noble Prize for Literature, Toni Morrison's fiction has not only shaped the landscape of modern American fiction, but it has had a profound effect in shaping the discussion of African American literature, life, and aesthetics.
Morrison's works are dedicated to providing African Americans ways of defining and developing identity for themselves, their community, and their literary tradition. As towering and daunting as this purpose may be, Morrison has achieved even more. Creating literature about and for African Americans, Morrison gifts us with works that speak to and for all humankind.
Edited and introduced by Solomon O. Iyasere and Marla W. Iyasere this volume collects some of the finest pieces of Morrison scholarship to date.
1.Career, Life, and Influence
This section discusses ­­­Morrison's career and certain themes of her writings in fairly broad terms, along with a biography about the woman behind the literature. The rest of the text examines the writings of Morrison and their growing legacy.
2.Critical Context
These essays aim to provide a background to the author that is a historical, cultural, and biographical foundation for the reader.
3.Critical Readings
Readers seeking a deeper understanding of the writer can then move on to other original essays that explore a number of schools of thought. These essays utilize common critical approaches to further analyze the author's work, or specific works according to the selected theme. Each essay is 2,500 to 5,000 words in length, and all essays conclude with a list of "Works Cited," along with endnotes.
4.Resources
The volume's appendices offer a section of useful reference resources, including:
A chronology of the author's life
A complete list of the author's works and their original dates of publication
A general bibliography
A detailed paragraph on the volume's editor
Notes on the individual chapter authors
A subject index
---