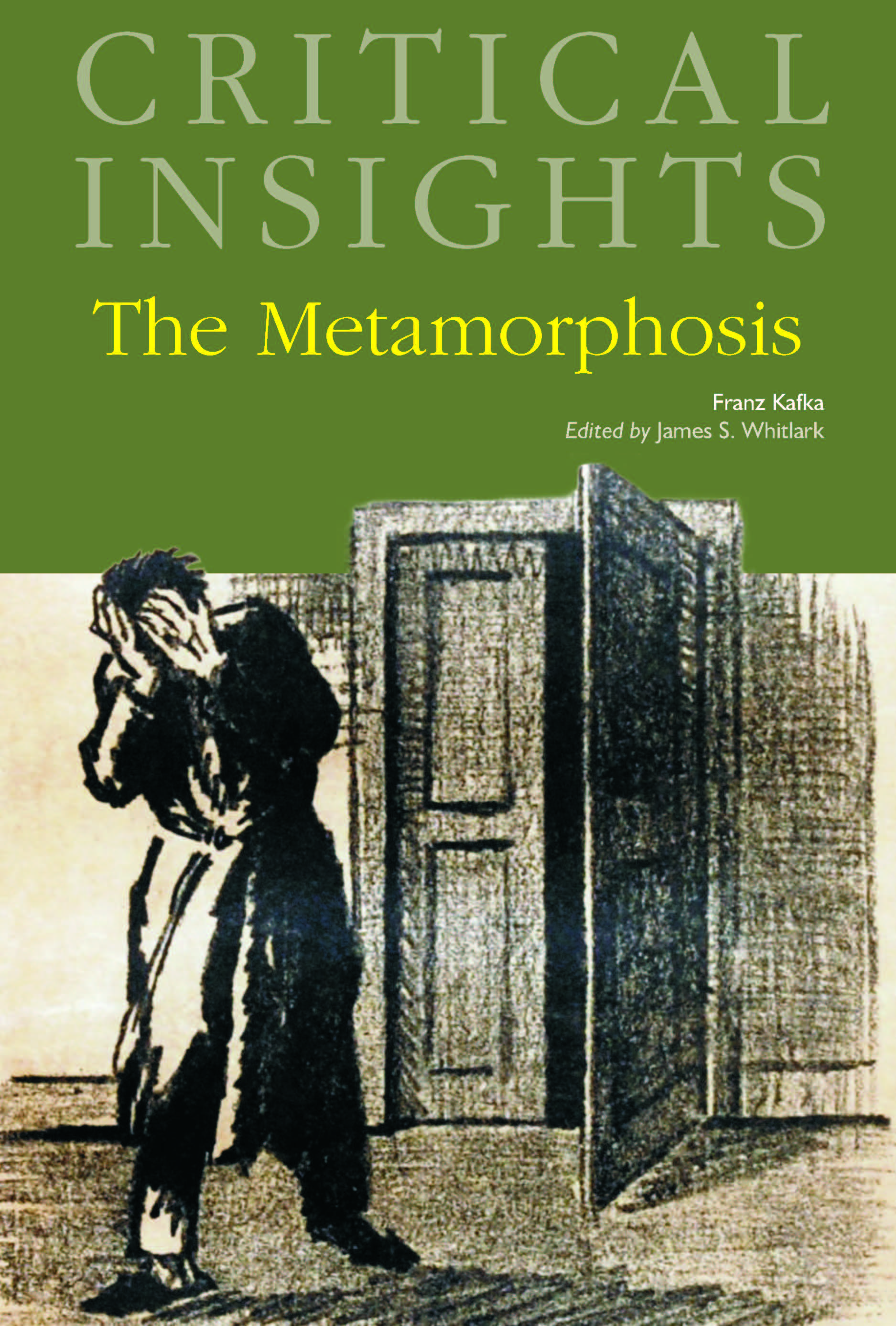 Critical Insights: The Metamorphosis
September 2011
---
---
This volume includes a biography which warns that, although The Metamorphosis is considered semi-autobiographical, it is ultimately a work of imagination. Other essays include a discussion of structure, cultural and historical contexts, Kafka's metaphor for extreme alienation, and a survey of the work's critical reception.
Approximately a hundred years ago, Franz Kafka composed his most famous novella, The Metamorphosis. The story is a psychological catalyst, transforming whoever contacts it, therefore always different, always up to date. Largely through The Metamorphosis the very name of Kafka is so well known "Kafkaesque" has become a general adjective. So much has been written about or inspired by The Metamorphosis that this volume appropriately provides not merely essential data about it but also an understanding of how it has been affecting readers.
This Critical Insight considers the impact Kafka's work has had on the Nobel-Prize Winner, Ellie Wiesel and his Night. Another essay shows quite coherently how The Metamorphosis protagonists' absolutely overmatched, hopeless struggle resembles the plight of homosexuals a la Freud.
The Metamorphosis is certainly not a literal portrait of anything. It represents being neglected and otherwise abused, so that an understandable response is to notice people like the reader (whoever that reader may be) undergoing a similar fate.
Each Critical Insights is divided into four sections:
An Introduction on the book and the author
Critical Contexts
The essays aim to provide a background to the title and author that is an historical, cultural, and biographical foundation for the reader.
Critical Readings
These essays utilize common critical approaches to further analyze the author's work.
Each essay is 2,500-5,000 words in length and all essays conclude with a list of "Works Cited," along with endnotes.
Additional Resources:
Chronology of Franz Kafka's Life
Works by Franz Kafka
Bibliography
About the Editor
About The Paris Review
Contributors
Index
---