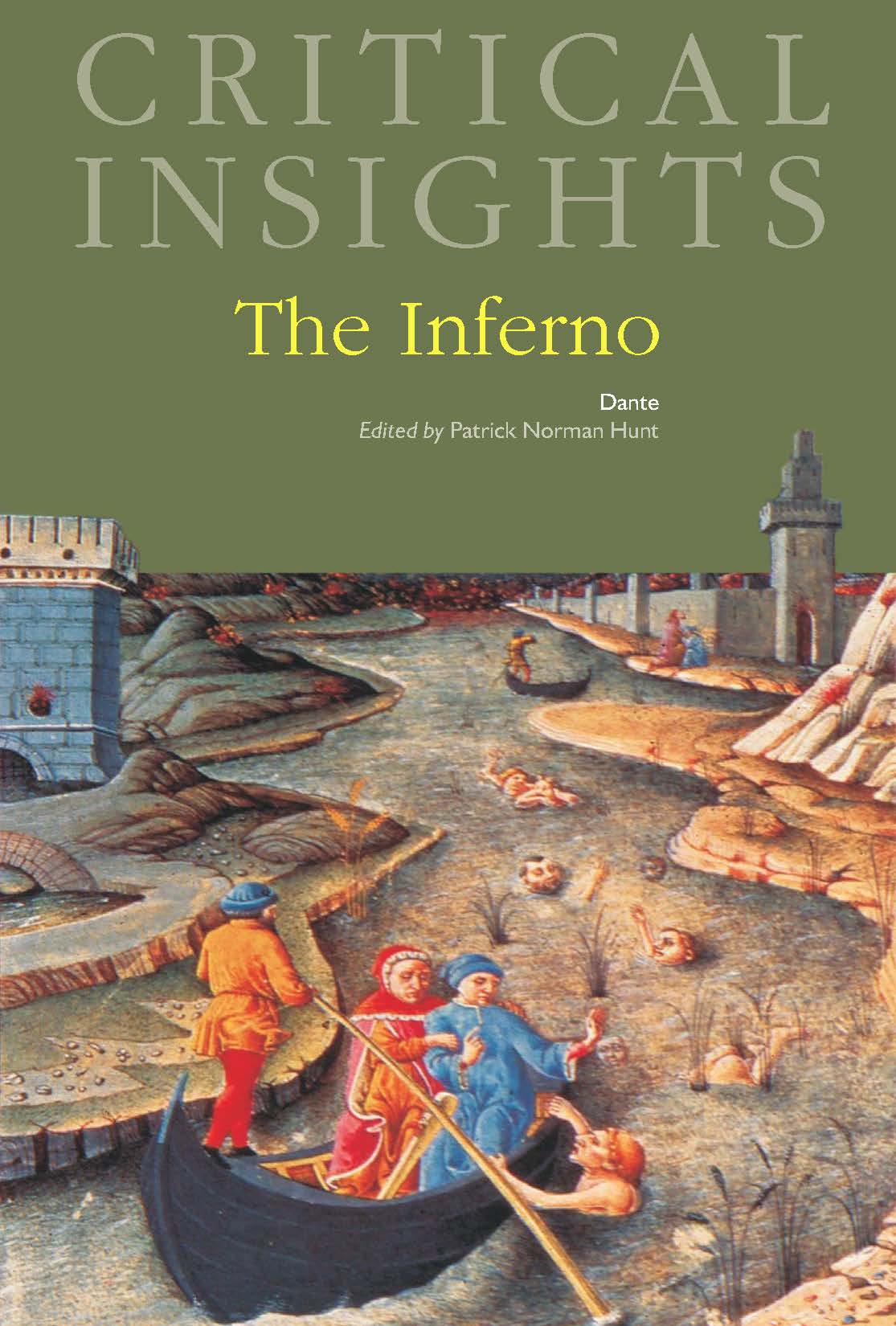 Critical Insights: The Inferno
September 2011
---
---
The contributors to this volume are the leading Dante scholars of great importance, especially in Anglophone circles. Essays include a close reading of Dante, a chapter comparing and contrasting cultural and historical context of Dante's Inferno. This volume is intended to make Dante's Inferno more accessible to inquiring students.
Dante is immortal because his epic poem distills more creative genius in the few decades it took to write than many cultures preserve of their legacy over millennia. Dante is at the very heart of Western Culture.
This Critical Insights volume is not intended to add to this ever-growing, almost endless number of commentaries, but rather to make Dante's Inferno even more accessible to enquiring students. The contributors to this new volume are in the main Dante scholars. Included are both new works by current authorities and reprints of seminal scholarship over decades.
The Critical Lens offers a close reading of Inferno. Another essay compares and contrasts Inferno to Dante's other writing. There is also a chapter on the critical reception of Dante, reviewing a history of response to his work. Also considered, are the cultural and historical context of Dante's Inferno.


Each essay is 2,500-5,000 words in length, and all essays conclude with a list of "Works Cited," along with endnotes.
Additional Resources:
Chronology of Dante's Life
Works by Dante
Bibliography
About the Editor
About The Paris Review
Contributors
Acknowledgments
Index
---