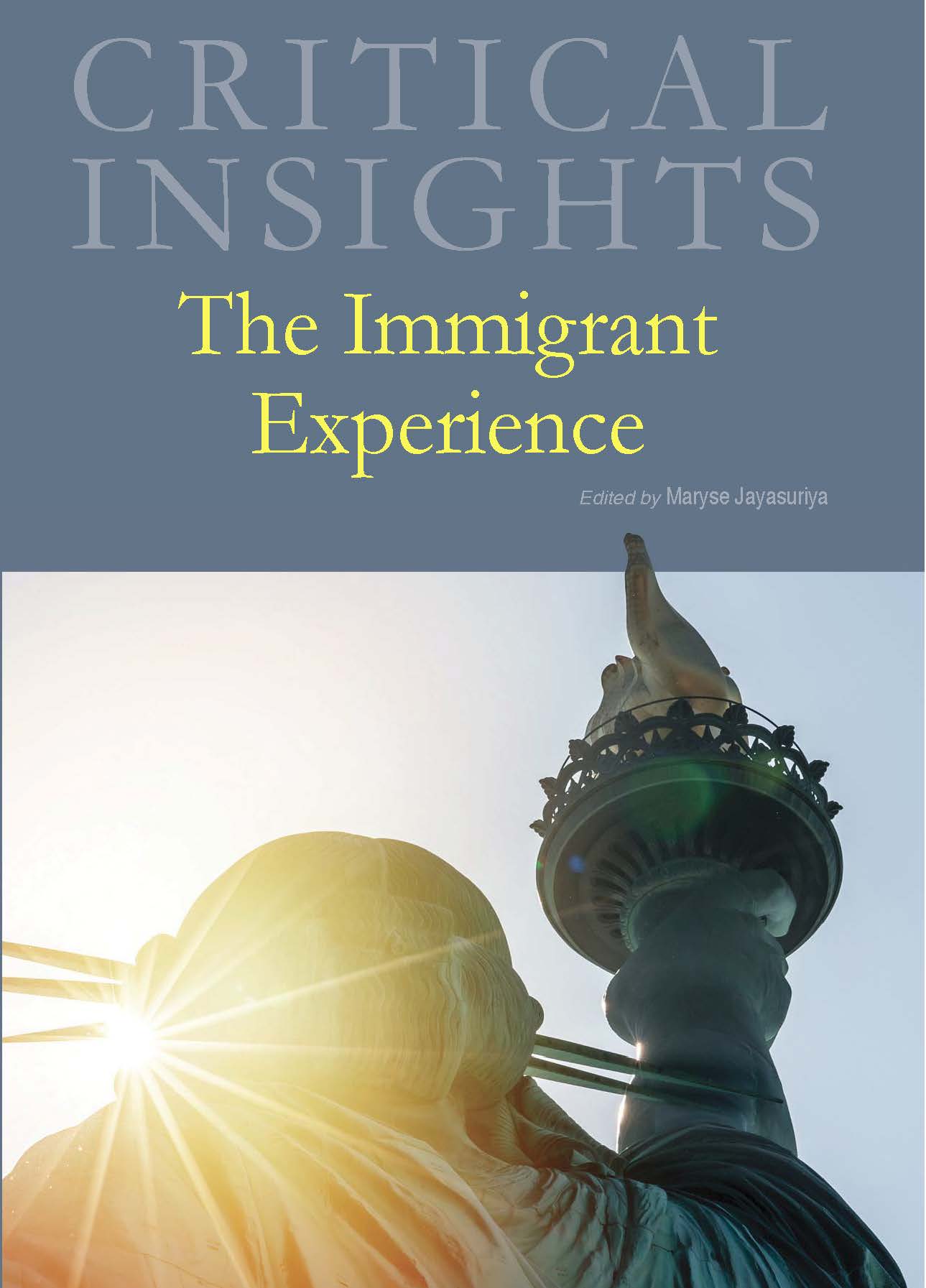 Critical Insights: The Immigrant Experience
March 2018
---
---
This collection focuses on the variety of immigrant experiences that have been depicted in literary works and the techniques that immigrant writers have used in fiction and non-fiction.
The essays in this volume draw upon a vast range of immigrant experiences, precisely because immigrant writing in the United States and beyond brings together people of various nationalities, cultures, languages, immigration statuses, and social and economic classes. These essays also consider a wide array of genres: poetry, fiction, nonfiction, drama, and even hybrid forms, like graphic novels.
The book begins with a broad overview of the field of immigrant writing by Maryse Jayasuriya, including a substantial survey of immigrant writing that extends the works discussed in the individual essays.
Critical Contexts
For readers who are studying the theme for the first time, four essays survey the critical conversation regarding the theme, explore its cultural and historical contexts, and offer close and comparative readings of key texts containing the theme. Essays include writings from Jewish Americans and South Asian immigrants and analyze and compare works by Junot Diaz, GB Tran, and Thi Bui.
Critical Readings
The immigrant experience can provide inspiration for nonimmigrant writers as well as immigrant writers. Readers seeking a deeper understanding of the theme can then move on to other essays that explore it in depth through a variety of critical approaches.
The essays in this volume deal with works and authors across many national and generic boundaries, illustrating the richness of the literature of the immigrant experience in the United States today. That they also span three centuries, from Emma Lazarus, Abraham Cahan, and Sui Sin Far to the stunning array of narratives and poems being published today, suggests how urgent narrating the immigrant experience has been and continues to be in the literature of the United States.
Each essay is 2,500 to 5,000 words in length, and all essays conclude with a list of "Works Cited," along with endnotes.
Resources
Works on The Immigrant Experience
Bibliography
Contributors
About the Editor
Index
---