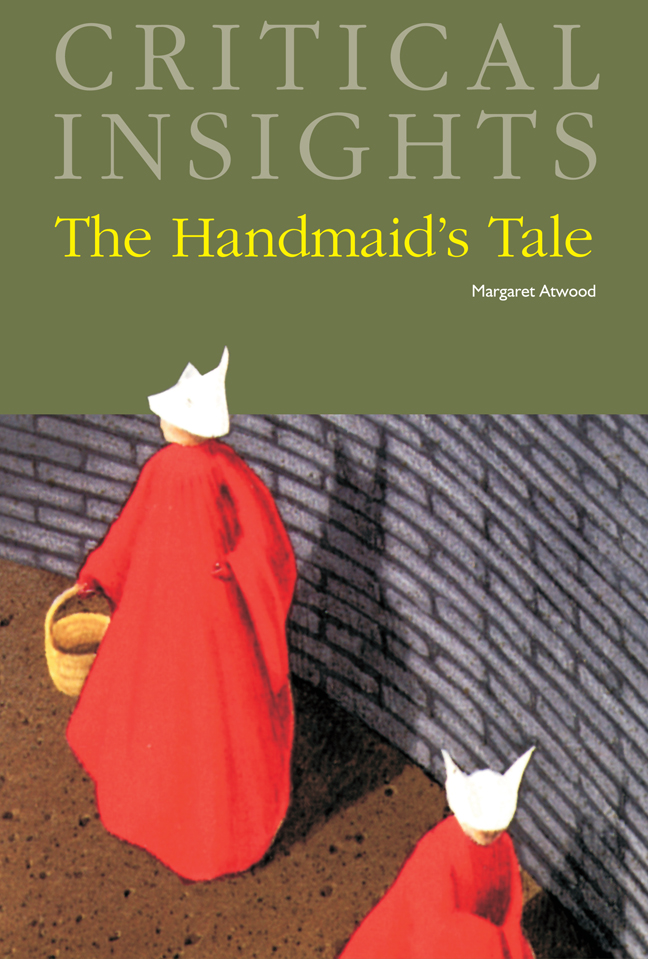 Critical Insights: The Handmaid's Tale
October 2009
---
---
This volume in the Critical Insights series collects some the novel's best critics to introduce high school students and undergraduates to one of Atwood's most widely read novels.
Edited and with an introduction by J. Brooks Bouson, a widely recognized Atwood scholar.
The Handmaid's Tale won international acclaim when it was first published in 1985; with it, Margaret Atwood won Canada's Governor General's Award as well as the Arthur C. Clarke Award and was nominated for the Booker Prize. Written in the midst of the anti-feminist backlash and the culture wars of the 1980s, readers recognized it as a timely and chilling dystopian novel depicting a future in which the American government has been overthrown by religious fundamentalists who have, in turn, erected a patriarchal theocracy. Though Atwood had doubts about the novel when she was writing it, and though both conservative and liberal critics have found fault with it, the years following The Handmaid's Tale's publication have been rich with critical discussion.
Analyzing Atwood's novel from various critical and theoretical perspectives, these essays offer fresh insights not only on the sources of the novel, its critical reception, and its dystopian and parodic elements but also on its complicated feminist politics, its narrative strategies, and its literary and linguistic complexities.
Each essay is 5,000 words in length, and all essays conclude with a list of "Works Cited," along with endnotes.
Additional Resources
Chronology of Margaret Atwood's Life
Works by Margaret Atwood
Bibliography
About the Editor
About The Paris Review
Contributors
Acknowledgements
Index
---