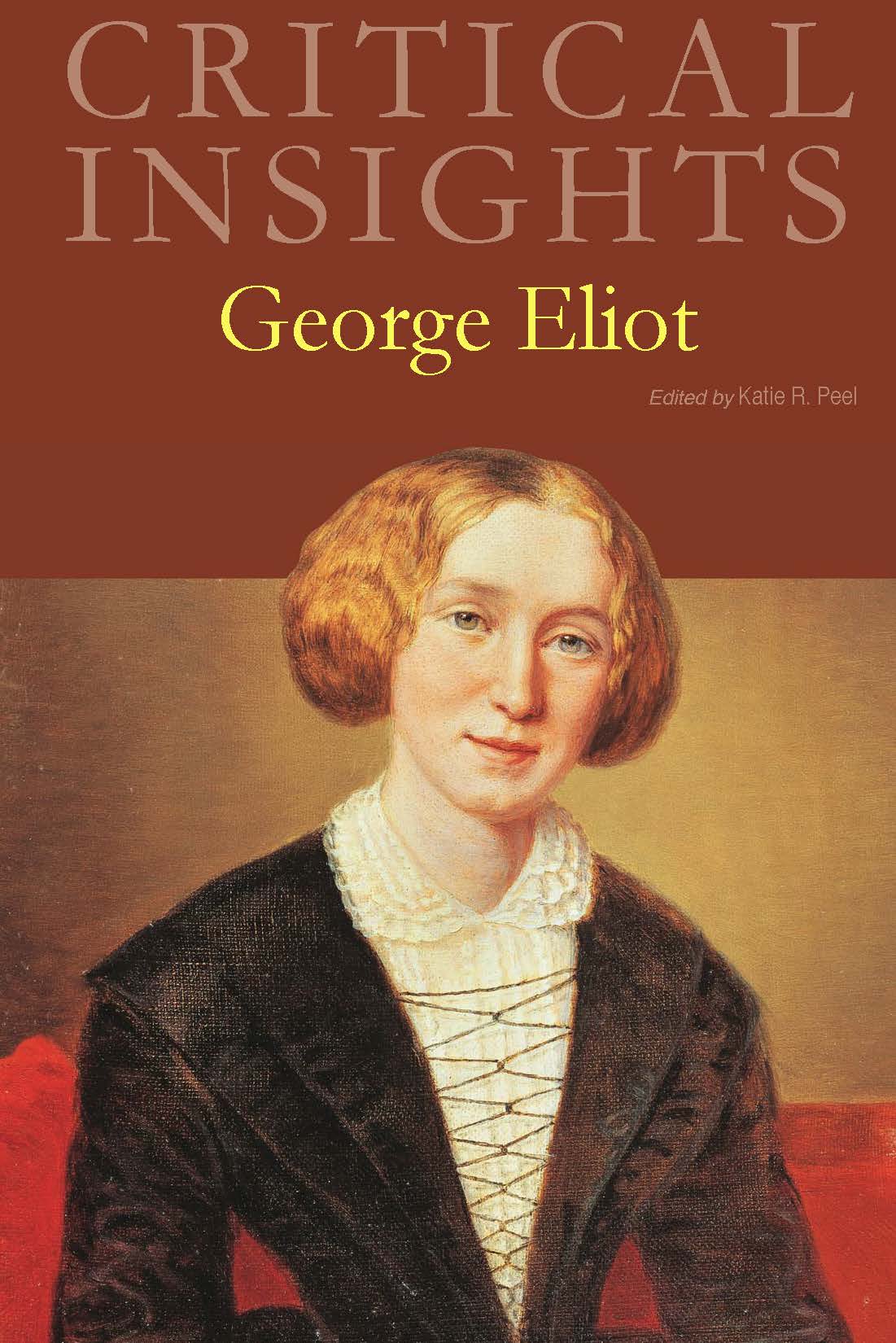 Critical Insights: George Eliot
March 2016
---
---
Critical Insights: George Eliot offers various approaches to George Eliot's material, ranging from her classic novels to her lesser known short stories, journals, and poetry. This title provides critical approaches to her work with consideration on queerness, George Eliot for children, point of view and experimentation, and her German influences. Other essay topics include working in queer historiography, masculinity studies, adaptation studies, and pedagogy.
Mary Ann Evans, also known as George Eliot, published under a male pen name during the Victorian Era to ensure her fiction was taken just as seriously as her male counterparts. This volume of critical essays compares Eliot to those male contemporaries, and studies some of her greatest works, including Silas Marner, Middlemarch, and The Mill on the Floss.
Each Critical Insights volume is divided into four sections:
1.Introduction: Career, Life, and Influence
The introduction uses an adaptation for children to consider what we value in Eliot's work and why we would want to share it with readers of all ages.

2.Critical Contexts
These essays aim to provide a background to the author that is a historical, cultural, and biographical foundation for the reader.
3.Critical Readings
These essays utilize common critical approaches to further analyze the author's work, or specific works according to the selected theme. Each essay is 2,500 to 5,000 words in length, and all essays conclude with a list of "Works Cited," along with endnotes.
4.Resources
The volume's appendices offer a section of useful reference resources, including:
A chronology of the author's life
A complete list of the author's works and their original dates of publication
A general bibliography
A detailed paragraph on the volume's editor
Notes on the individual chapter authors
A subject index