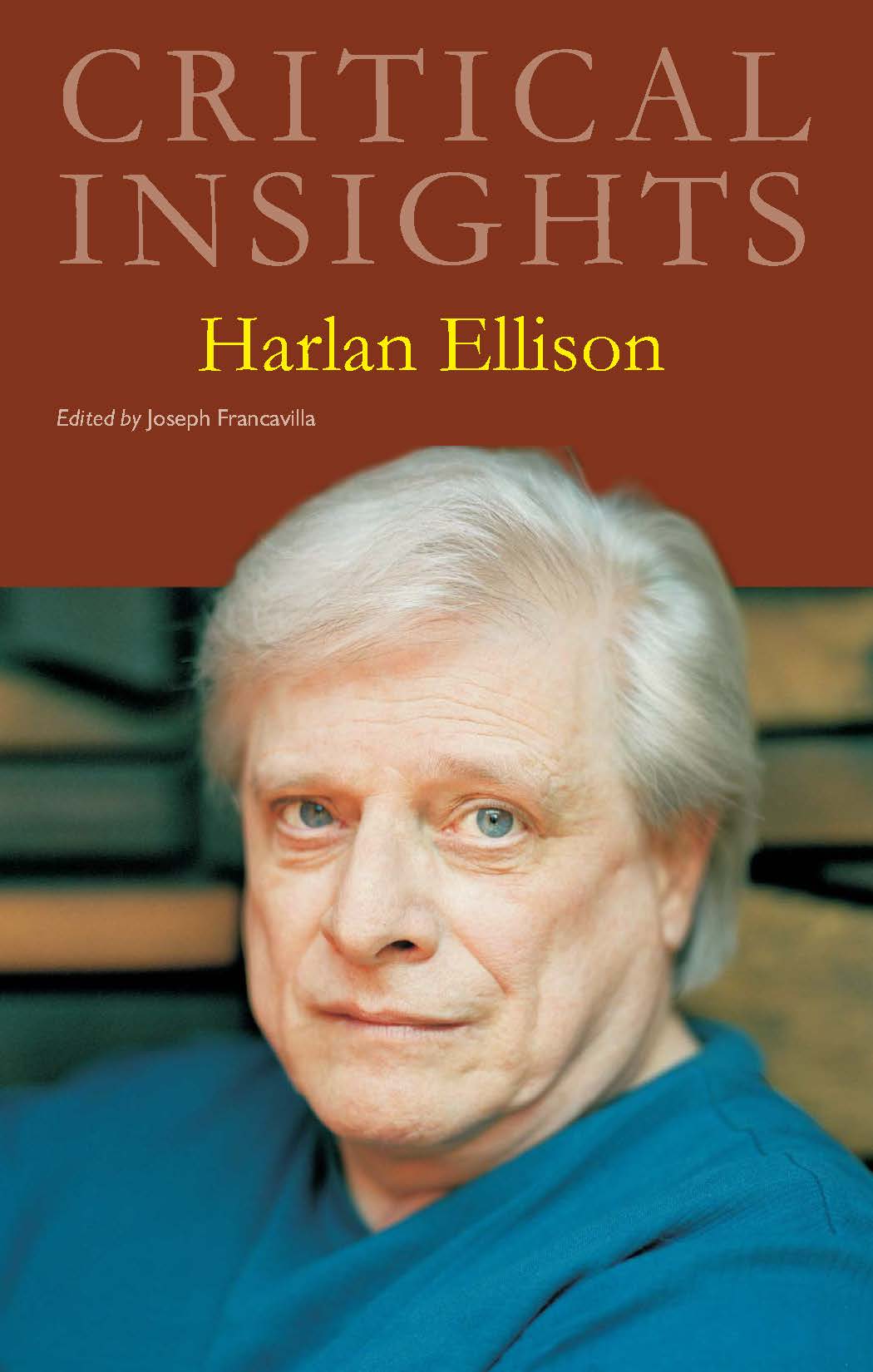 Critical Insights: Harlan Ellison
September 2011
---
---
Essays discuss Ellison's relationship with the science fiction and fantasy community, his sense that mainstream critics slighted his work, and his easy postmodern accommodation of popular culture references and images. Essays also compare Ellison's vision of dystopian hell with Cormac McCarthy's, and examine the underlying mythological and psychological themes of Ellison's works.
Unlike the other Critical Insights volumes on authors such as James Baldwin, F. Scott Fitzgerald, T.S. Eliot, Isabel Allende, or Arthur Miller, who tend to be viewed as part of the mainstream literary establishment, Harlan Ellison is generally considered a popular author of science fiction, speculative fiction, fantasy, mystery, and horror.


Ellison, like virtually all science fiction and fantasy writers, is not such a "bestselling" writer. And although the occasional author has achieved a "singular" bestseller, Ellison is not one of them despite his wide readership. Ellison is part of an equivocal field (science fiction and fantasy) as seen by the mainstream literary community, but he is also seen by the science fiction and fantasy community itself as an equivocal member.
Each Critical Insights volume is divided into four sections:
1.Introduction: Career, Life, and Influence

2.Critical Contexts
These essays aim to provide a background to the author that is a historical, cultural, and biographical foundation for the reader.
3.Critical Readings
These essays utilize common critical approaches to further analyze the author's work, or specific works according to the selected theme. Each essay is 2,500 to 5,000 words in length, and all essays conclude with a list of "Works Cited," along with endnotes.
4.Resources
The volume's appendices offer a section of useful reference resources, including:
A chronology of the author's life
A complete list of the author's works and their original dates of publication
A general bibliography
A detailed paragraph on the volume's editor
Notes on the individual chapter authors
A subject index
Young readers may enjoy the tone of comic absurdism and edgy satire (as in, say, Kurt Vonnegut too), even if they don't fully recognize the references. These new essays, in addition to the reprints of classic essays on Ellison's most famous stories, will provide a sufficient starting place for appreciating the work of Harlan Ellison—an author who has written for over half a century and has certainly paid his dues.