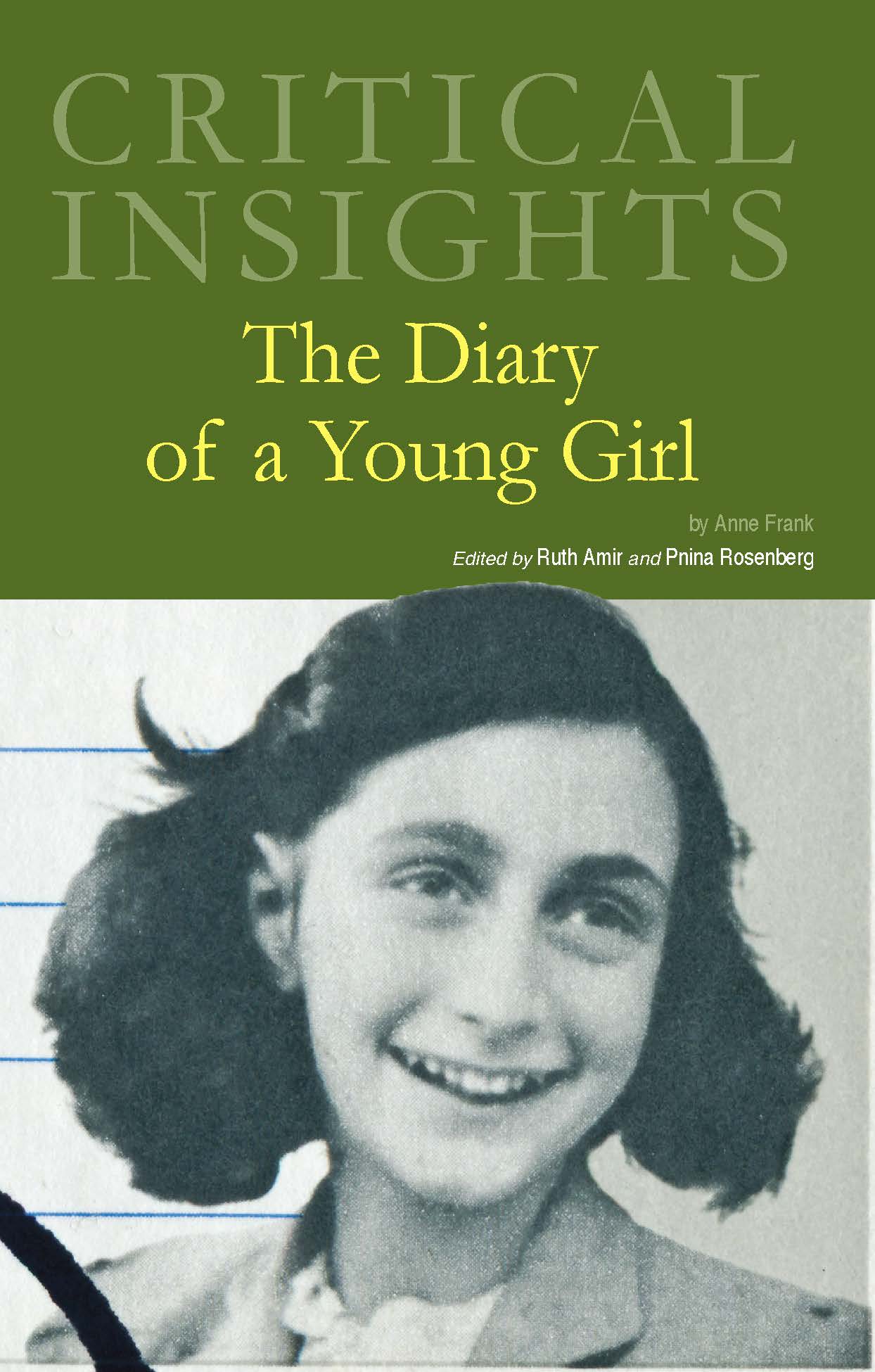 Critical Insights: Diary of a Young Girl
March 2017
---
---
This volume sheds new light on the most recent engagements with this iconic diary, including three-dimensional video representations, virtual reality films, applications, and escape rooms. These technology-based adaptations mediate the Diary for contemporary audiences. The articles in this volume present a multi-disciplinary engagement that emphasizes the Diary as a living document that transcends its own genre, and its smooth transition into a new era.
Essays highlight the continued relevance and poignancy of The Diary of a Young Girl. The Diary is contextualized with contemporary and WWII diaries, blogging, notions of childhood, adolescence, and gender. It explores the Diary's diverse and dynamic representations in comics, theatre, TV, Youtube, in the Anne Frank House in Amsterdam as well as its remarkable reception in the US and in Japan.
Critical Insights: The Diary of a Young Girl is divided into four sections.
Introduction
Its introductory essay and the editors' article "From the Red-Checkered Notebook to Anne Frank's Diary of a Young Girl" consider the diary's unceasing evolution from a "traditional" black-and-white printed book to a cutting-edge filmic technology.
Critical Contexts
Presents four different approaches for analyzing the Diary.
Critical Readings
The volume's third section is comprised of nine articles representing various aspects of the Diary, based on its reception in various geographical and cultural topographies, across multiple media, and via young contemporary "Anne Franks."
Each essay is 2,500 to 5,000 words in length, and all essays conclude with a list of "Works Cited," along with endnotes.
Additional Resources
Chronology
Additional Works on The Diary of a Young Girl
Bibliography
About the Editors
Contributors
Index
---