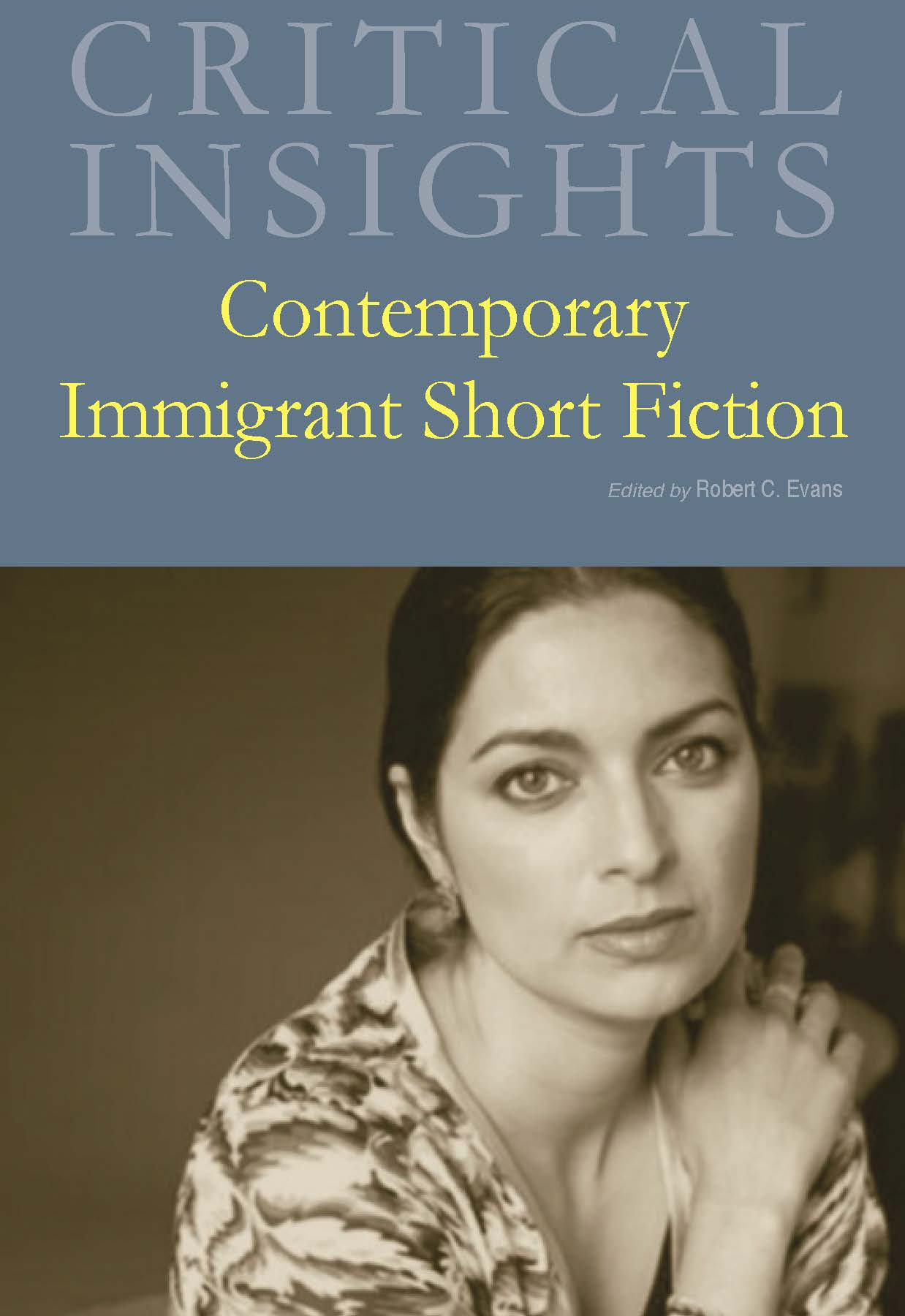 Critical Insights: Contemporary Immigrant Short Fiction
November 2015
---
---
Critical Insights: Immigrant Short Fiction provides a real sense of the strength of immigrants' contribution to American literature and culture. Containing four Critical Context essays and ten in-depth Critical readings, this title provides readers with a valuable insight into the texts, authors, and critical perspectives of immigrant short fiction.
The life of an immigrant living in America is a difficult one, as immigrants often find themselves struggling with their families, their sense of identity, and the balance between past and present cultures. Essays in this volume review and analyze contemporary short stories by such authors as Junot Diaz, Sui Sin Far, William Saroyan, Isaac Bashevis, Chimamanda Ngozi Adichie, Jhumpa Lahiri, Edwidge Danticat, Yi-yun Li, Ernesto Quiñonez, and Ha Jin.
The United States has long prided itself on being a nation of immigrants, and certainly immigrants or their immediate descendants have long made valuable contributions to the nation's literature. Wave after wave of immigrants from many nations—at first mainly from Europe, but then (more recently), mostly from other continents or regions—have added both to the population and to the culture of the country. Immigrant writers and their children have brought with them both memories and dreams, both experiences and aspirations. Sometimes they have found their status as immigrants exciting; sometimes they have found it exasperating; usually their attitudes have been mixed. In the process of sharing their thoughts and experiences with readers of fiction, they have often enriched both American literature and the English language.
In her introductory essay to this volume, Natalie Friedman offers helpful reminders of the history of the often close relations between immigrants and short fiction. She suggests that short stories—because of their simultaneous brevity and possibilities for complexity—have frequently been ideal forms for immigrant writers. Stories can often be written more quickly and read more widely than novels, and many have appeared first in periodicals especially designed for immigrant readers. Friedman discusses the early twentieth-century Jewish writer Abraham Cahan as a good example of larger trends. In so doing, she also provides valuable background information about the roots of American immigrant short fiction in the writings of immigrants who often came from Europe.
Each essay is 2,500 to 5,000 words in length, and all essays conclude with a list of "Works Cited," along with endnotes.
This title also includes additional resources, including:
Works of Contemporary Immigrant Short Fiction

Bibliography

About the Editor

Contributors

Index