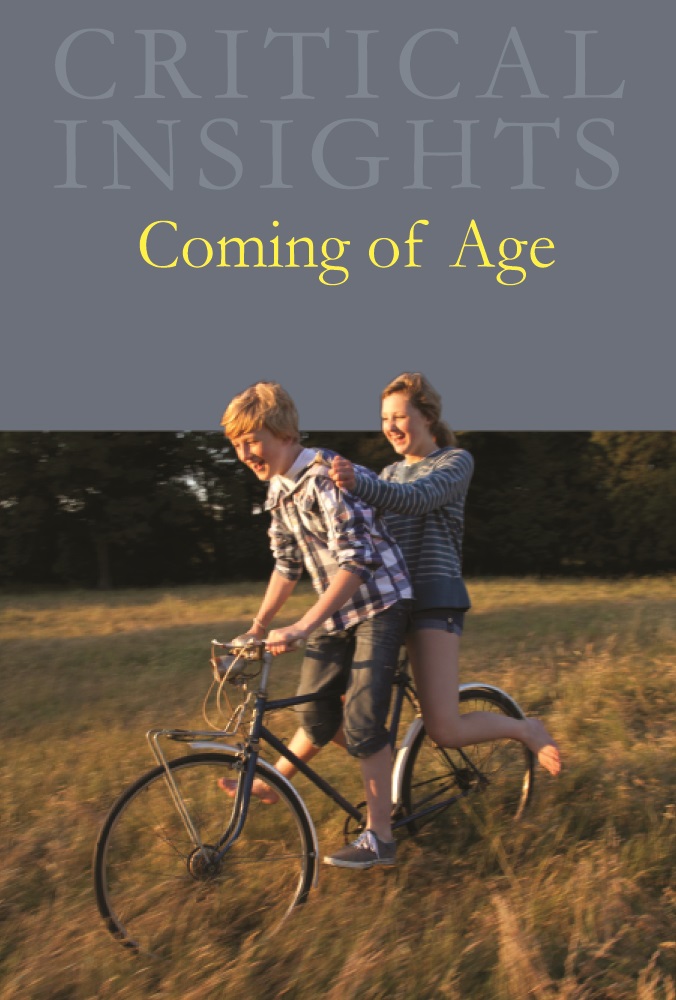 Critical Insights: Coming of Age
September 2012
---
---
This volume in the Critical Insights series presents a variety of new essays on the perennial theme.
Coming of age has been one of the great themes of literature for over two thousand years. From the maturation of Telemachus in The Odyssey to the stunted adolescence of Holden Caufield in The Catcher in the Rye, it has spanned eras, countries, and cultures. It is the theme of every young person's life, and adolescence a time many adults look back on as one of the most formative periods of their lives.
Critical Contexts
For readers who are studying it for the first time, a four essays survey the critical conversation regarding the theme, explore its cultural and historical contexts, and offer close and comparative readings of key texts in the genre.
Critical Readings
Readers seeking a deeper understanding of the theme can then move on to other essays that explore it in depth through a variety of critical approaches. Works discussed include Romeo and Juliet; Little Women; The Adventures of Huckleberry Finn; A Portrait of the Artist as a Young Man; …and the earth did not devour him; Absolutely True Diary of a Part-Time Indian; Jane Eyre; The Catcher in the Rye; and The Odyssesy. Among the contributors are Vincent Cheng, Gregory Eiselein, Jane Hedley, Heather James, and Steven Mintz.
Each essay is 2,500 to 5,000 words in length, and all essays conclude with a list of "Works Cited," along with endnotes.
Resources
Additional Works on Coming of Age

Bibliography

Contributors

About the Editor

Index
View a Full List of Literature Titles