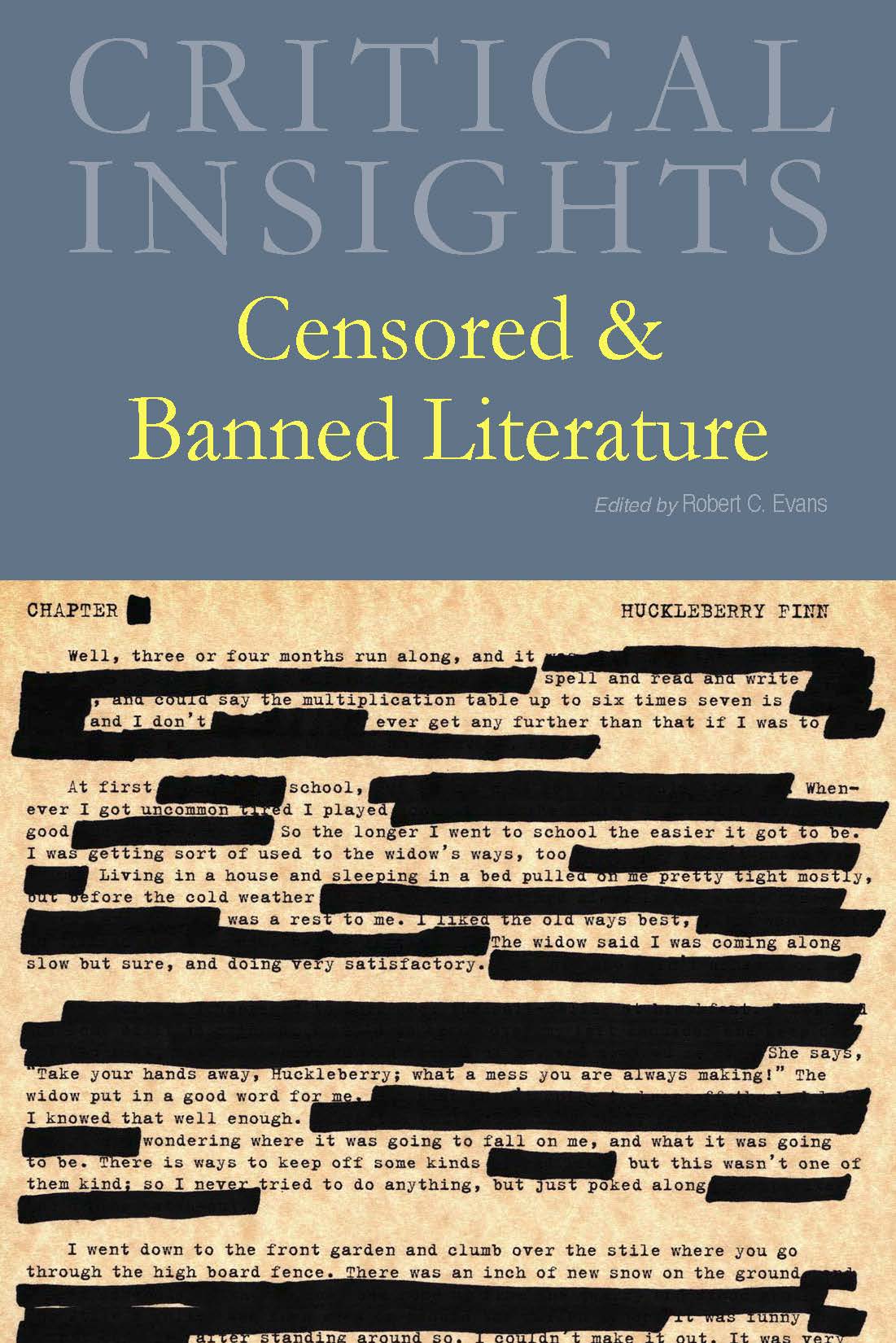 Critical Insights: Censored & Banned Literature
April 2019
---
---
Censored & Banned Literature examines the wide range of important literary texts that have been subjected to censorship, either at the time of their first publication, later in their history, or both.
A CHOICE Top 75 Community College Resource for October 2019
---
Because important works frequently offer challenging responses to social, historical, and political issues, often it is the very best works that provoke - at least initially - the most hostility or discomfort. This volume includes Adventures of Huckleberry Finn, Mark Twain (1884), The Catcher in the Rye, J.D. Salinger (1951), and Beloved, Toni Morrison (1987).
Introduction
This volume, like all the others in the Critical Insights series, is divided into several sections. The book begins with a "flagship" essay by Alan Gribben, leading expert on Mark Twain and an introduction to the content of Censored & Banned Literature.
Critical Contexts
Each of these four essays is designed to offer a particular emphasis. Richard Obenauf's essay on censorship in medieval England has an explicitly historical focus. This essay is designed to give students a model of how to examine any topic from a historical perspective. The next contextual essay, by Kelly Snyder, is intended to give readers a sense of the critical background to issues of censorship, not only by listing valuable secondary works on this topic but also by considering several of those works in detail.
The third contextual essay—another piece by Richard Obenauf- shows how the topic of censorship can be explored by focusing on one particular work. Finally, the last of the four contextual essays, Robert Donahoo compares and contrasts Flannery O'Connor's works with several others inspired by hers.
Critical Readings
The first two of the ten pieces in this section are less essays per se than compilations of historical documents. Both offer examples of the kinds of debates that flourished, in the early twentieth century, about two topics that have remained central to most debates about censorship: sex and race. In a different kind of piece altogether, Robert Evans stresses a different kind of censorship than has been emphasized previously: self-censorship, in which a writer cannot write what he might otherwise want to write for fear of being attacked either in print or in the flesh.
In two successive essays, the English scholar Nicolas Tredell deals with two of the most famous examples of attempts at twentieth-century censorship and explores both works less by examining actual efforts to censor them than by discussing censorship as a broader cultural and fictional theme. The next two essays—by Phill Johnson and Robert Evans, respectively—deal with recent efforts to challenge Harper Lee's famous novel To Kill a Mockingbird.
An essay by Liyang Dong deals with yet another kind of alleged censorship and shows how issues of race and ethnicity (and, possibly, sexism) have influenced recent examples of censorship. Meanwhile, an essay by Darren Harris-Fain explores efforts to challenge Alison Bechtdel's gay/lesbian graphic novel Fun Home. The closing Critical Readings essay, by Robert Evans, offers a detailed report about a very recent controversy concerning alleged censorship.
Resources
Further Reading
Bibliography
About the Editor
Contributors
Index
---