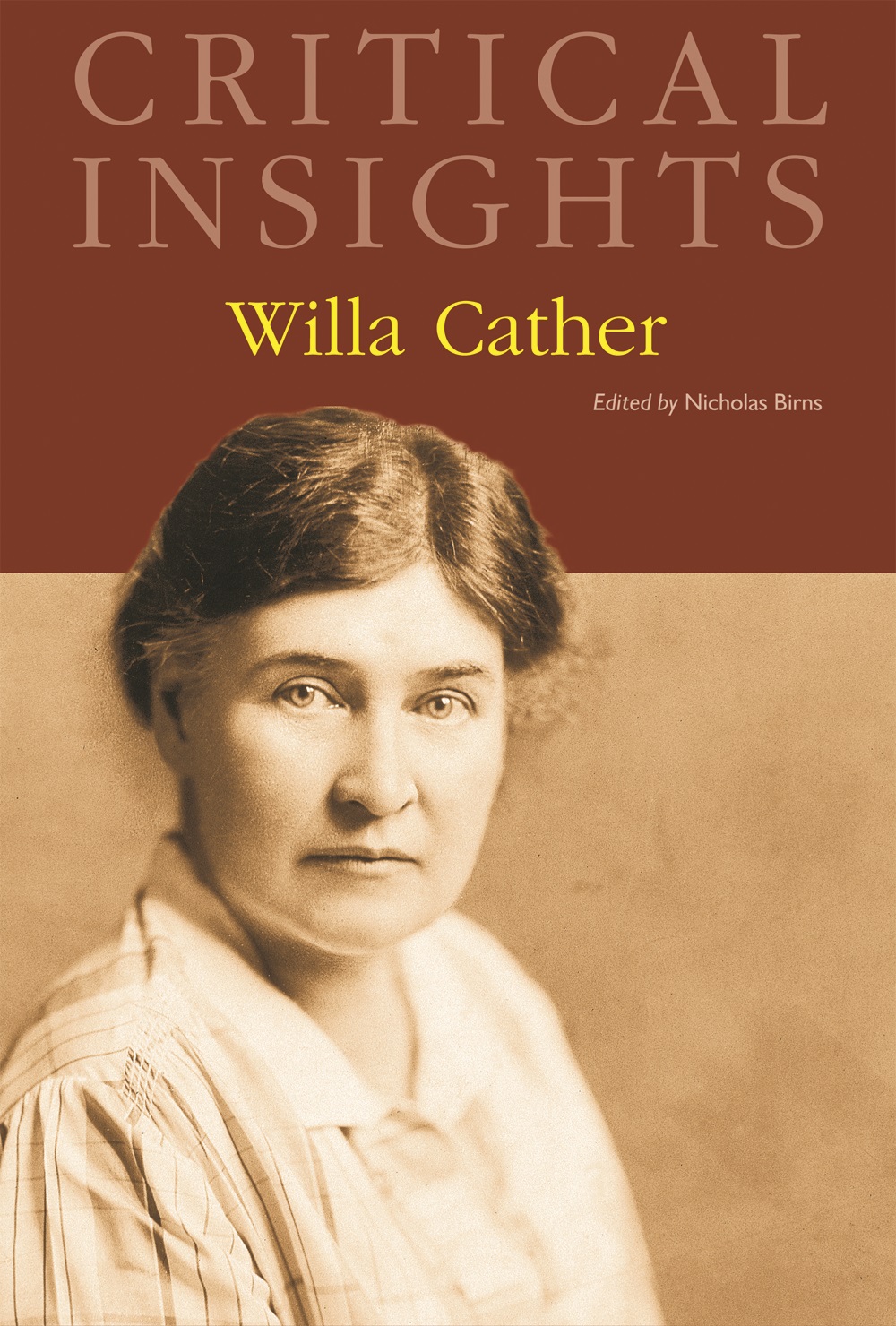 Critical Insights: Willa Cather
September 2011
---
---
Original essays discuss Cather's cultural position and her use of radical new literary techniques. The intention of this volume is to serve as a guide for important individual works and their contribution to literature and culture as a whole.
Cather used radical new literary techniques that could be practiced only in the twentieth century. But she also developed her art as a version of what the notable cultural critic Jackson Lears calls "antimodernism," a sense of the aesthetic as opposed to, resisting, modern technology and commercialism.
1. Career, Life, and Influence
Overview of Cather's life, which is especially notable in its delineation of how both Cather's reading and her extensive travels contributed to her work. There is also a valuable contribution to the readers' understanding of Cather's cultural position, situating her as at once modernist and conservative.
2. Critical Contexts
A four-chapter section of critical contexts help inform and set up readers' understanding of Cather and her works.
3. Critical Readings
Other essays show how Cather criticism got to this point. We see feminist work, cultural work; work centering on the canvas of culture and history behind Cather's works. One gives a sense of the philosophical assumptions behind Cather's writing and her positioning of gender, showing how various, and how potentially abstract, feminist approaches to Cather can be. Another offers a diagnosis of the underside of small-town intimacy in A Lost Lady, both nostalgic and socially optimistic.
4. Resources
The volume's appendices offer a section of useful reference resources:
A chronology of the author's life
A complete list of the author's works and their original dates of publication
A general bibliography
A detailed paragraph on the volume's editor
Notes on the individual chapter authors
A subject index