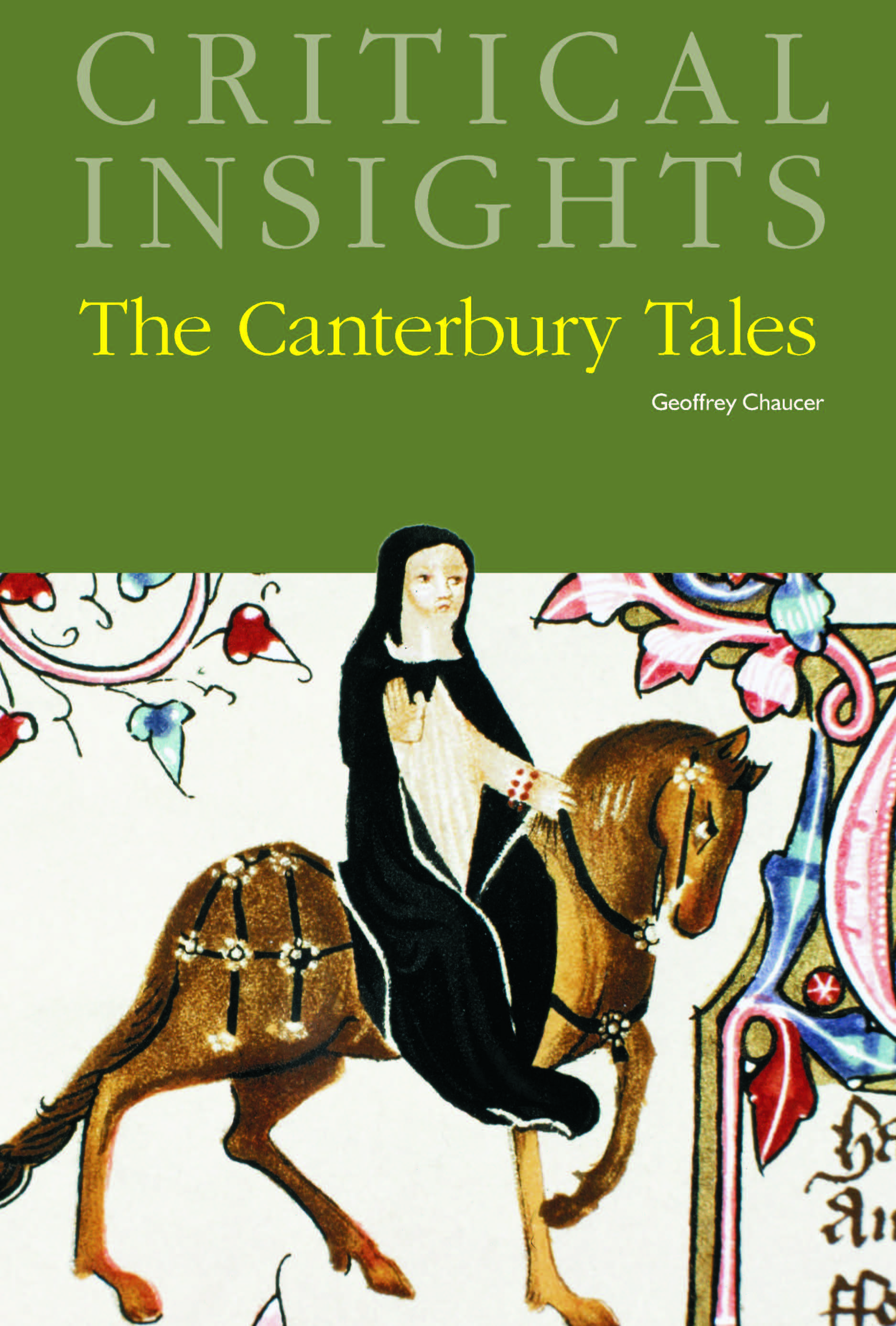 Critical Insights: The Canterbury Tales
October 2010
---
---
Interesting essays provide a critical examination of several individual tales, including The Knight's Tale, the recurring use of irony in The Merchant's Tale, a feminist reading of The Wife of Bath's Tale, the idea of gender and eroticism in The Miller's Tale, and the anti-Semitism and representation of the Jews in The Prioress's Tale.
It would be impossible to exaggerate the influence, popularity, and prestige of The Canterbury Tales. Considered one the English language's most masterful works, Geoffrey Chaucer's series of tales has managed to stay relevant and prominent for more than six hundred years. By combining sharp wit with an acute awareness of human nature, Chaucer produces some of literature's most unforgettable characters, such as the Wife of Bath, the Knight, the Miller, and the Prioress. Though he intended to give each of his thirty characters four tales, Chaucer left his great work largely unfinished. Nevertheless, the twenty-four narratives that make up The Canterbury Tales stand complete as an artful array of stories that critique and satirize fourteenth-century English society.
Accessible to first-time readers and Chaucerians alike, this volume provides an enjoyable approach to the complexities of The Canterbury Tales, with expert discussions of the stories that have enraptured, stunned, and enlightened six centuries of readers.
Introduction
Lynch's introduction describes the image of Chaucer as seen through the eyes of familiar poets. A biographical sketch of Geoffrey Chaucer by Judith Laird follows, along with a perspective by Benjamin Lytal, who outlines Chaucer's career as an author.
Critical Contexts
Four original essays then provide an introduction to the background and key themes of the tales.
Critical Readings
Also included in this volume is a broad collection of previously published essays written by esteemed scholars.
The essays are approximately 5,000 words in length, and conclude with a list of "Works Cited," along with endnotes.
Additional Resources
Chronology of Chaucer's Life
Works by Geoffrey Chaucer
Bibliography
About the Editor
About the Paris Review
Contributors