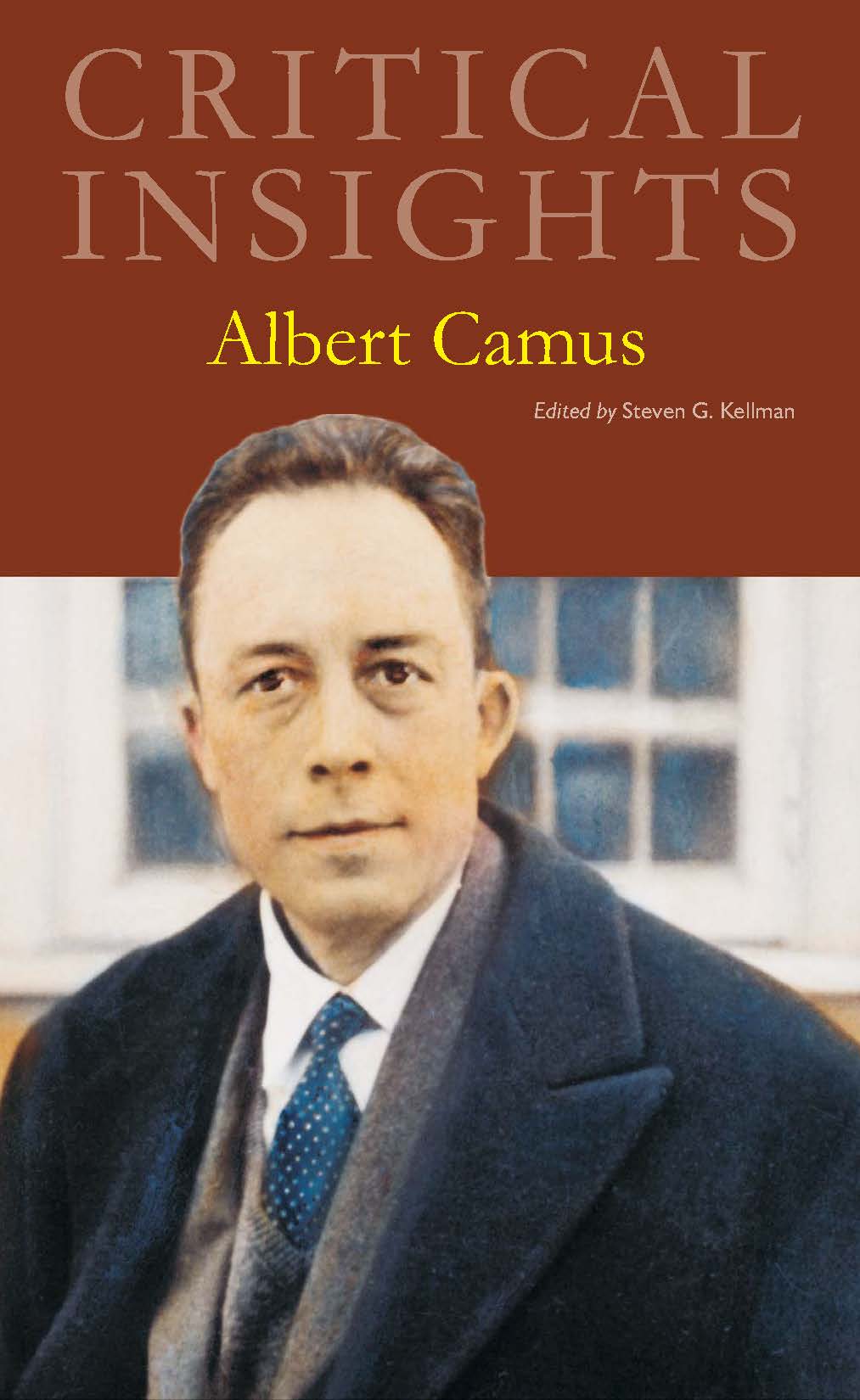 Critical Insights: Albert Camus
September 2011
---
---
Essays discuss the reception of Camus' oeuvre, themes that have inspired discussion, points of continuing controversy, and Camus' own reaction to his hostile critics. This volume offers original contributions, while also reprinting a sampling of some of the more trenchant earlier essays about the man and his work.
Throughout his career and in the decades following his premature death in 1960, Albert Camus gained a large and avid international readership. But he has also attracted the interest of scholars from many disciplines, specialists in literature, theater, philosophy, theology, political science, history, psychology, medicine, and law.
1. Career, Life, and Influence
In the introductory section, Camus' career and certain themes of his writings are discussed in fairly broad terms, in order to introduce the reader to the man behind the famous works.
2. Critical Contexts
A four-chapter section of critical contexts help inform and set up readers' understanding of Camus and his work
3. Critical Readings
This main section of the book provides a sample of critical close readings from a number of schools of thought. Each essay is 2,500-5,000 words in length, and all essays conclude with a list of "works Cited" along with endnotes. There is also extensive consideration of Camus' relationship with and influence by Satre, Gustave Flaubert, Fyodor Dostoevksy, and others.
4. Resources
The volume's appendices offer a section of useful reference resources:
A chronology of the author's life
A complete list of the author's works and their original dates of publication
A general bibliography
A detailed paragraph on the volume's editor
Notes on the individual chapter authors
A subject index