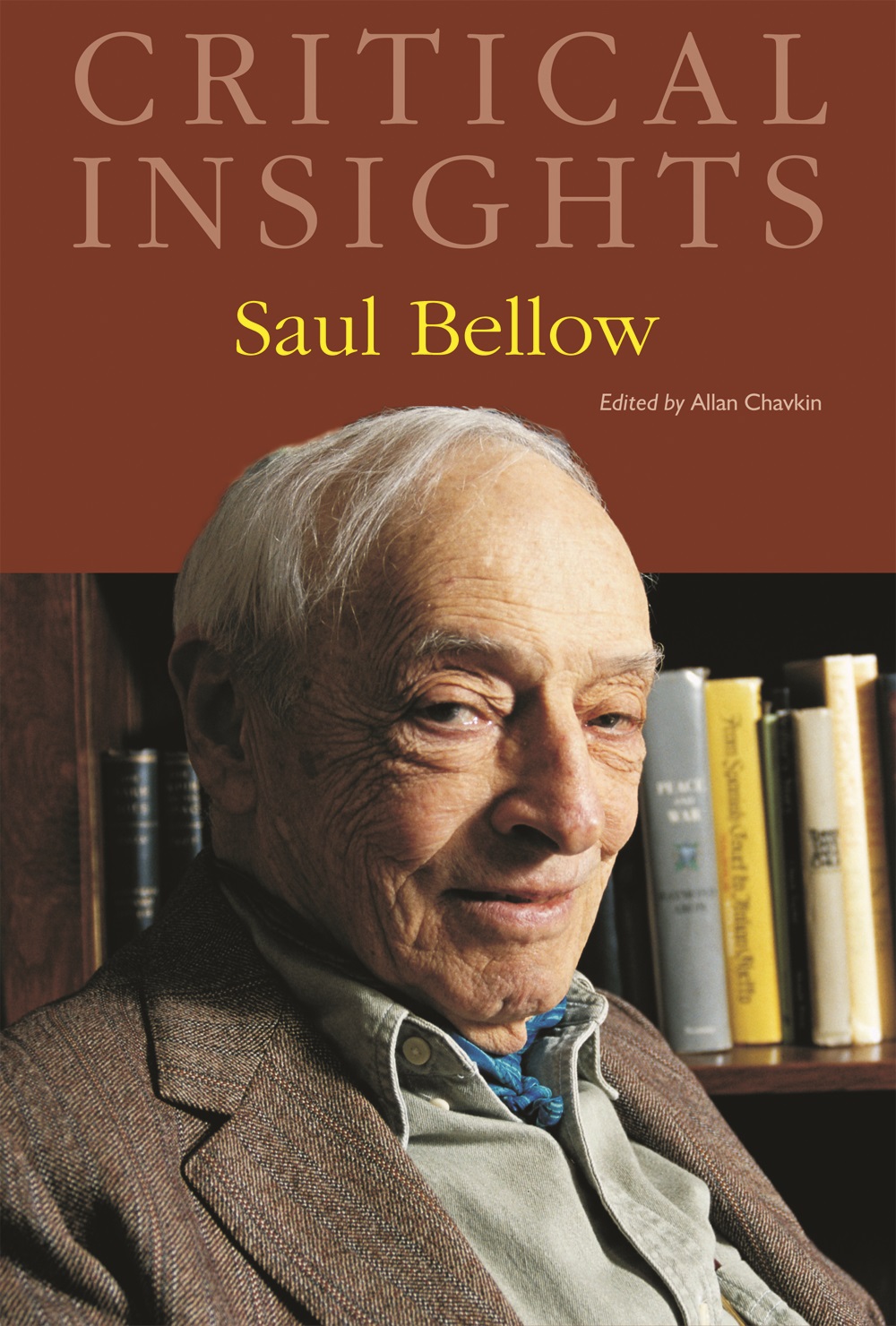 Critical Insights: Saul Bellow
September 2011
---
---
This volume presents a wide-ranging selection of essays on Saul Bellow's fiction. The essays employ a variety of literary approaches, and all of the full-length novels and two of the most important novellas are discussed at length.
In addition to his novels and important novellas, this volume addresses Bellow's best collection of shorter works, Him with His Food in His Mouth and Other Stories. Other essays examine Bellow's most anthologized early story, "Looking for Mr. Green" (1951), and the one of his best stories of the latter part of his career, the elegiac "Something to Remember Me By" (1990).
This title is divided into four sections:
1. Career, Life, and Influence
This first section consists of a short biographical sketch of Bellow's life and an introduction to Bellow's work.
2. Critical Contexts
Presented are four new essays commissioned specifically for this book by distinguished Bellow critics.
3. Critical Readings


This third section of the text includes 14 reprinted essays that not only offer provocative and thoughtful readings of the major texts but also collectively reflect the history of criticism on Bellow's work. These are organized chronologically by the novels that they examine, from Dangling Man (1944) to Revelstein (2000). Each essay is 2,500-5,000 words in length, and all essays conclude with a list of "works Cited" along with endnotes.

4. Resources
The volume's appendices offer a section of useful reference resources:
A chronology of the author's life
A complete list of the author's works and their original dates of publication
A general bibliography
A detailed paragraph on the volume's editor
Notes on the individual chapter authors
A subject index
Significant highlights include an explanation of how Bellow's sickness during his childhood, which resulted in an extended separation from his family when he was hospitalized at one point, transformed him into a voracious reader and also made him sensitive to mortality and "the struggle for life." There is also an essay that describes how the dominant feature of Saul Bellow's relation to his cultural and historical context is his absolute refusal to be defined by it.
Individual Works include:
The Victim (1947)
Humboldt's Gift (1975)
The Bellarose Connection (1989)
and more.