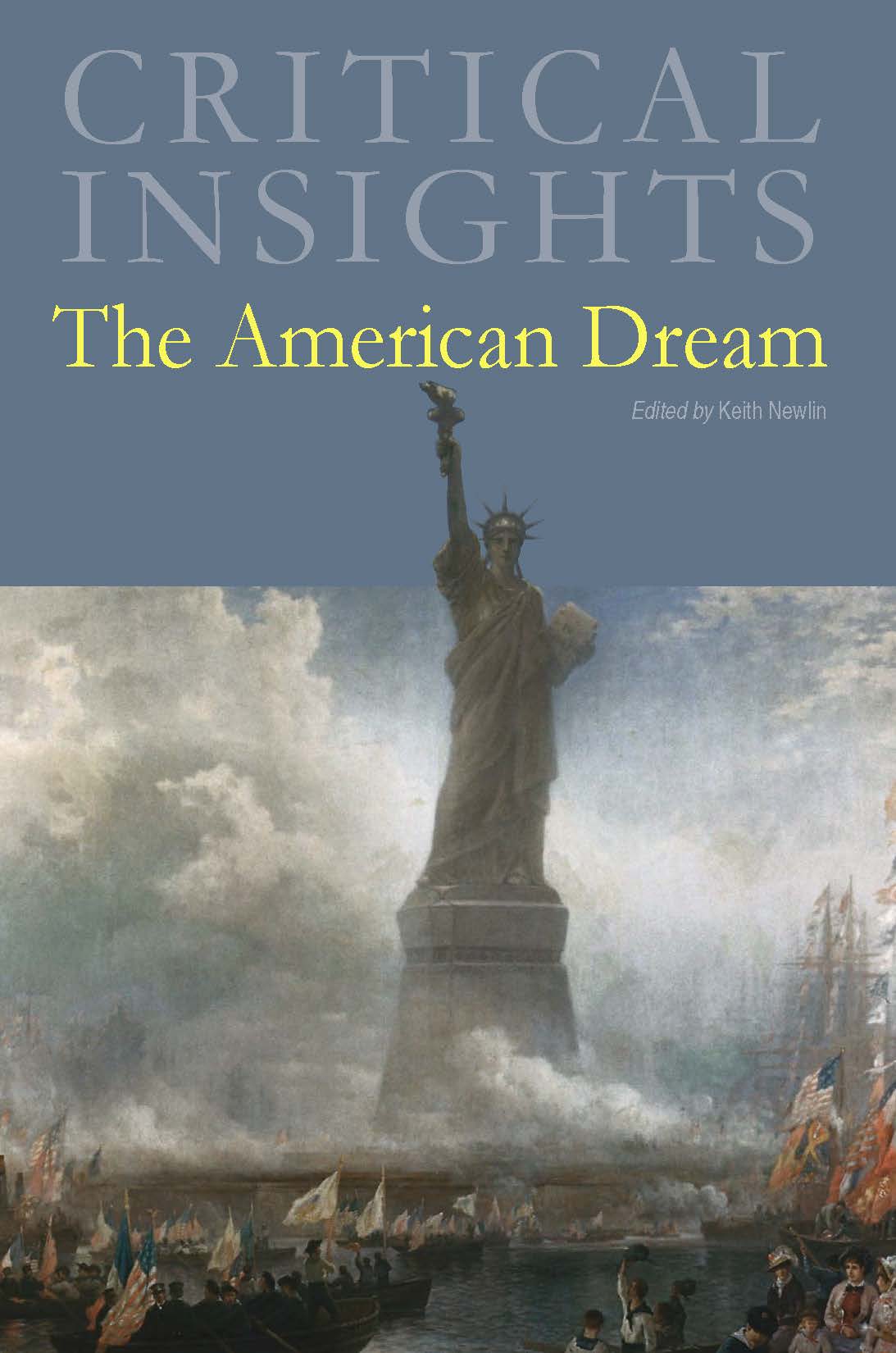 Critical Insights: American Dream
March 2013
---
---
Critical Insights: The American Dream offers thirteen original essays exploring the contexts and expressions of the dream as it is reflected in our imaginative literature.
"The American Dream" is a phrase that has become an essential component of the American experience, a phrase that, once entered into the national lexicon, has come to define our nation's identity, underlying nearly every aspect of our lives. And since the birth of the founding document of our nation, the Declaration of Independence, the idea of "the American Dream" has become a pervasive and frequently deconstructed theme within the canon of American literature.
Critical Contexts
For readers who are studying it for the first time, a four essays survey the critical conversation regarding the theme, explore its cultural and historical contexts, and offer close and comparative readings of key texts in the genre.
Critical Readings
Readers seeking a deeper understanding of the theme can then move on to other essays that explore it in depth through a variety of critical approaches. Works discussed include The Autobiography of Benjamin Franklin, Death of a Salesman, The Great Gatsby, Bernard Malamud's The Assistant, Américo Paredes's George Washington Gomez, and Edith Wharton's The House of Mirth, as well as the works of Willa Cather, Cormac McCarthy, Theodore Dreiser, and Michael Gold, among others. Among the contributors are Donna Packer-Kinlaw, Carol S. Loranger, Steven Frye, Roark Mulligan, and Lee Schweninger.
Each essay is 2,500 to 5,000 words in length, and all essays conclude with a list of "Works Cited," along with endnotes.
Resources
Additional Works
Bibliography
About the Editor
Contributors
Index