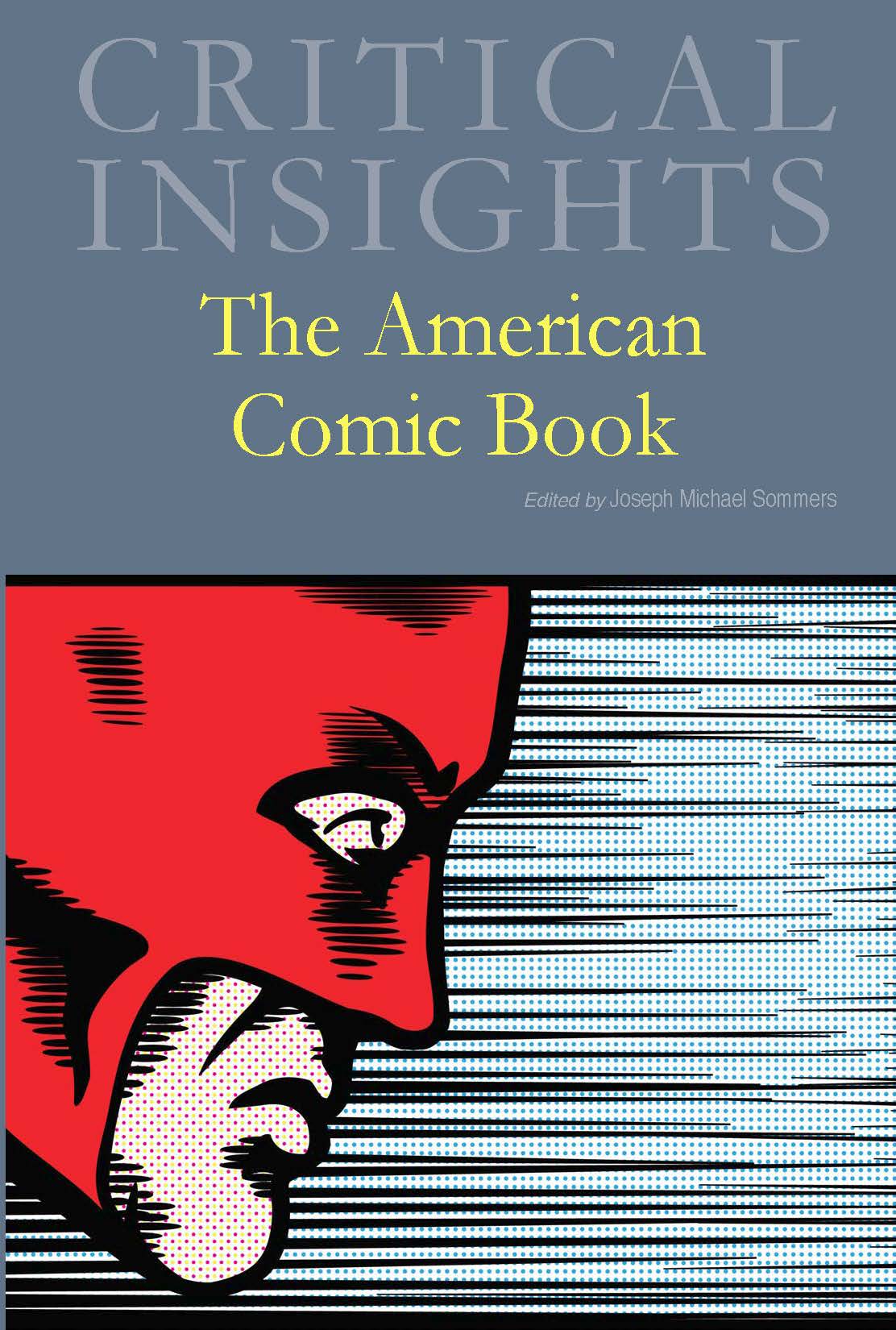 Critical Insights: The American Comic Book
October 2014
---
---
An exploration of the authors and literary works that identify with The American Comic Book this volume examines the prominent themes and stories of the genre. It offers a collection of original essays that will establish for students and teachers an exemplary representation of American comics as a field of study within American literature.
The American comic book was one of the most important entertainment forms of the twentieth century in America. Beginning as medium that reprinted popular newspaper comic strips, during the decade of the Great Depression the comic book saw the development of the superhero in characters such as Superman and Batman. The American comic book would go on to feature a wide variety of stories, ranging from horror tales, to Westerns, to love romances, to funny animal stories. During its heyday in the decade following World War II, the comic book rivaled film, radio, and television in popularity. Today, comics continue to inspire the development of the most popular movies and television programs.
Critical Insights: The American Comic Book, aims to serve as both an introduction to the topic for those approaching this medium for the first time and a compendium of fresh and even unexpected insights into the history, inspiration, and stories of one of the most important entertainment forms of the twentieth century.
This title is broken up into three sections:
1.Critical Contexts
This section touches upon the foundations of American Comic Books detailing its history, censorship and culture.
2. Critical Readings
These essays delve into individual comic book works. Each essay is 2,500-5,000 words in length, and all essays conclude with a list of "Works Cited," along with endnotes.
3.Resources
Additional Works in the American Comic Book Genre
Bibliography
Detailed Bio of the Editor
Contributors
General Subject Index
Detailed Bibliography
Further Readings