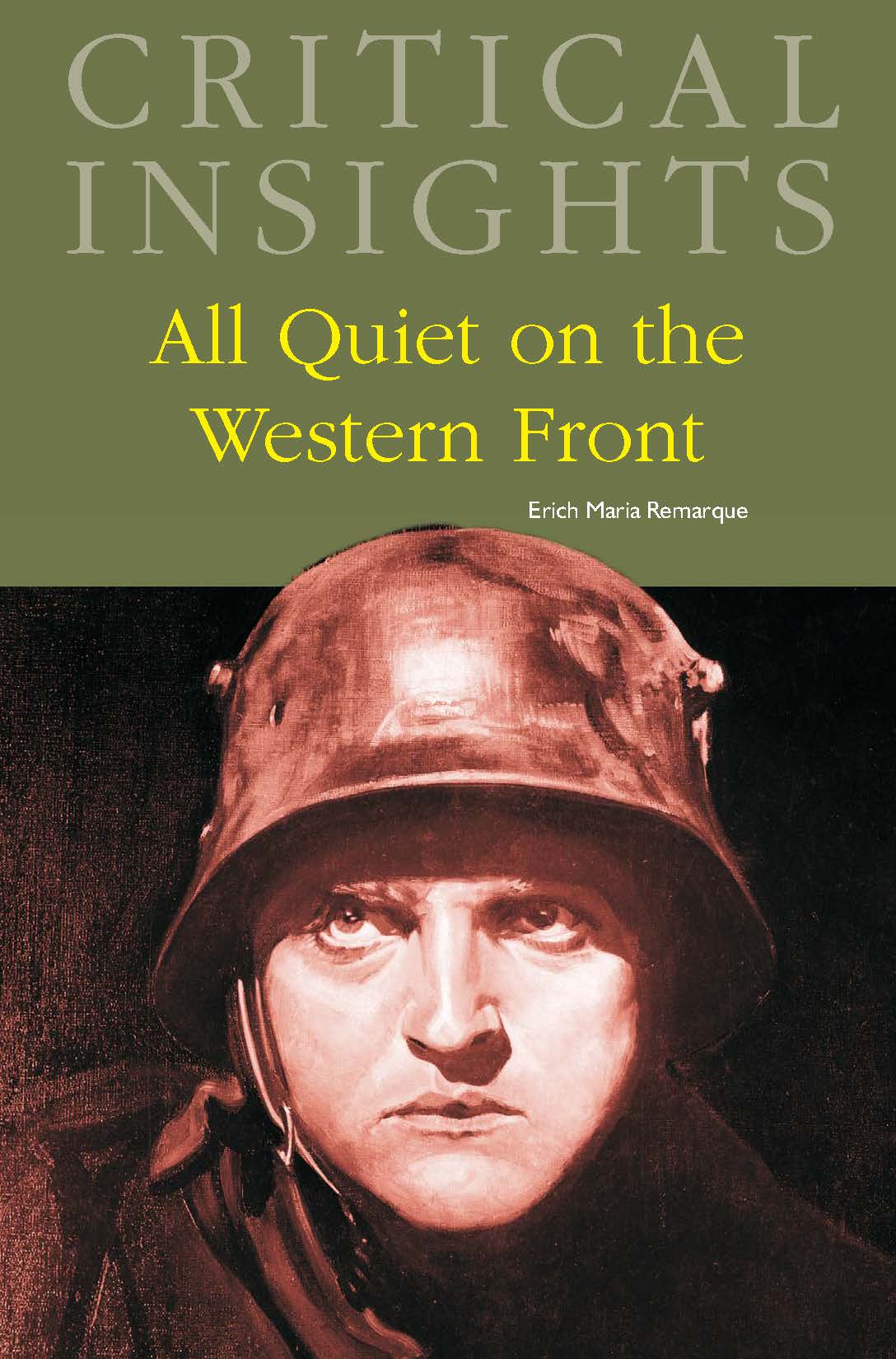 Critical Insights: All Quiet on the Western Front
October 2010
---
---
This volume brings together a wide variety of introductory and in-depth essays on Remarque's classic war novel.
Murdoch's introduction examines the novel's often overlooked subtleties of tone, characterization, and plot, and Ruth Franklin, writing on behalf of The Paris Review, reflects on Remarque's startling direct style and his relevance to twenty-first-century readers.
Critical Contexts
For those encountering All Quiet on the Western Front for the first time, a quartet of new introductory essays provide a framework for building a deeper understanding of the novel.
Critical Readings
A collection of classic and contemporary essays dive into the novel's key contexts and themes, offer close readings of the title, compare the novel beside German war literature, and provide information on the 1930 film adaptation.
Resources
Chronology of Erich Maria Remarque's Life
Works by Erich Maria Remarque
Bibliography
About the Editor
About The Paris Review
Contributors
Acknowledgements
Index