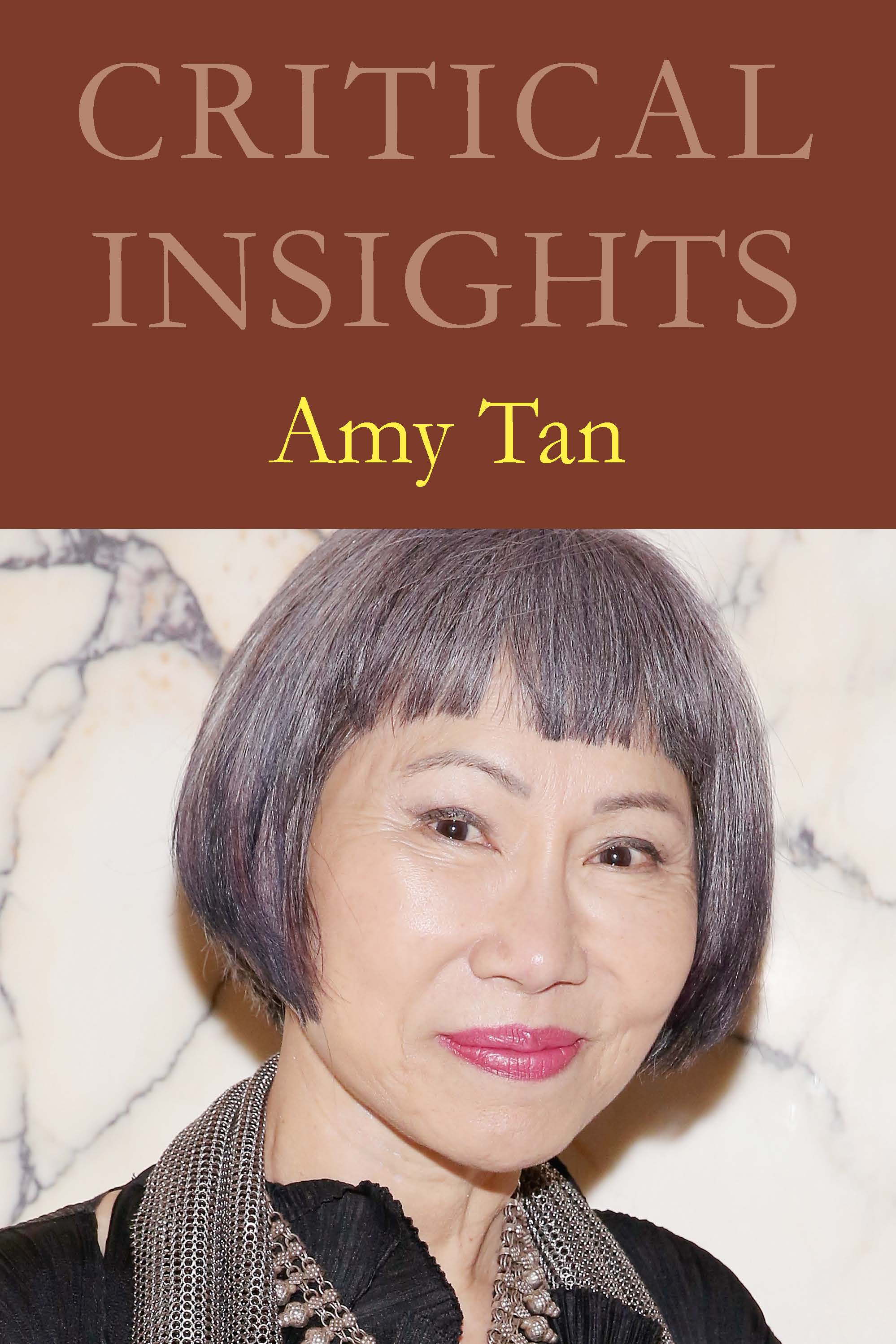 Critical Insights: Amy Tan
October 2021
---
---
This volume discusses some of Tan's key themes: communication across generations of a family when those generations have grown up in different cultures, the immigrant experience, mother/daughter relationships, the intersection of gender roles and an Asian or Asian American experience, and depression and the artist, among others.
Amy Tan has called writing "an extreme privilege, but it's also a gift. It's a gift to yourself and it's a gift of giving a story to someone." It seems Amy Tan will always be most associated with her highly successful debut novel, The Joy Luck Club. Yet she has also published five other bestselling novels, two memoirs, two children's books, and has participated in adapting her writing into many other forms of media, including film, television, and opera. This volume offers insights into the full range of her creative work.
The volume starts out with an introductory essay by one of the volume's editors, Kathryn West, where she explores Amy Tan's career, work, inspiration, and influence. This is followed by a brief biography of Tan by Kathryn West. Lastly, there are four Critical Context essays:
The Reception of Amy Tan's Novels: A Historical Survey, by Robert C. Evans

Amy Tan and the Critics, by Rebecca Harris

Perceiving Amy Tan's "Mother Tongue" through Sociolinguistic and World Englishes Lenses, by Suneeta Thomas

Images of Chinese Prostitution in Amy Tan's The Valley of Amazement and Sui Sin Far's "Lin John", by Linda Trinh Moser
Next comes the Critical Readings section of this book, which contains the following essays:
Telling Mother's Stories: The Power of Maternal Voice in The Joy Luck Club, by Shu-Jiang Lu
Valuing the Working Mother in Amy Tan's The Kitchen God's Wife, by Charity Gibson
From "No Name Woman" to Gu Liu Xin: Ghosts and Writing in The Bonesetter's Daughter, by Jeff W. Westover

"It is my earliest memory": Audience, Literary Adaptation, and Cultural Representation in Amy Tan's Writing for Young Readers, by Joel D. Chaston

Cut, Cut, Cut to the Heart of the Story: Adapting Amy Tan's Novels for Theater, Film, and Opera, by Megan Burnett

Ghostly Traces of a Colonial Past in Amy Tan's Saving Fish from Drowning, by Tina Powell
The Tensions of Living between Worlds in Amy Tan's Saving Fish from Drowning, by Susanna Hoeness-Krupsaw
Circumstance, Spacetime, and Identity in Amy Tan's The Valley of Amazement, by Qiping Liu
In the final section, Resources, easy-to-follow lists are provided to help guide the reader through important dates and moments in the author's life. A selection of further reading is then provided. Each essay in Critical Insights: Amy Tan includes a list of Works Cited and detailed endnotes. Also included in this volume is a Bibliography, biographies of the Editor and Contributors, and alphabetical Index as well as a Chronology of Amy Tan's Life and Works by Amy Tan.
The Critical Insights Series distills the best of both classic and current literary criticism of the world's most studies literature. Edited and written by some of academia's most distinguished literary scholars, Critical Insights: Amy Tan provides authoritative, in-depth scholarship that students and researchers will rely on for years. This volume is destined to become a valuable purchase for all.
---