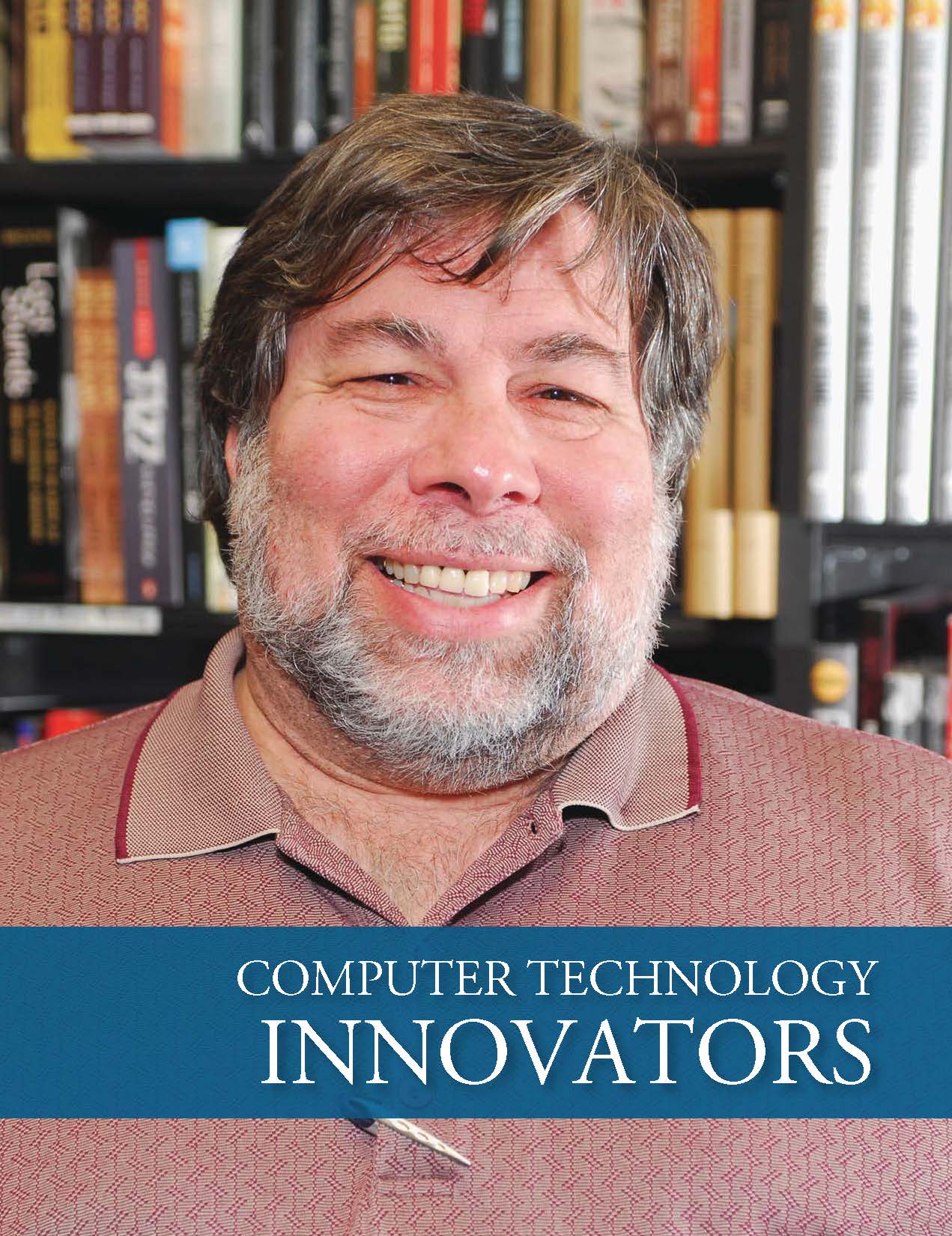 Computer Technology Innovators
March 2013
---
---
Computer Technology Innovators profiles the most innovative and influential individuals in the development of computer technology and the evolution of the Internet, many who have never been covered in any Salem Press set before.
Computer Technology Innovators features more than 120 biographies of individuals who have had a significant influence on the development of computer technology, culminating with the advent of the Internet and beyond, with an emphasis on early pioneers such as inventors and engineers and influential founders and executives of computer companies.
Among the editors' criteria for inclusion in the set was an individual's historical significance, whether through their respective company's influence in the Internet world or their role in the development and evolution of the Internet itself; his or her relevance to academic curriculum; and his or her appeal to high school and undergraduate students and general readers.
Each essay is approximately 2,000 words in length and displays standard reference top matter offering easy access to the following biographical information:
The name by which the subject is best known
A succinct description of each individual's nationality and occupation
The most complete birth and death dates, followed by the most precise locations of those events available
The areas of achievement, including primary field and specialty, with which the subject is often most closely identified. This latter is an all-encompassing categorical list and includes: mathematics and logic; physics and engineering; computer software; computer hardware; computer programming; security; Internet; management, executives, and investors; marketing; commerce; social media; content and data; applications; news and entertainment; and ethics and policy.
The primary company or organization with which the individual has been associated in a meaningful way.
A synopsis of the individual's historical importance in relation to computer technology and the evolution of the Internet, indicating why the person is or should be studied today.
The bodies of the essays are divided into three parts: Early Life; Life's Work; and Personal Information.
Special features include:
Timeline
General Bibliography
Biographical Directory
Category Index

Company Index
Index
Sidebars
Images
---