---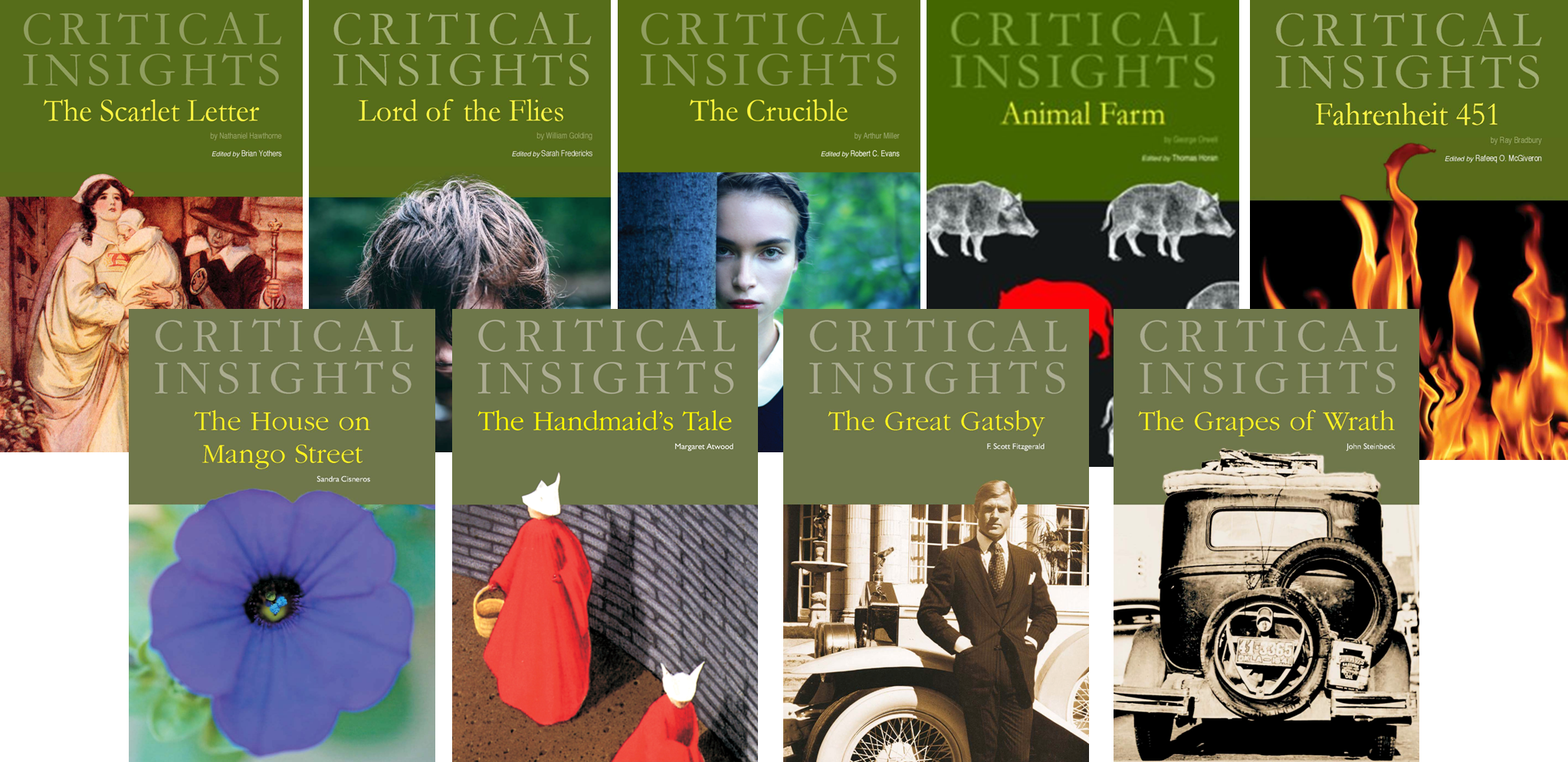 ---
One of Salem's most popular series, Critical Insights distills the best of both class and literary criticism of the world's most-studied literature.
Critical Insights: Works provides a comprehensive critical analysis of the most popular and routinely studied classroom works.
Each volume offers 10-14 highly in-depth, yet accessible, essays that provide researchers with many avenues to learn about and study the subject. Content in each volume include:
Critical Lens: a close reading of a work from a specific standpoint

Cultural & Historical Context: addresses the influence of the time period, and what makes the content relevant to today's audience

Compare & Contrast: analyzes the subject in light of another work or author

Critical Reception: outlines major critiques and reviews of the work

Critical Readings: the heart of each volume - provides full analysis of key issues and interpretations of the subject
Critical Insights provides authoritative insights and analysis suitable for students and teachers alike. Students come away with an enriched sense of the many ways the themes can be studied, appreciated, written, and talked about, making these important connections themselves with easy-to-use guidance.
Reviews

"Overall, a fresh take on the classics and an excellent choice."
-School Library Journal

"This is a valuable addition to academic libraries supporting literature students both at the undergraduate and the graduate levels as it presents different views and more in-depth articles than those found in such series as "Bloom," "Literary Criticisms," and "Contemporary Literary Criticisms."
-Library Journal

"The diversity of the works studied and variety of critical approaches taken in the volumes in this series help make it a lively and most worthwhile compendium... Highly recommended."
-Library Journal
---
---
Check out Salem Press' Critical Insights Bundles

-- An ideal Way to Access the Rich Content of this Popular Series at Considerable Savings!