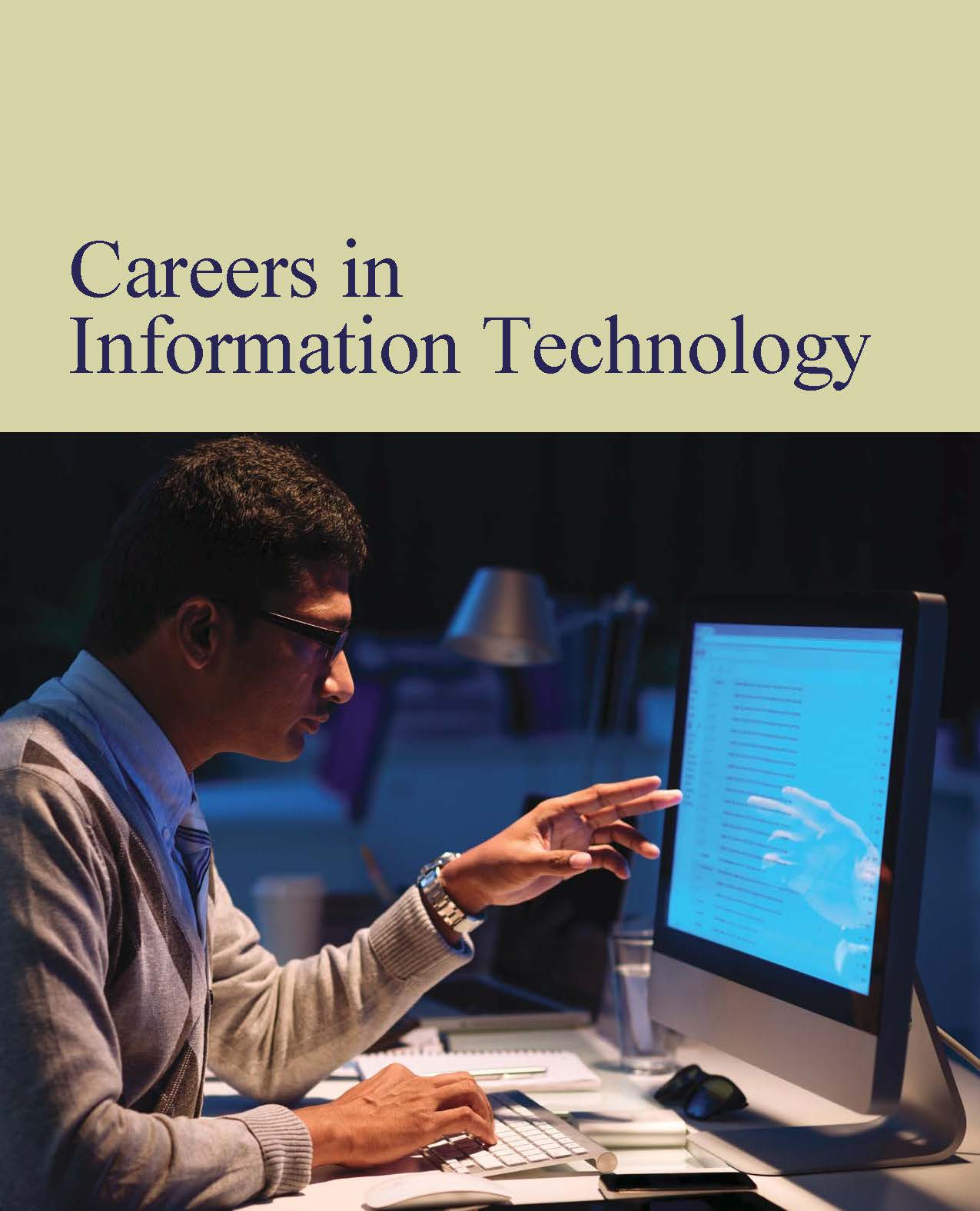 Careers in Information Technology
November 2016
---
---
Merging scholarship with occupational development, this single comprehensive guidebook provides information technology students with necessary insight into potential careers, and provides instruction on what job seekers can expect in terms of training, advancement, earnings, job prospects, working conditions, relevant associations, and more.
The U.S. Bureau of Labor Statistics reports that employment in all computer occupations is expected to increase by 22% by 2020. Give your students and researchers the information they need to learn about the many, varied career paths in information technology with Careers in Information Technology. This publication highlights twenty-three growing and in demand fields in information technology.
Careers in Information Technology examines 23 potential career paths in Information Technology, including:
Computer Engineer

Computer Programmer

Robotics Technician

Database Administrator

Information Security Analyst

Multimedia Artist & Animator

Software Developer


Web Administrator
Each chapter ranges in length from 3,500 to 4,500 words and begins with a snapshot of the occupation that includes career clusters, interests, earnings and employment outlook. Information-packed chapters provide real-world information about these in-demand professions, including:
A Day in the Life

Work Environment

Education & Training

Earnings & Advancement

Employment Outlook

Networking Contacts

Areas with the Highest Employment Levels

and Conversations with Real Professionals.
This title is specifically designed for a high school and undergraduate audience and is edited to align with secondary or high school curriculum standards. This title is an indispensible reference for anyone looking to excel in the information technology field.
---