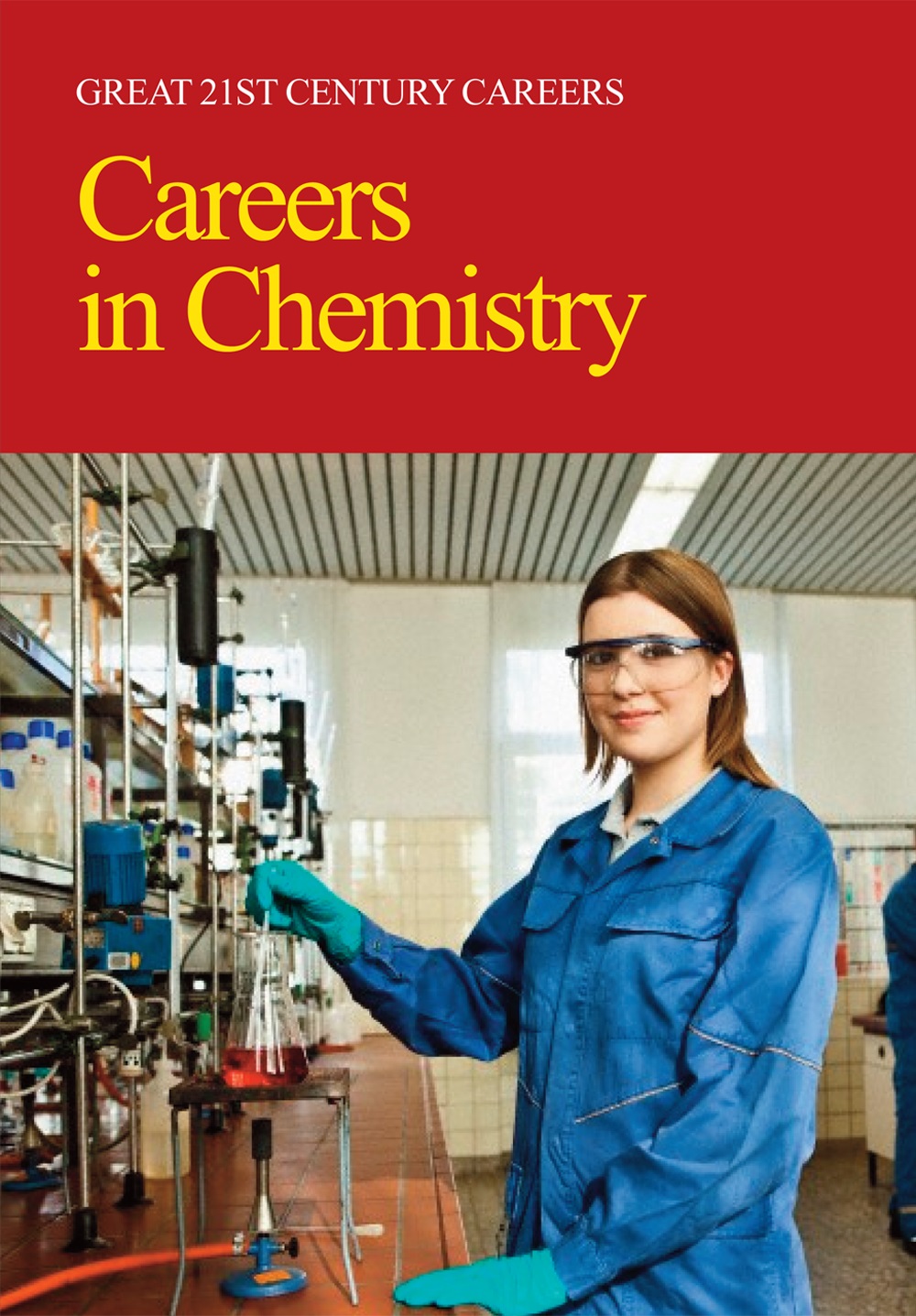 February 2013
---
---
Salem's new series explores the fields and occupations of science and other emerging fields, emphasizing STEM occupations and outlooks and green technologies where applicable. Written for high school and undergraduate students as well as general nonspecialists, this series will provide much needed insight into the career opportunities of this growing filed.
Careers in Chemistry highlights the top fields in which students and job-seekers can thrive in this expanding industry. Field overviews and occupation profiles are supplemented with key interviews from professionals, and job advice highlighted to provide students with a wealth of information on possible career options. This volume in the Careers In... series profiles 22 branches of chemistry, all written by authors with expertise in science or a related field. Among the fields/careers covered are:
Agricultural Chemistry - Agricultural Chemist

Atmospheric Chemistry - Atmospheric Chemist

Biochemistry - Biochemical Engineer

Chemical Engineering - Production Engineer

Chemical Genetics - Geneticist

Chemical Technology - Chemical Technician




Cosmetics Chemistry - Perfume Chemist

Electrochemistry - Fuel Cell Engineer

Environmental Chemistry - Environmental Chemist

Femtochemistry - Experimental Scientist

Food Chemistry - Food Technologist or Nutritionist

Forensic Science - Forensic Scientist

Geochemistry - Geochemist




Green Chemistry - Analytical Chemist




Materials Science - Materials Chemist




Medicinal Chemistry - Oncologist




Nuclear Chemistry - Radiochemist




Petrochemistry - Petrochemist




Pharmacology - Pharmacist




Polymer Chemistry - Plastics Engineer




Pulp and Paper Chemistry - Wood chemist




Toxicology - Toxicologist
The essays on the fields of chemistry include Core Concepts; Applications Past and Present; Impact on Industry; and Social Context and Future Prospect. Also included is a fact-based overview of the branch or subfield it covers.


The essays on the corresponding occupation profiles include Education and Coursework; Daily Tasks and Technology; Earnings and Employment Outlook; and Related Occupations.


Further reading suggestions accompany all science articles and a listing of occupational web resources accompany all occupational profiles. Every entry also includes sidebars, photos, and graphs illustrating key concepts.
---