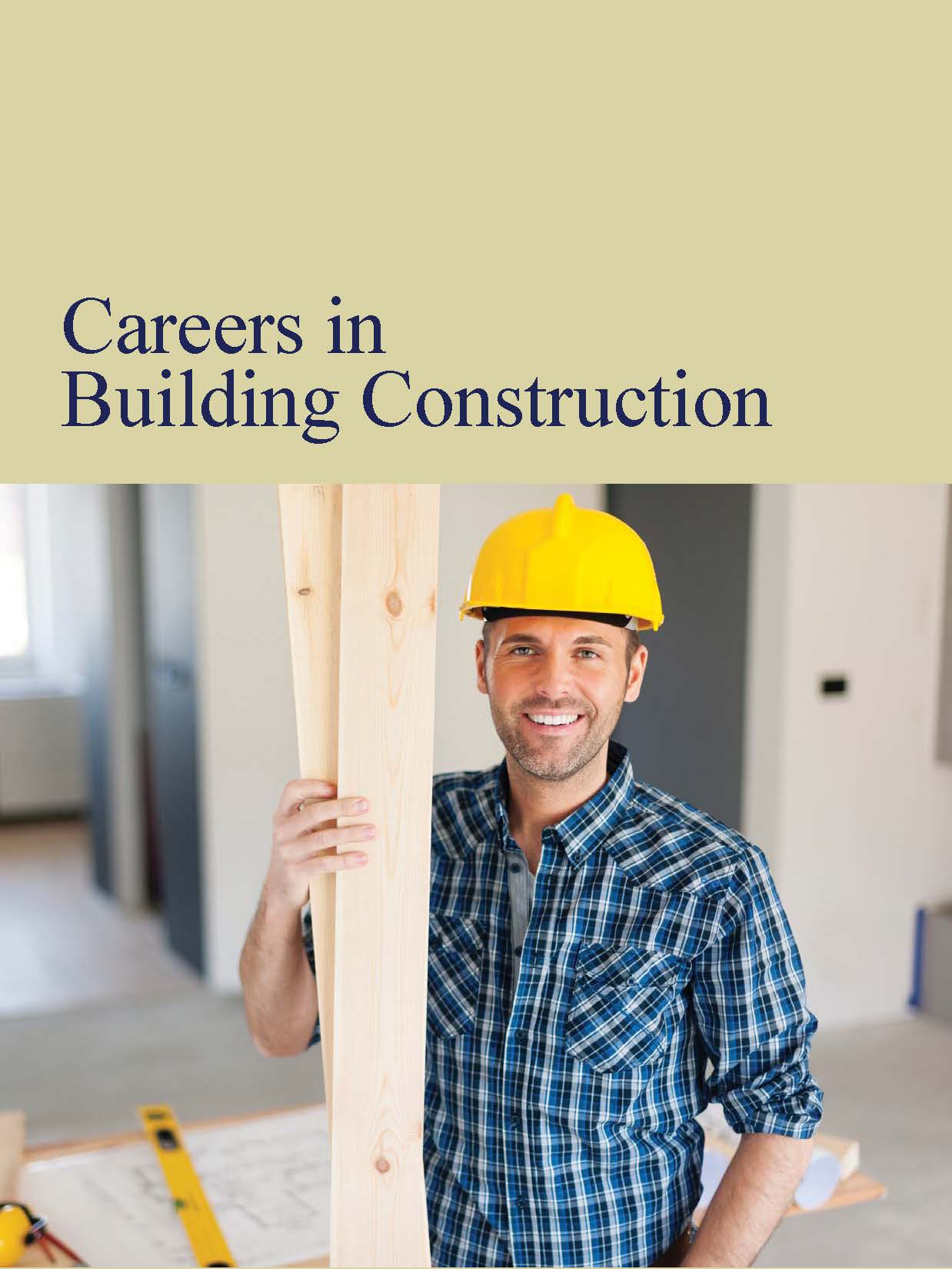 Careers in Building Construction
January 2016
---
---
From Surveyors to Architects to Engineers, Careers in Building Construction explores a variety of growing fields to help young adults gain a head start in learning more about the many career opportunities available for those who want to pursue a career in building construction.
Construction jobs are often high demand, given the necessity of building to our way of life. Without the building construction industry, business would have no physical structures in which to reside, leaving local and international economies to collapse.
Individual chapters provide real-world insight into these professions, including:
A Day in the Life

Work Environment

Education & Training

Earnings & Advancement

Employment Outlook

Networking Contacts

Areas with the Highest Employment Levels

Conversations with Real Professionals

Overviews range in length from 3,500 to 4,500 words and all entries begin with a Snapshot of the occupation that includes career clusters, interests, earnings, and employment outlook. Also included is a profile that outlines working conditions, educational needs, and physical abilities along with the occupation's Holland Interest Score, which matches up character and personality traits with specific jobs.
Occupational Profiles range in length from 1,500 2,000 words and lists specific jobs that are related in some way, like Landscape Drafter, Urban and Regional Planner, and Architectural Drafter. This section also includes a list of Duties and Responsibilities.
Careers in Building Construction highlights over 30 career paths including:
Architect

Construction Worker

Project Architect

Building Surveyor

Contracts Manager

Site Engineer

Construction Manager

Estimator

and more!
Merging scholarship with occupational development, this single comprehensive guidebook provides those interested in a career in building construction with necessary insights into potential careers.
---