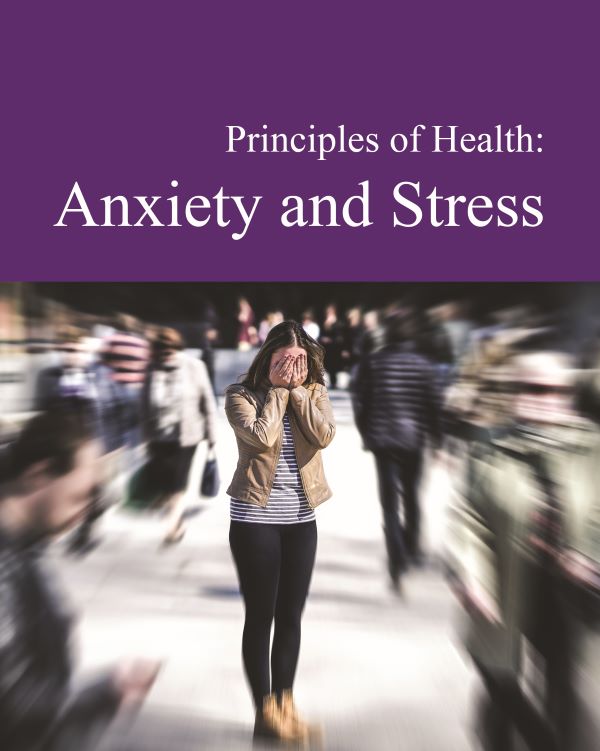 Principles of Health: Anxiety & Stress
September 2020
---
---
Anxiety disorders are the most common mental illness diagnosis in America, and everyone experiences stress at some point in their life. Principles of Health: Anxiety & Stress provides both information about these conditions as well as support mechanisms and coping skills necessary to deal with them. Written in clear, accessible language, this volume is indispensable to anyone managing their own issues, their support network, and those interested in learning more about the mental health field.
Topics include:
Types of anxiety disorders
Coping strategies
Prevalence in the adolescent population
Mind-body connection
Steps for stress reduction
Essays are comprehensive and accessible to high school and undergraduate students and general readers interested in the study, mechanics, and treatment of anxiety and stress. Each essay includes Principle Terms, multiple subheads including an opening Summary, and Further Reading. The volume ends with a Glossary, Bibliography, and Subject Index.